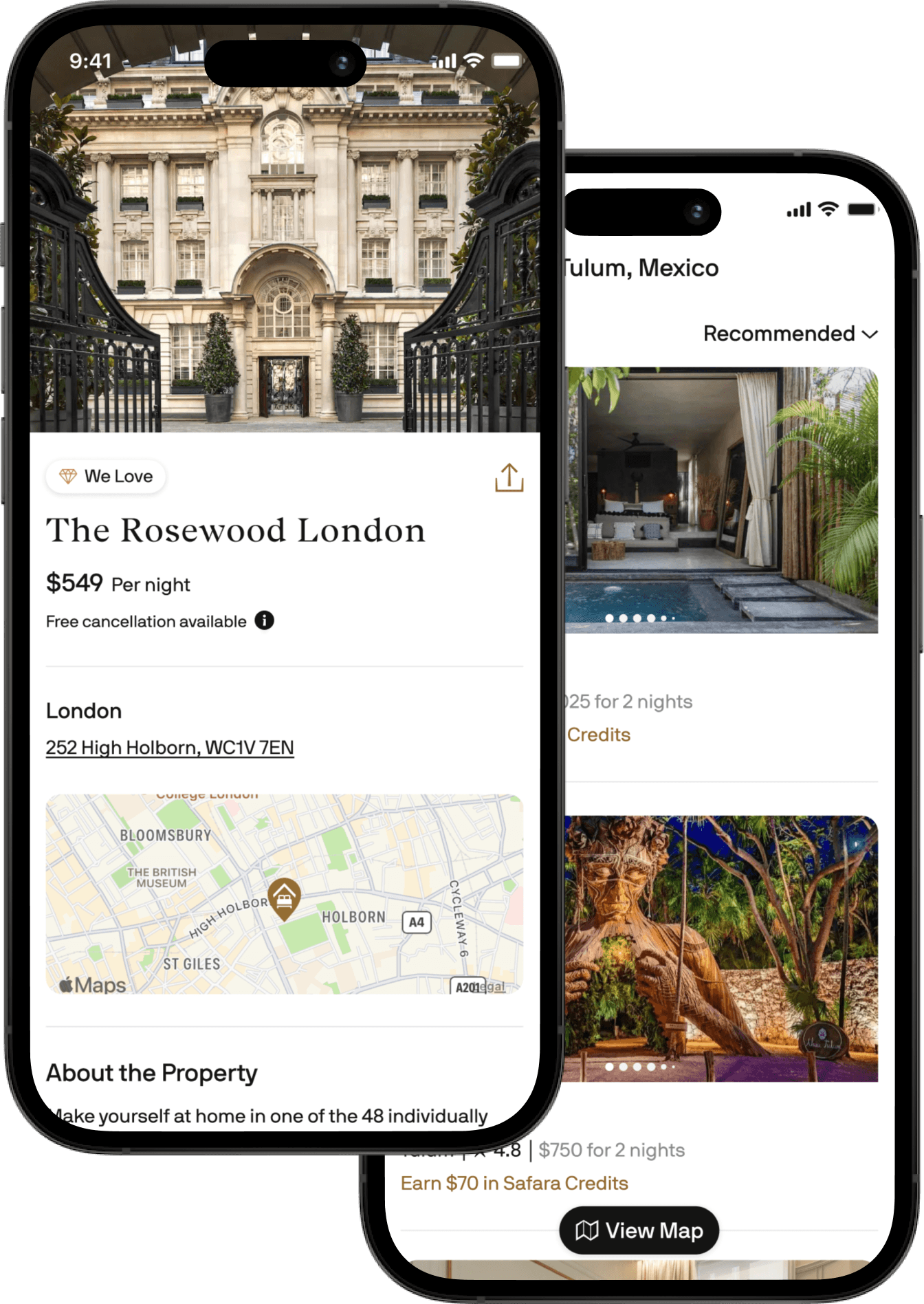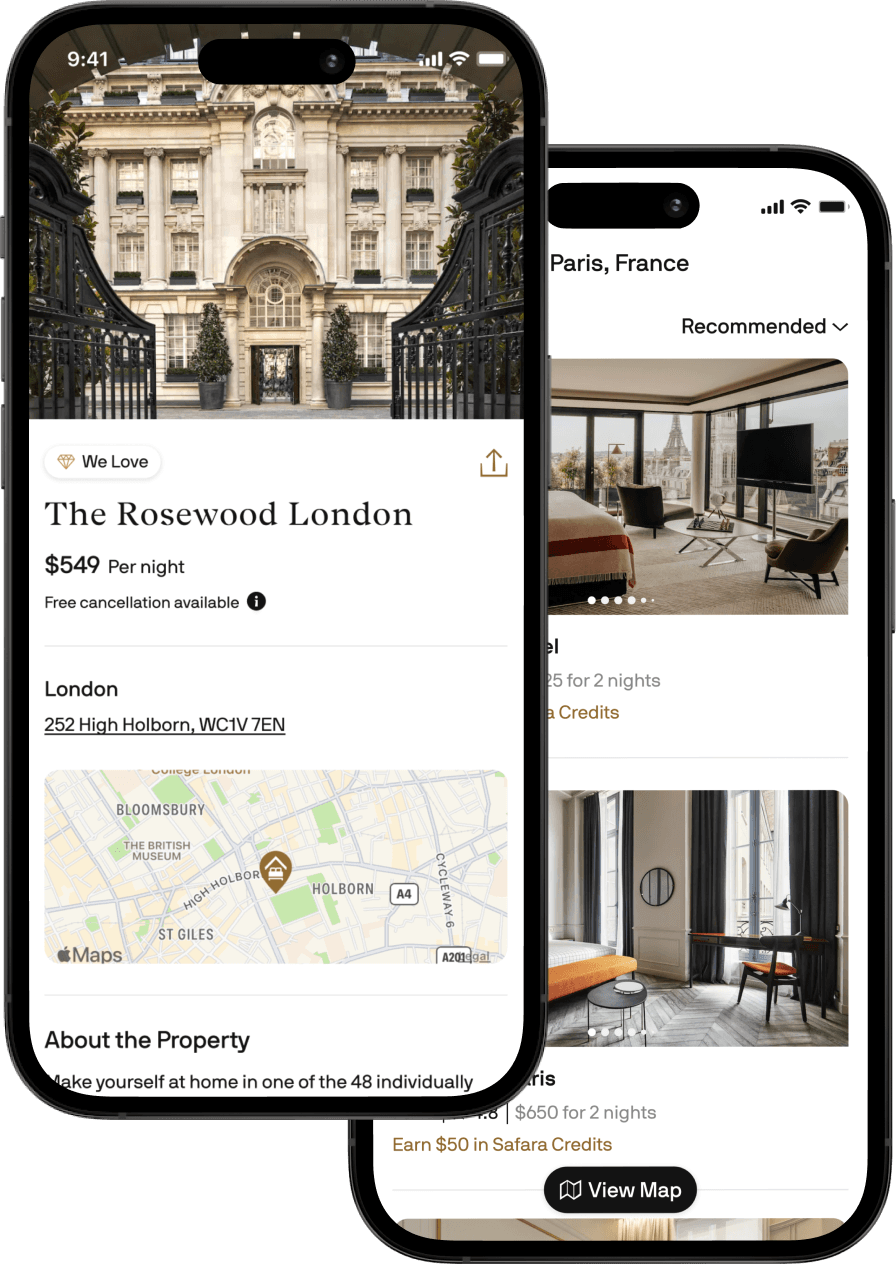 Get 10% Back
Unified Loyalty Across Over 1 Million Hotels
flat 10% back on every booking

100% of bookings are carbon neutral

best 1% of properties curated

hotel website public rate match

24/7 in-house customer service
Sign Up
What They're Saying
Trip Highlights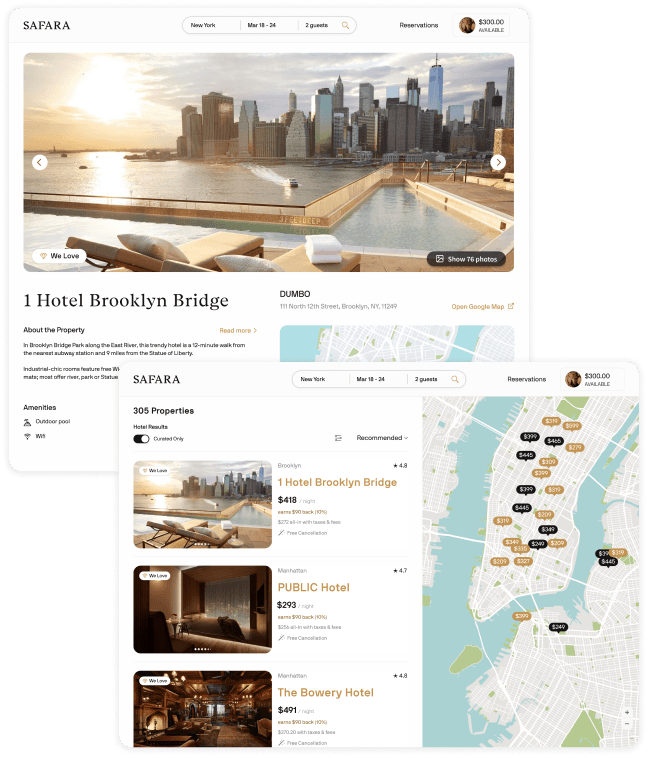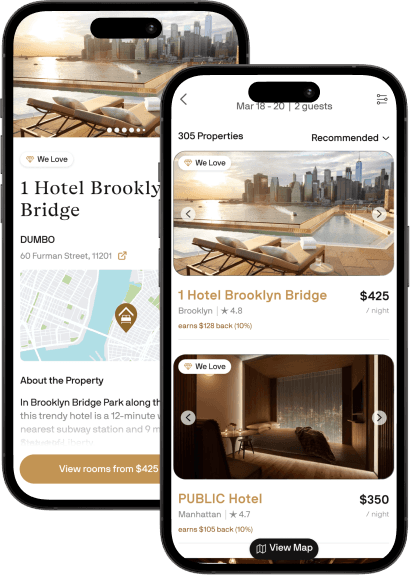 Ever Google Best Hotel in _____?
You've come to the right place. We aggregated recs from our community + thousands of hours of research to create a highly-vetted list of the world's best hotels.
Sign Up, It's Free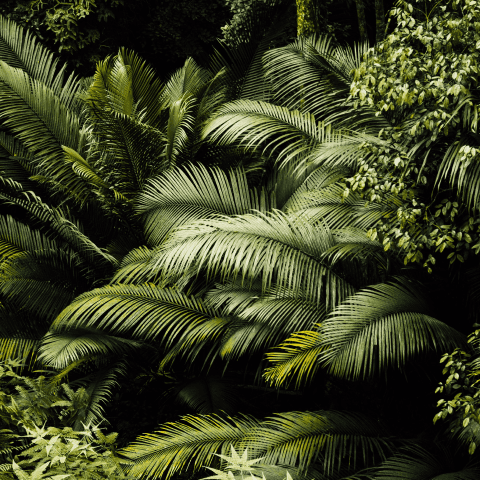 Sustainability
Carbon Neutralized
We are committed to minimizing the climate impact of our platform. For every hotel booking, we invest in a portfolio of carbon offset + removal projects based on the length of stay, location, and property category.
Learn more
Our properties
How Curation Works
Properties that our team or immediate network highly recommends from first-hand experience.
Properties that have been recommended to us or that we have researched extensively.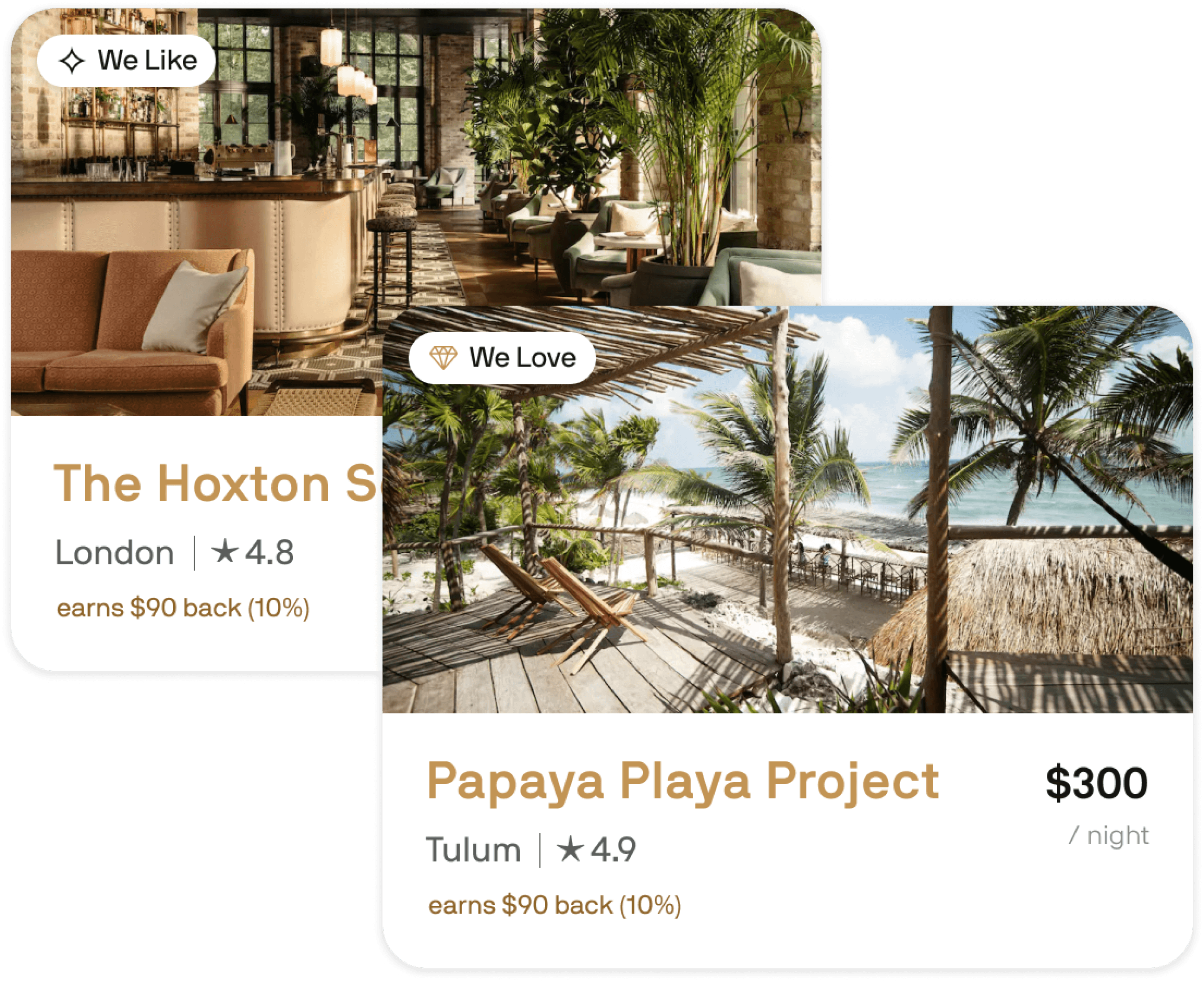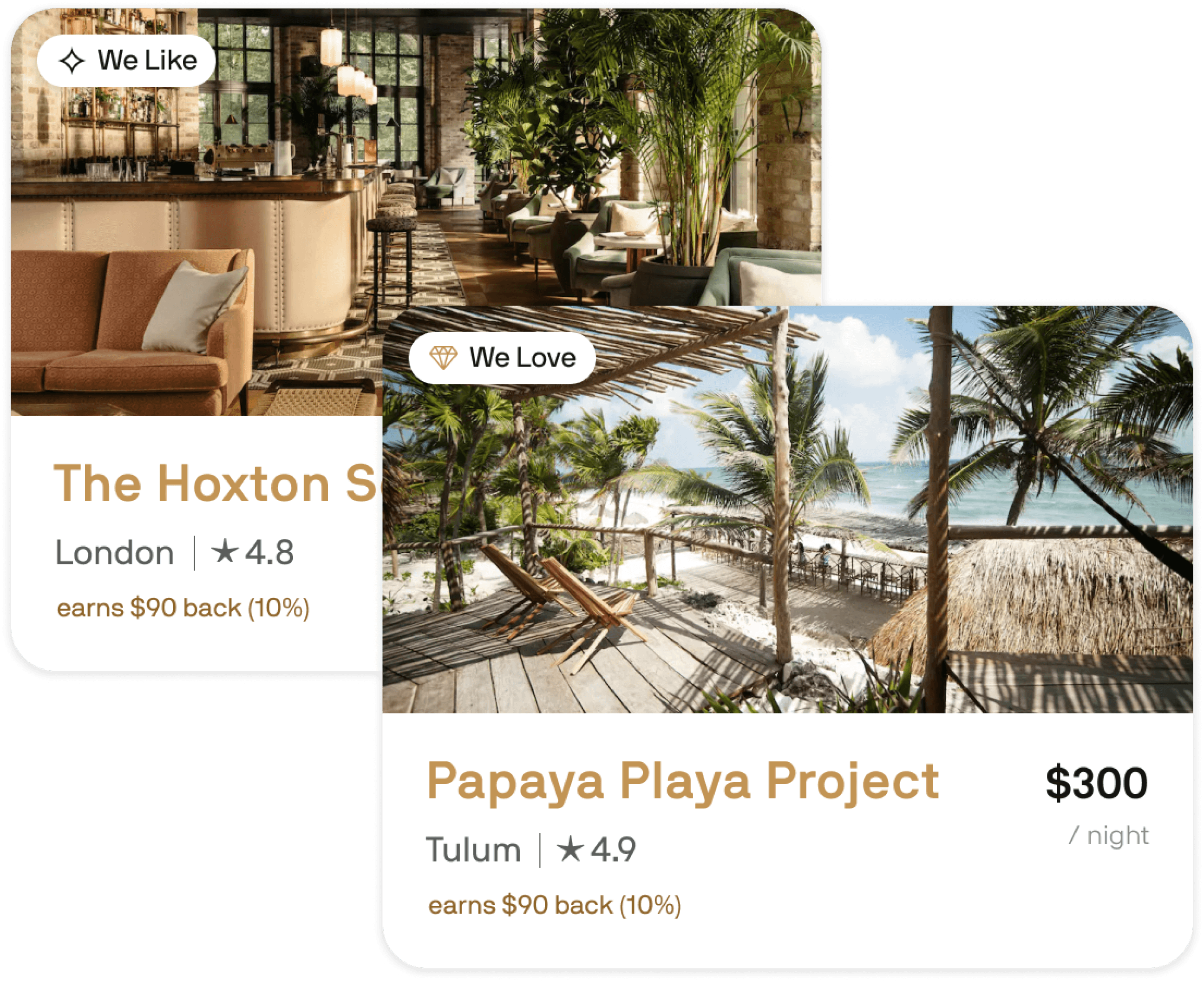 10% Back, Every Hotel
Unified Loyalty
We earn a commission each time you make a booking. Rather than pocket this, we pass the majority of it back to you instead.
Sign Up
---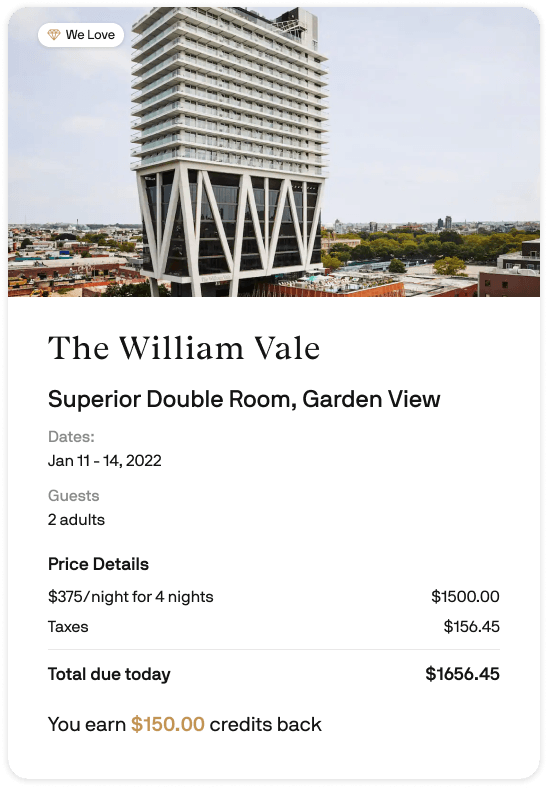 Insiders
Meet the People Behind the Recs
Editorial Guides
Check Out The Latest Insider Guides