Five Reasons to Visit Hamburg by an International Model
Dayami Candebat
 hails from Hamburg, and lives between there and London. She considers herself to have the dream job, as an international model and mental health advocate. She's also one of the best in the business for beauty tips. Her 
Instagram bio
 reads 'skincare and travel aficionada', enough said. 
Part of our Five Reasons series, here you'll find the most local of tips – from unique hotels to small businesses and secret spots (we trust you to keep these on the DL). Because we firmly believe there's no better way to get to know a place than when guided by someone who knows it best.
Read on for Dayami's favorite places to eat, drink, stay, and shop in Hamburg.
Home: 
Eimsbüttel, Hamburg
Job:
 Digital project lead, turned international model, and mental health and body positivity advocate
Five reasons to visit Hamburg, Germany
The food and drink
One of my favorite places to eat breakfast is 
Marie.
 They have the best pancakes and also serve a lovely lunch with seasonal and local products. If you go for the pancakes, try the crunchy banana or blueberry versions. And, don't underestimate the portions.
Trattoria Calabria
 is a hidden gem in Hamburg. It's a small Italian restaurant run by Matteo and Leo, who use the freshest produce for their dishes. I love the homemade scampi pasta! If you want to support an amazing small business and try some delicious pasta, add them to your list.
The Chug Club
 is located in the Red Light district of Hamburg. And, as the name says, they serve 'chugs' – tequila-based mini cocktails. The atmosphere is speakeasy vibes and I would definitely go for the six-course mini cocktail tasting.
The hotel
The boutique 
Hotel Das Kleine Grindel
 is one of Hamburg's smallest hotels and is located in the vibrant Grindel district. Housed in a restored workshop dating from the first half of the 19th century, the two rooms offer all possible comforts. If you're looking for a cozy spot with everything in Hamburg close by, this is the perfect stay.
The store
Vau Hamburg 
is located in Eppendorf and carries an exciting variety of Hamburg-designed products, but also internationally renowned brands like Acne and Samsoe&Samsoe. The Eppendorfer Baum (street) is always worth a stroll.
The thing to do
BOOM BÄNG NAMASTE
 is a newly founded yoga studio, where the music is just as powerful as the yoga You can flow from hip-hop to techno. It's always nice to chat with Laura, the owner, who travels all over the world to broaden the experiences at her yoga studio with classes like sound baths.
The culture
Located in the heart of the red-light district the 
Affenfaust Galerie
 is a forum for contemporary art, curating young and established artists. If you stroll around town, you will also find street art on the walls from their collaborations.
Sign up for Safara
Want 10% back towards all future hotel bookings?
Sign Up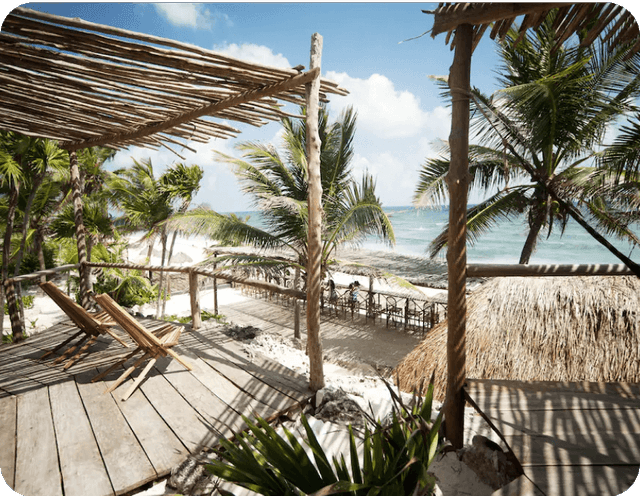 0