The 3 Best Hotels in Acapulco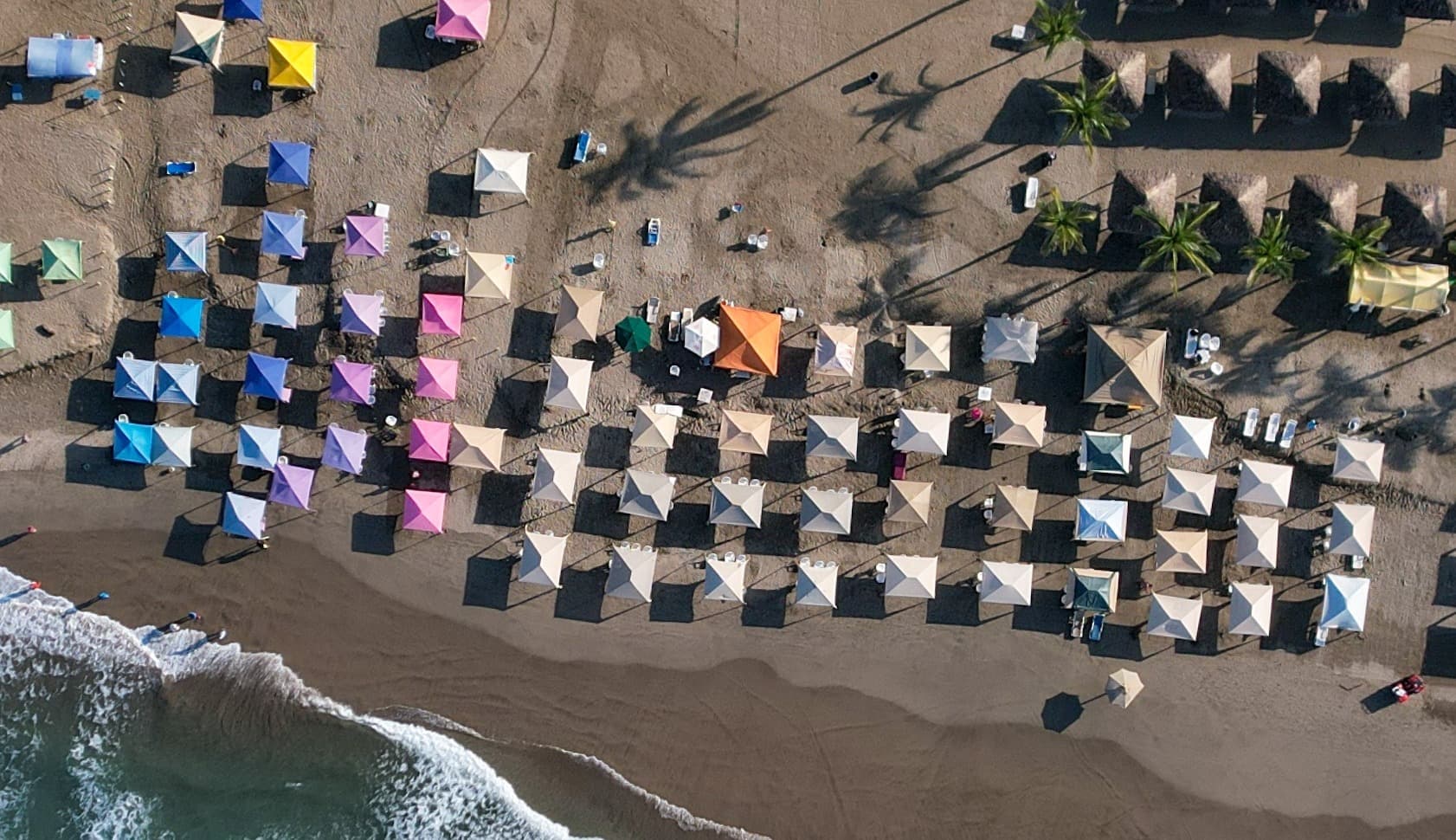 Acapulco, the legendary beach destination on Mexico's Pacific coast, is a vibrant and multifaceted city that offers plenty of experiences beyond the typical tourist attractions. The city's diverse neighborhoods are a treasure trove of eclectic architecture, contemporary art, and innovative cuisine. Whether you're looking for a bohemian hideaway, a luxurious retreat, a hipster enclave, or a historic gem, Acapulco has something to offer. Among the neighborhoods we recommend exploring are Old Town Acapulco, a historic area brimming with culture, local eateries, and bustling markets; Brisas, a chic area known for its luxury resorts, high-end dining, and breathtaking views; Hornos, an up-and-coming district offering a blend of local charm and trendy developments; and Caleta, a laid-back beachside locale popular for its calm waters, vintage charm, and local seafood restaurants.
Situated on the cliffs of Acapulco Bay, this 5-star resort offers spacious villas, each featuring a private pool and terrace with ocean views. The resort is also committed to sustainability and supporting the local community.
From dining experiences at its renowned restaurants to treatments at the award-winning spa to water-based pursuits like snorkeling, kayaking, and eco-tours, this property has something to suit everyone. The resort also offers an adults-only infinity-edge pool, as well as guided yoga and meditation sessions.
Designed by acclaimed architect Miguel Angel Aragonés, this hotel has a minimalist design with 44 spacious guest suites that feature floor-to-ceiling windows, private terraces, and serene infinity pools.
Amenities include a gourmet restaurant that specializes in Mexican cuisine and an outdoor dining area that overlooks the sea. There is also a wellness center offering rejuvenating services from holistic yoga sessions to spa treatments.
With 263 spacious bungalow-style accommodations, each featuring a private terrace and a private or semi-private pool, this hotel combines indoor and outdoor living. The accommodations feature open-air spaces, high ceilings, and walls decorated with Mexican artwork. Additional amenities include exclusive beach access, gourmet dining options, a world-class spa, and an inviting atmosphere.
The resort has several award-winning restaurants on site specializing in Mexican and international cuisine. Guests can also indulge in a spa treatment, explore the nightlife of Acapulco's nearby downtown area, or try activities such as golf, tennis, and water sports.
Sign up for Safara
Want 10% back towards all future hotel bookings?
Sign Up