The 5 Best Hotels in Bogota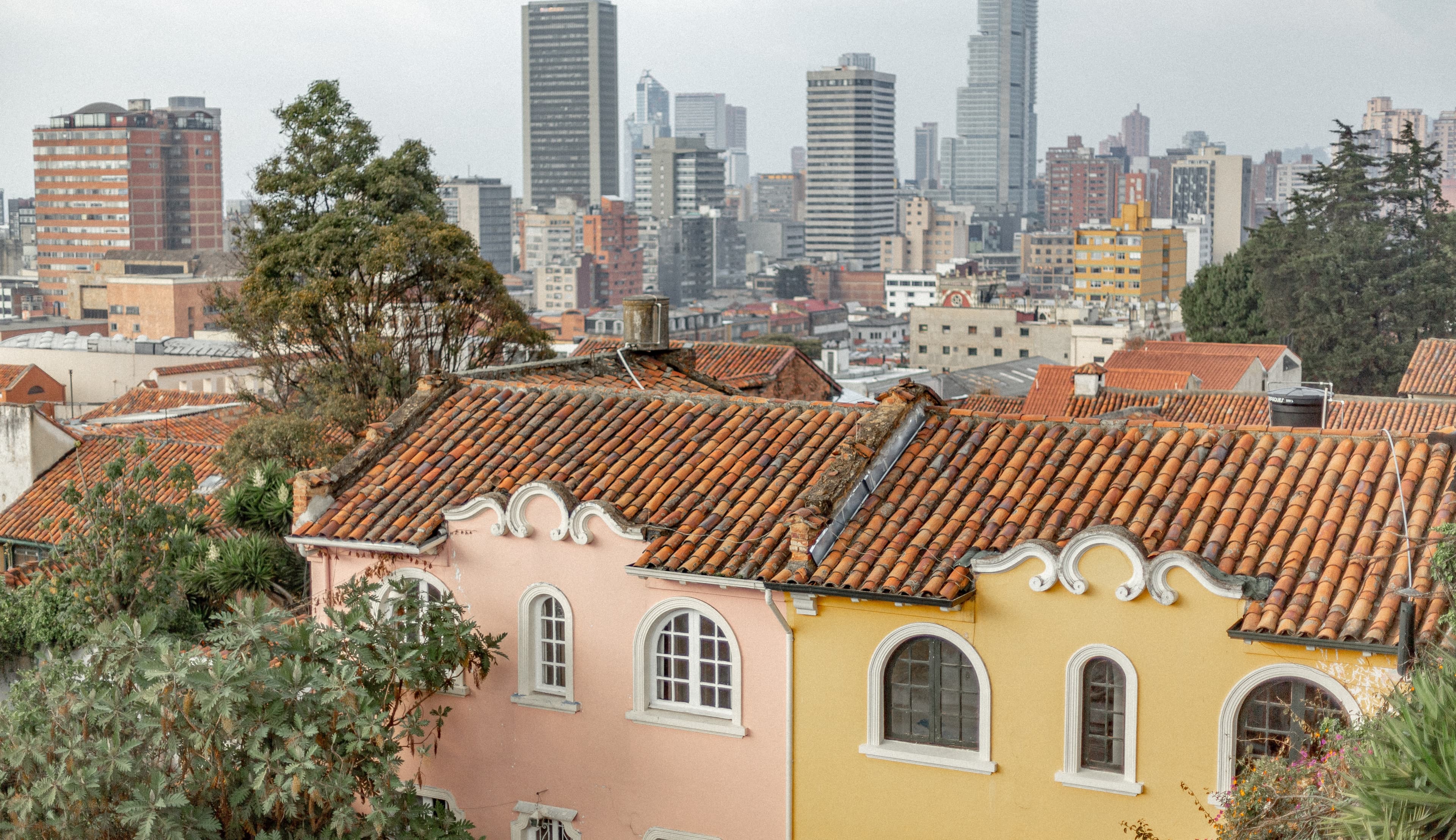 Bogota is the vibrant capital of Colombia, nestled in the Andes mountains and known for its rich cultural heritage, delicious cuisine, and artistic design scene. With its dynamic street art, diverse culinary offerings, and lively music venues, Bogota offers a blend of traditional and modern Colombian culture.
During a visit to Bogota, these neighborhoods are worth a visit: the trendy and bohemian neighborhood of Chapinero Alto offers a lively nightlife and arts scene, the historic neighborhood of La Candelaria is home to charming colonial architecture and renowned museums, and the upscale neighborhoods of Usaquen and Zona G feature high-end shopping, gourmet dining, and luxury hotels.
Situated in the heart of Colombia's capital city, this luxury property ensures easy access to the city's most popular sites, with embassies, restaurants, and nightlife just minutes away. The hotel showcases an award-winning façade, featuring sleek vertical gardens and elegant interiors, while the 55 rooms and suites come complete with complimentary high-speed Wi-Fi, Nespresso machines, and L'Occitane toiletries.
The hotel's rooftop lounge is perfect for taking in panoramic views of the city and enjoying cocktails, while the on-site restaurant serves locally-inspired, contemporary cuisine. The property is also home to a subterranean spa with a heated indoor pool and treatment rooms, as well as a fully-equipped fitness center.
The Four Seasons Hotel Bogota has 64 beautifully designed rooms and suites and offers an array of amenities, including a full-service spa, a highly-acclaimed Japanese restaurant, and an international bar-restaurant.
The hotel's impressive dining options showcase a blend of local and international flavors while incorporating fresh, locally-sourced ingredients. The property's dedicated, multilingual concierge team is always ready to curate experiences for guests, from local sightseeing to exclusive access to premier shopping and nightlife venues in the city.
Conveniently located in the heart of Bogota's financial and entertainment district, this property houses well-appointed guest rooms and suites, complete with plush bedding, sleek marble bathrooms, and floor-to-ceiling windows showcasing city or mountain views. The hotel is also home to a spa, a fully-equipped fitness center, and an indoor pool.
Guests can choose from an array of on-site dining options, including a Japanese-Peruvian restaurant and an all-day dining restaurant with an international breakfast buffet. The hotel's attentive staff, modern event facilities, and prime location near popular attractions such as Zona G, Zona T, and Parque 93 make it the perfect base for a stay in Bogota.
This five-star property combines modern comforts and Colombian charm. With elegant, contemporary design and exceptional service, the hotel features an array of amenities, including a restaurant serving international cuisine, a bar, a spa, and a fully-equipped fitness center. The property is also conveniently located within walking distance of some of Bogota's most iconic sites.
Each of the 102 guest rooms and suites includes elegant furnishings, plush bedding, high-speed Wi-Fi, spacious work desks, and city or mountain views. The hotel also offers a variety of meeting and event spaces that are perfectly suited for any occasion or gathering.
Housing 168 guest rooms and suites and a variety of modern amenities, this modern luxury hotel features an indoor pool, a full-service spa, a rooftop nightclub, and gourmet dining options at an on-site restaurant.
The hotel's unique design, inspired by Colombia's El Dorado legend, includes native gold elements throughout the property, while each accommodation is fitted with plush bedding, a mini-bar, high-speed Wi-Fi, and floor-to-ceiling windows showcasing the city skyline or Andes Mountains.
Sign up for Safara
Want 10% back towards all future hotel bookings?
Sign Up