The 3 Best Hotels in Cleveland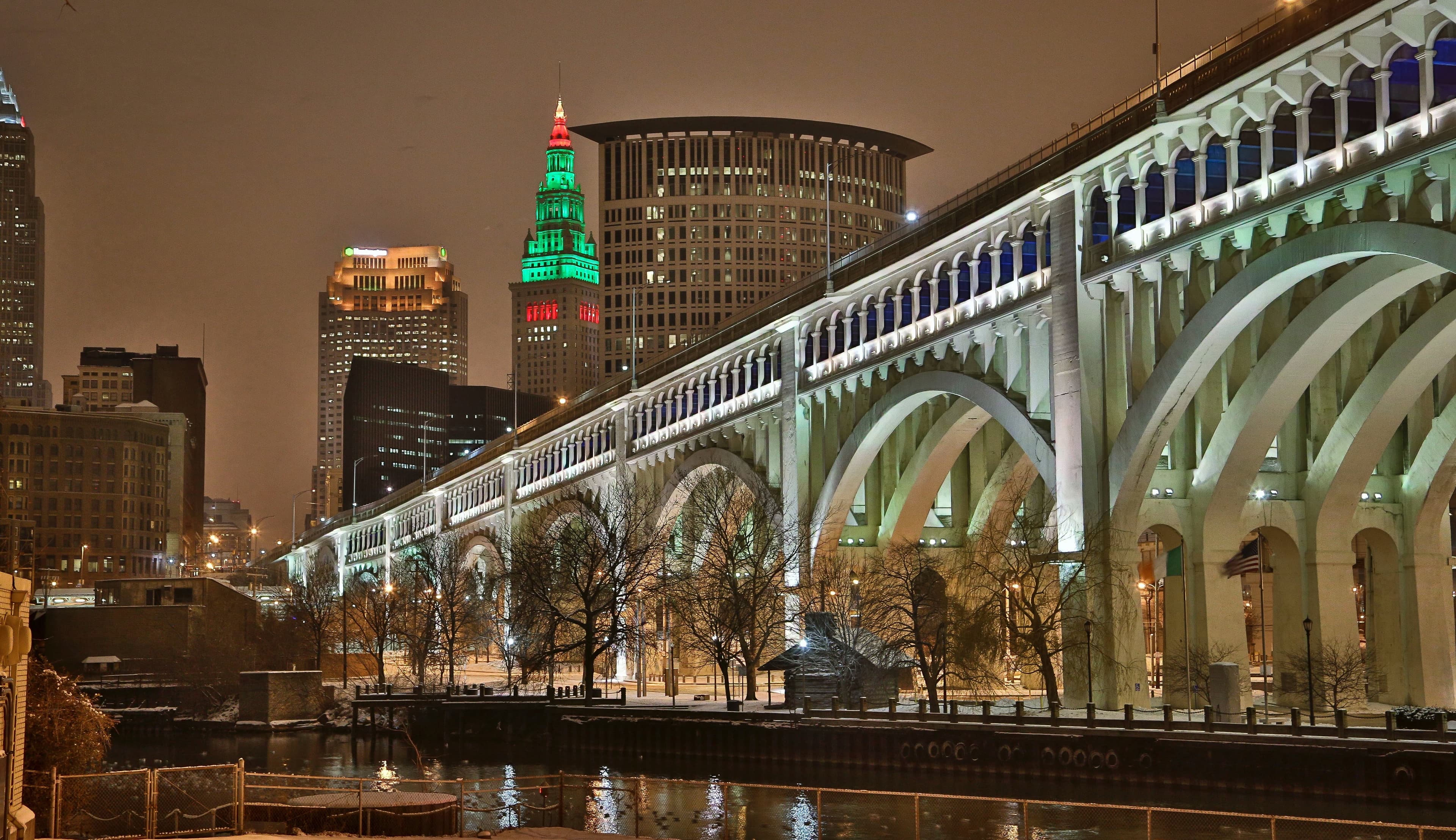 Cleveland, situated on the southern shore of Lake Erie in Ohio, is a city known for its rich industrial history, vibrant arts scene, and a deep passion for sports. Home to the Rock and Roll Hall of Fame, renowned art and natural history museums, the historic West Side Market, and major league sports teams, Cleveland offers a diverse blend of cultural, culinary, and outdoor experiences. To explore Cleveland like a local, we recommend visiting the trendy cafes and boutiques in Tremont; the historic Ohio City for a taste of Cleveland's classic architecture; the upscale accommodations in the downtown Flats; and the peaceful neighborhood of Shaker Heights.
This luxury property is one of the finest accommodations in the area. The hotel offers exceptional service, sleek, contemporary guest rooms, and an array of modern amenities. Proximity to the Cleveland Clinic and numerous cultural institutions, including the Museum of Art, the Botanical Garden, and the Natural History Museum, makes this property an ideal base for exploring the surrounding city.
Each of the 295 guest rooms and suites come complete with comfortable bedding, ample workspaces, and high-speed Wi-Fi. The property is also home to a fitness center and on-site dining options, ranging from casual to fine dining.
Just steps away from must-see attractions, including the Rock & Roll Hall of Fame, Playhouse Square, and East 4th Street entertainment district, this boutique property is housed within a restored, late-19th-century building. The hotel pairs its rich history with a selection of elegant guest rooms and suites complete with modern amenities.
On-site dining options include an award-winning restaurant serving American cuisine prepared by a local chef, as well as a chic lobby bar featuring handcrafted cocktails and a selection of fine wines. The hotel also provides well-equipped fitness facilities and ample meeting and event spaces.
Offering easy access to key attractions like the Rock and Roll Hall of Fame, Progressive Field, and Playhouse Square, The Ritz-Carlton, Cleveland, blends classic elegance with contemporary amenities. The hotel features award-winning dining, a fully-equipped fitness center, and an exclusive Club Lounge that overlooks the city skyline.
The hotel's 206 guest rooms and suites come complete with comfortable bedding, marble-topped surfaces, and spacious, well-appointed bathrooms. Guests can also take advantage of the property's mobile check-in, in-room dining, and digital concierge services. The hotel is also home to exceptional event spaces, perfect for hosting weddings, business meetings, and other special occasions.
Sign up for Safara
Want up to 10% back towards all future hotel bookings?
Sign Up