The 15 Best Hotels in Denver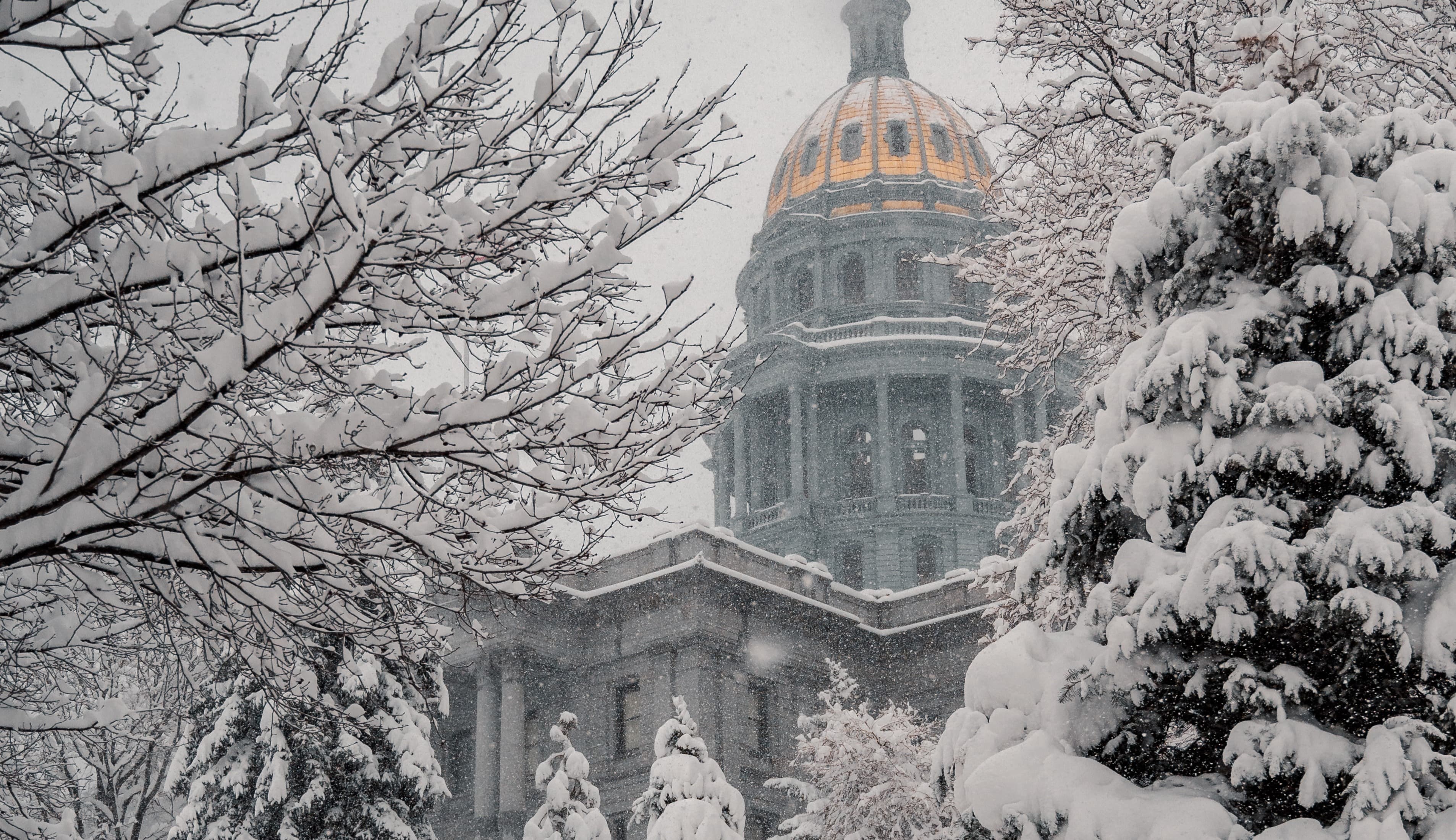 Denver is a location that combines city living with stunning natural scenery. If you want to explore the city's trendiest neighborhoods, we recommend checking out these areas: RiNo Arts District is a vibrant, creative hub with colorful street art and galleries, the LoHi neighborhood is trendy and walkable with a mix of dining options and bars, Cherry Creek has upscale shopping and dining, and the historic Baker District offers diverse architecture and a rich sense of community. Denver is also known for its craft beer culture, outdoor adventures, and proximity to the Rocky Mountains.
This hotel houses 250 rooms and suites, each complete with contemporary designs, elegant furnishings, and modern technology. The property is also conveniently located in close proximity to a wide range of upscale shops, culinary hotspots, and renowned museums. In addition to the stunning accommodations, the hotel features a private members club offering personalized services. Guests can enjoy the club's fully-equipped spa, as well as the fitness center and group classes. The club also offers members an impressive rooftop pool, perfect for lounging under the Colorado sun.
Located in Denver's downtown, this five-star hotel houses 239 elegant guest rooms, including 21 suites, with views of the iconic Rocky Mountains and skyline. The property features a 9,395-square-foot spa, a heated rooftop pool, and a fully-equipped fitness center. Additionally, the award-winning on-site restaurant features both classic and innovative dishes made from locally sourced ingredients. Guests can also unwind at the sophisticated lounge bar, showcasing a selection of craft cocktails, fine wine, and light fare.
Set in Denver's Cherry Creek neighborhood, this luxury property features elegant accommodations and an array of modern amenities, including a rooftop pool and bar, fitness center, and spa. The hotel's convenient location not only provides views of the surrounding area but also offers easy access to an array of local attractions, shopping destinations, and cultural hotspots.
The hotel's dining options include classic dishes at the signature restaurant, as well as the lobby bar and lounge, where a selection of handcrafted cocktails, artisanal wines, and craft beers is served. In addition to the on-site dining choices, numerous award-winning restaurants and bars can be found within walking distance of the property.
Located in Denver's thriving downtown, this boutique-style gem is in close proximity to various cultural and entertainment hotspots. Housed within a historic building that once served as the Denver Tramway Station, the hotel effortlessly combines heritage charm and contemporary luxury. The property's 110 guest rooms and suites are decorated with vintage theatrical posters and curated artwork, plush custom furnishings, rainforest showers, and a selection of modern amenities.
Guests are also invited to try the hotel's fine dining establishment, which offers a blend of locally sourced ingredients, innovative techniques, and global flavors. The property is also home to a library, where craft cocktails and wines are served, and a well-equipped fitness facility.
Kimpton Hotel Born is an upscale boutique property that blends modern design and local, handcrafted art. With an award-winning culinary team at its on-site restaurant, crafting distinctive dishes inspired by the city's culinary roots, the dining experience is a highlight of this hotel. The property's 200 guest rooms feature floor-to-ceiling windows with views of Denver's skyline and the Rocky Mountains, as well as in-room yoga mats and complimentary WiFi.
Guests can also enjoy a fully-equipped fitness center, versatile meeting spaces, and an in-house spa. Just steps away from some of Denver's top attractions, the property provides the perfect home base for exploring the city's food and art scenes, sports stadiums, and popular landmarks.
Housed within a beautifully-restored 1917 Beaux-Arts building, the property is rich in both history and artistic charm. Its prime location provides easy access to some of the city's top attractions, such as Coors Field, the Pepsi Center, and the Denver Center for the Performing Arts. Each of the property's 189 guest rooms and suites, including pet-friendly accommodations, features sophisticated decor and modern amenities, including plush Frette linens, fully stocked minibars, and Atelier Bloem bath products.
Guests can also enjoy the well-equipped fitness center and complimentary morning yoga classes, as well as the meeting and event spaces throughout the property. The on-site, award-winning restaurant serves delicious farm-to-table fare alongside handcrafted cocktails in a sleek, intimate setting.
In the vibrant Lower Highlands neighborhood of Denver, this boutique property effortlessly combines luxury and comfort with its thoughtfully designed accommodations and top-notch amenities. With a location in close proximity to some of the city's premier shopping, dining, and entertainment venues, the property gives guests easy access to explore the city.
The hotel is also home to a restaurant and lounge serving an array of exceptional dishes and cocktails. In addition to the dining options, the property features a serene rooftop garden, perfect for taking in views of the city skyline.
Part of the Curio Collection by Hilton, this property combines luxury and contemporary design. The hotel features 165 guest rooms, each complete with distinctive art pieces, modern amenities, and views of the Rocky Mountains and the city skyline. Throughout the property, guests are treated to an extensive collection of contemporary artwork from local and international artists.
The on-site restaurant, led by an award-winning culinary team, serves exceptional dishes showcasing the best of local produce, perfectly paired with the extensive wine list. The hotel is also home to a 24-hour fitness center and versatile event spaces. Guests can also enjoy vibrant museums, galleries, and theaters all within walking distance of the property.
Nestled in the heart of downtown Denver, this iconic property has a rich history dating back to 1892, offering guests a unique blend of timeless luxury and modern comforts. As part of the esteemed Autograph Collection, the hotel is uniquely designed in a triangular shape, exuding sophistication and grandeur. The property features elegant interiors, showcasing Italian Renaissance-inspired design, as well as a spectacular stained-glass atrium lobby. It is also situated within walking distance of the city's vibrant shopping, dining, and nightlife venues.
Each of the hotel's 241 guest rooms comes complete with plush bedding, flat-screen TVs, and luxurious bathrooms complete with rain showers. Guests are also invited to enjoy the on-site full-service spa, which offers an array of relaxing treatments, and the large event spaces. Additionally, the property is home to six on-site dining options, ranging from an upscale grill to an intimate whiskey bar.
Located in the heart of downtown Denver, this DoubleTree by Hilton hotel offers guests a unique retro theme featured throughout its 336 spacious rooms and suites. The property includes modern amenities such as a 24-hour fitness center, fully equipped meeting rooms, complimentary high-speed WiFi, pet-friendly accommodations, and even warm, freshly baked chocolate chip cookies upon arrival. It is also conveniently situated within walking distance of many major attractions and event centers.
The hotel's on-site restaurant features an exceptional menu of Colorado-inspired cuisine for breakfast, lunch, and dinner, while the lobby bar is an ideal spot for enjoying locally-sourced craft beers, wines, and cocktails. The property's eye-catching pop-art-inspired décor, friendly staff, and thoughtful touches, such as its curated guest floor themes, make this property an ideal base for a stay in Denver.
In the heart of Denver's thriving LoDo district, this boutique hotel seamlessly blends modern luxury with the rich history of its surrounding neighborhood. With its convenient location, guests will find themselves just steps away from Coors Field, Union Station, and countless restaurants and breweries that have put the Mile High City on the culinary map. Each of the 172 spacious rooms features floor-to-ceiling windows, offering an abundance of natural light, while the lobby and food hall on the ground floor provide an array of delicious dining options for guests to enjoy.
The hotel is home to a renowned microbrewery, an impressive whiskey bar, and an exclusive lounge offering city views. The property is also well known for its impeccable service, versatile meetings and event spaces, and commitment to supporting local artists.
Within Denver's vibrant McGregor Square, this modern and luxurious property is just steps away from the iconic Coors Field and Union Station. The hotel houses elegant rooms and suites complete with contemporary furnishings, modern technology, and floor-to-ceiling windows offering city or mountain views.
The property also features three on-site culinary venues, including a rooftop bar, a chic street-level café, and an intimate dining room, each with a unique ambiance and innovative menu emphasizing locally sourced ingredients. With 21,000 square feet of versatile and sophisticated event space, the hotel is perfect for hosting special occasions. Guests can also enjoy curated experiences, from personalized concierge services to indulgent spa treatments, from the attentive staff.
Renowned for its sophisticated design, this hotel houses 50 guest rooms, each equipped with contemporary amenities and luxury linens. Guests are also invited to enjoy the lobby bar, which features an extensive library of classic and modern literature.
The on-site dining experiences include a rooftop garden, where fresh ingredients are harvested for seasonally inspired dishes prepared by award-winning chefs. The hotel is also home to an internationally acclaimed cocktail bar, providing guests with expertly crafted drinks in a warm and inviting setting. The property is perfectly located within walking distance of local attractions, art galleries, breweries, and restaurants.
Combining luxury, sophistication, and contemporary wood and stone design, this hotel offers views of the Rocky Mountains and is just steps away from the city's shopping, dining, and entertainment hubs. Guests can expect spacious accommodations with plush featherbeds and elegant marble bathrooms, as well as an award-winning on-site steakhouse, famed for its delicious cuisine, creative cocktails, and unparalleled service.
Additionally, the hotel's full-service spa provides tailored treatments for guests to enjoy, as well as a fully-equipped fitness center and a heated indoor lap pool. The property's AAA Five Diamond status caters to business travelers, providing premium meeting spaces, seamless technology, and a skilled event planning team to ensure successful corporate events.
The Source Hotel is nestled in the River North Art District (RiNo), housing 100 guest rooms, each with floor-to-ceiling windows and private balconies, offering views of the Rocky Mountains and Denver skyline. The hotel is also committed to sustainability, creative design, and innovative spaces for its guests to enjoy.
Additionally, the hotel's on-site brewery on the ground floor of the building specializes in local craft beer, while the rooftop restaurant and bar offer panoramic views and a seasonal menu showcasing locally-sourced ingredients. With a focus on art and design, the hotel also features a rooftop boutique, artisan retail market, and gallery spaces that highlight local craftsmanship.
Sign up for Safara
Want 10% back towards all future hotel bookings?
Sign Up