The 8 Best Hotels in Geneva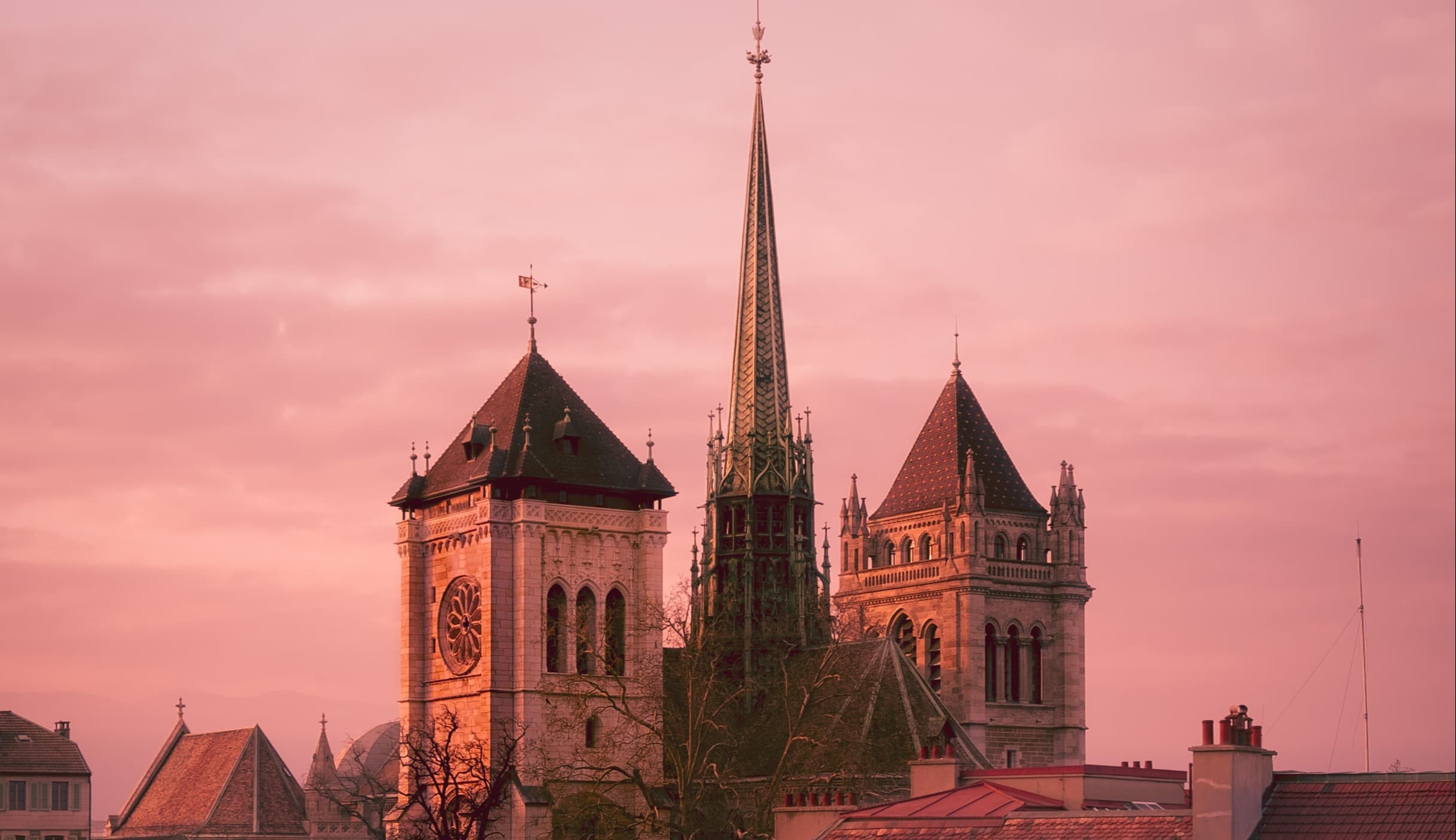 Geneva, nestled between the Swiss Alps and Jura Mountains, is a global city known for its diplomatic and international significance, hosting numerous international organizations including the headquarters of many United Nations agencies and the Red Cross. The city offers a blend of cultural attractions, such as the Jet d'Eau, St. Pierre Cathedral, and the historic Old Town, alongside its proximity to outdoor recreational activities, all set against the stunning backdrop of Lake Geneva. For a taste of Geneva's creative scene, head to the trendy Eaux-Vives neighborhood, explore the bohemian charm of Carouge, discover the upscale shopping and dining scene of Florissant, or immerse yourself in the city's history in the Les Tranchées neighborhood.
This contemporary 4-star hotel combines modern comforts with authentic Geneva charm within 41 rooms and suites. Within walking distance of the beautiful Lake Geneva and its iconic Jet d'Eau fountain, it also offers proximity to the business district, shopping precincts, and historic Old Town.
Guests can visit the on-site restaurant highlighting local, seasonal ingredients, or head to the bar and courtyard patio for the perfect setting to unwind. A well-appointed fitness center is also available.
Situated on the shores of Lake Geneva, this historic 5-star property has been welcoming travelers since 1834, offering luxurious accommodations, top-notch facilities, and unparalleled service. Highlights include a rooftop spa, a heated indoor pool, elegant meeting and event spaces, and panoramic lake and city views.
Guests can expect well-designed rooms and suites featuring comfortable beds, marble bathrooms, and modern amenities. The on-site Michelin-starred restaurant showcases Mediterranean-inspired cuisine in a sophisticated atmosphere, and the bar and seasonal rooftop lounge are the perfect places to unwind with signature cocktails and sweeping lake views.
This Alpine hideaway has been frequented by celebrities, royals, and elite members in the winter and summer seasons alike. The hotel houses 90 guest rooms and suites that feature a unique blend of traditional Swiss and modern touches
Within the property, guests can discover seven dining options with an array of cuisines, in addition to a bar and nightclub for evening entertainment. An expansive spa offers exclusive treatments and wellness amenities, while the hotel's sports facilities cater to active travelers. For families, the property provides a dedicated kids' club and child-friendly services, making it a perfect retreat for all ages.
Featuring views of Mont Blanc and the surrounding Swiss Alps, Hotel President Wilson offers 228 guest rooms and suites with contemporary art and high-end amenities. The property also features a 12-bedroom Royal Penthouse Suite, complete with a private terrace, grand piano, and personal fitness center.
Guests can try a selection of on-site dining options, including a Michelin-starred restaurant serving creative cuisine, a contemporary Lebanese eatery, and a lounge offering afternoon tea and crafted cocktails. Visitors can also take advantage of an exclusive spa and wellness center, featuring a spacious swimming pool, fitness facility, and an extensive menu of treatments. The hotel is conveniently located near the city's business district and the international airport.
At the Mandarin Oriental, guests can choose from spacious rooms and suites, many of which offer views of the river and city skyline, and each accommodation is equipped with modern technology, deluxe amenities, and elegant furnishings.
The hotel offers a selection of dining venues ranging from contemporary, all-day dining to a Michelin-starred restaurant offering international and local cuisines. For drinks, the on-site bar provides an impressive wine list and creative cocktails. The property's expansive wellness facilities cater to all needs, with an array of indulgent treatments, a fitness center, and an indoor swimming pool.
Originally built in 1899, with views of Zurich, Lake Zurich, and the Swiss Alps, this five-star resort features a contemporary addition designed by Sir Norman Foster. The property features castle-like architecture, 173 spacious rooms and suites, and a spa sprawling across 4,000 square meters of space.
Guests can visit the hotel's two-Michelin-starred restaurant, enjoy an array of international fare at the all-day eatery, or head to the terrace for an alfresco dining experience. The extensive spa offers a variety of treatments alongside an innovative snow room, a yoga studio, and a gym. As an added touch, the hotel offers a collection of over 100 artwork pieces by renowned artists.
On the way to the Omnia, guests will be transported from Zermatt by an exclusive tunnel elevator to the entrance of the hotel, where views of the Matterhorn await. Featuring 30 spacious designer accommodations ranging from double rooms to suites, each space features floor-to-ceiling windows, terraces or balconies, and a mix of stone, wood, and glass details.
The spa and wellness area includes an indoor/outdoor pool, steam baths, saunas, treatment rooms, and a fully-equipped gym. Dining options include an on-site restaurant serving seasonal Swiss cuisine, an inviting bar with an outdoor patio, and a wine cellar stocked with a selection of wines. This hotel also prioritizes sustainability by using locally-sourced produce and implementing energy-saving measures.
With just 26 accommodations, including 21 spacious suites, most rooms at the Woodward feature views of the lake and Mont Blanc. Interiors crafted by world-renowned designer Pierre-Yves Rochon combine modern amenities and historic architectural details. A wellness sanctuary awaits guests, featuring a 21-meter indoor swimming pool, a gym, and an extensive range of exclusive treatments.
The hotel offers two Michelin-starred restaurants, one offering creative cuisine that blends local ingredients and international influences, while the other serves signature sushi and Japanese delicacies. For lighter fare, the lounge has a selection of artisanal beverages and bites throughout the day.
Sign up for Safara
Want up to 10% back towards all future hotel bookings?
Sign Up