The 5 Best Hotels in Guadalajara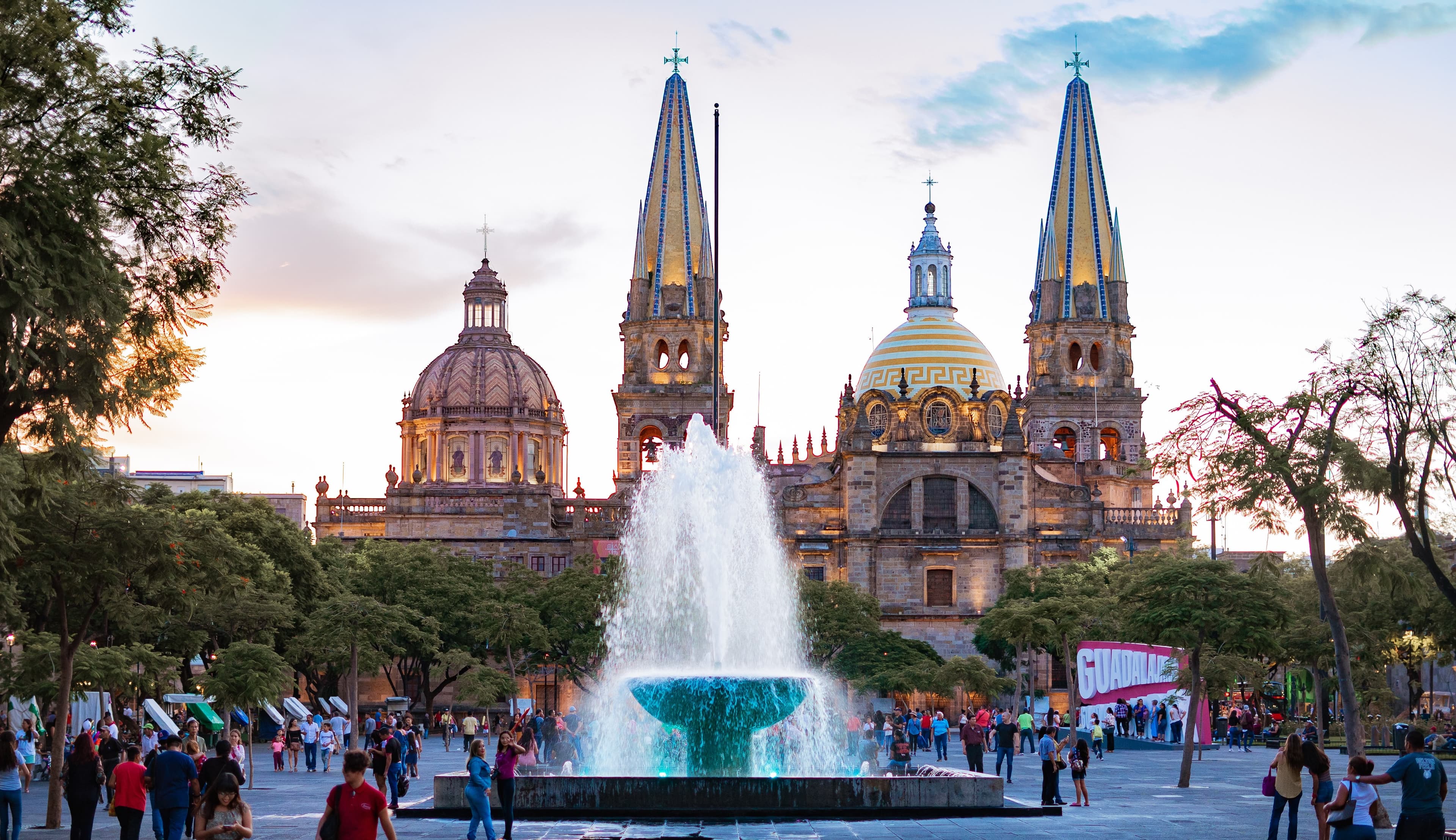 Guadalajara is a city known for its rich cultural heritage, vibrant arts scene, and delicious cuisine. Beyond its famous attractions, Guadalajara offers visitors a chance to explore the region's unique identity and hidden gems. For those looking to experience the city beyond the typical tourist spots, we recommend visiting these neighborhoods: Chapultepec is a vibrant cultural hub with a lively nightlife and tree-lined avenues, Americana is a trendy, historic neighborhood filled with colorful architecture and diverse dining options, Lafayette is an upscale, cosmopolitan area with elegant boutiques and contemporary art galleries, and Providencia is a sophisticated residential district with lush parks and gourmet restaurants. From the traditional markets to the sleek cocktail bars, Guadalajara is a city that will enchant you with its authentic charm.
Nestled in the vibrant city of Guadalajara, this boutique hotel houses 37 rooms showcasing unique designs by renowned Mexican artists, combining cultural authenticity and modern luxury. Amenities include an on-site spa, a fully-equipped fitness center, and an on-site art gallery. There is also an on-site restaurant which expertly crafts dishes inspired by the rich culinary traditions of the region, and guests can enjoy a glass of wine or a cocktail at the chic rooftop bar, all while taking in sweeping views of Guadalajara's cityscape.
Located in the heart of Guadalajara's historic center, this upscale hotel offers impeccable style and contemporary comforts. The property features 151 spacious rooms and suites, each complete with plush bedding, complimentary WiFi, and stunning city views. Just minutes away from famous landmarks such as the Guadalajara Cathedral and Teatro Degollado, this hotel is an ideal base for exploring the architectural marvels and rich culture of the city. The property has a wide array of dining options, including an on-site restaurant and room service, allows guests to enjoy delicious local cuisine without venturing far from the hotel.
The hotel is also home to a multi-lingual staff, a fully-equipped fitness center, an outdoor swimming pool, and versatile event spaces for meetings, conferences, and social gatherings. Sustainability and eco-friendly initiatives are also integral to the hotel's operations, ensuring guests can enjoy a luxurious stay while minimizing their environmental impact.
Found in Guadalajara's most prestigious neighborhood, this stunning property is just minutes away from iconic landmarks, shopping centers, and golf courses. The hotel offers 208 luxurious rooms and suites, each designed with modern décor, as well as a sleek rooftop pool, a fully-equipped fitness center, and a spa providing guests with a comprehensive selection of treatment options.
The two on-site gourmet restaurants are known for their exceptional cuisine and unparalleled ambiance: one serving international dishes with a Mexican twist, the other specializing in prime steaks accompanied by an extensive wine list. For a more casual atmosphere, the chic rooftop bar invites guests to enjoy an array of signature cocktails while taking in breathtaking panoramic views of the city.
Hotel Demetria seamlessly combines luxury and modernity in its stunning architecture and design. Housing 37 contemporary guest rooms and suites, each with spacious living areas, floor-to-ceiling windows, avant-garde furniture, and private terraces, the hotel offers urban sophistication in a serene environment. The property features first-class amenities, such as a rooftop pool with sweeping city views, an eclectic art gallery, a fully-equipped fitness center, and a lush garden for its guests to relax and unwind.
The on-site gourmet dining experience, helmed by a renowned chef, showcases both local and international flavors, locally-sourced ingredients, and an impressive wine list. The terrace bar also serves an array of creative cocktails, perfect for enjoying a nightcap and views of Mexico's stunning skyline.
This modern and elegant hotel combines contemporary luxury and warm hospitality. The property's prime location provides easy access to some of the city's most renowned attractions, such as the Colomos Forest, the historic center, and shopping at exclusive boutiques. The hotel features spacious and thoughtfully-designed rooms, each complete with modern technology and amenities, as well as stunning views of the surrounding cityscape.
Guests are invited to enjoy gourmet dining at the on-site, award-winning restaurant specializing in international cuisine with a local twist. The rooftop terrace, featuring an open-air lounge with an infinity pool, is a perfect space to unwind with captivating panoramic views of the Guadalajara skyline.
Sign up for Safara
Want 10% back towards all future hotel bookings?
Sign Up