The 6 Best Hotels in Honolulu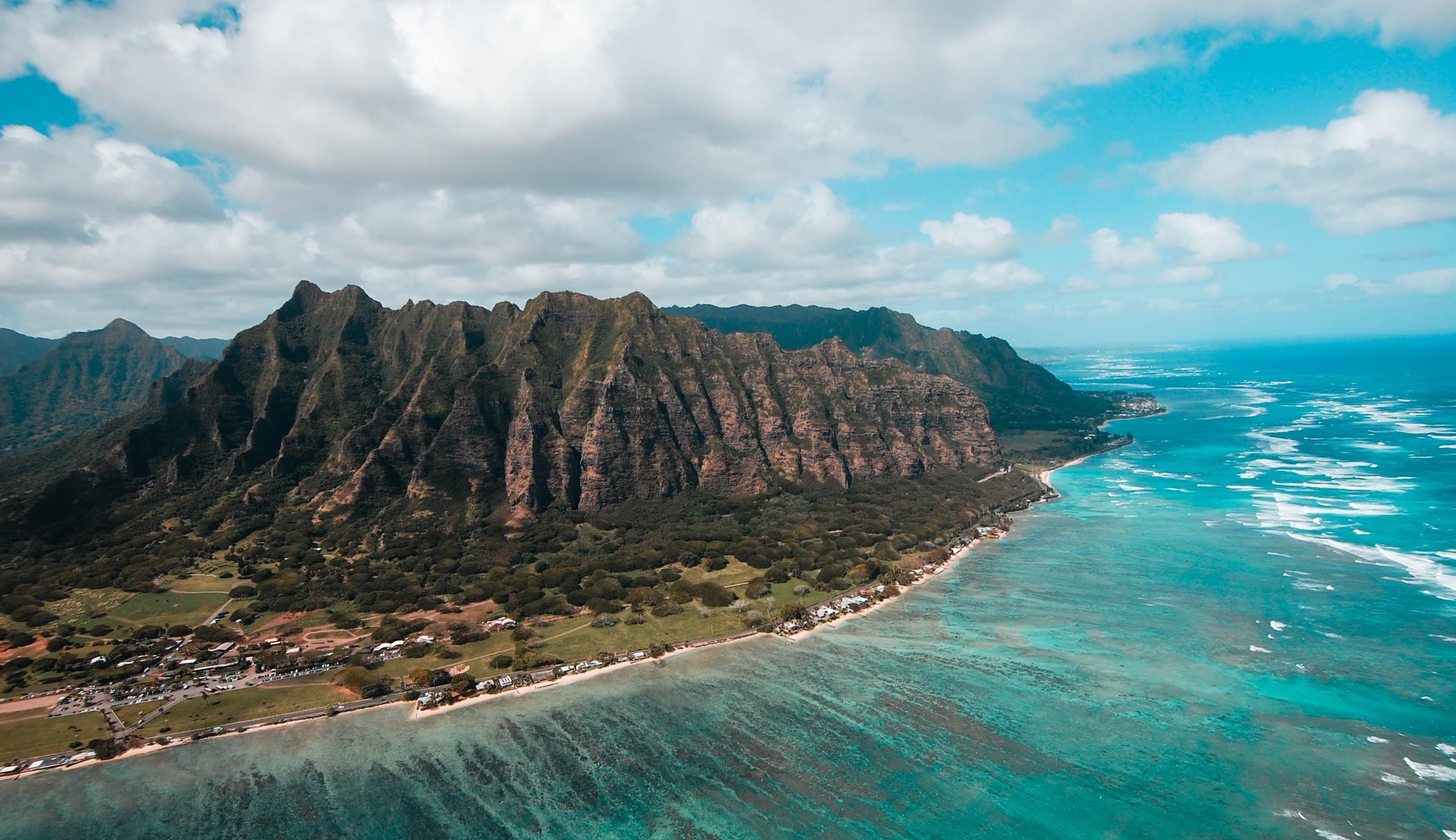 Honolulu is a vibrant city with a rich cultural heritage and a thriving art scene. It's a destination that seamlessly blends history, design, natural beauty, and delicious cuisine. We recommend visiting these neighborhoods: Kaka'ako is an up-and-coming neighborhood known for its urban art scene, trendy eateries, and chic shopping centers; Chinatown, rich with history and culture, offers a lively mix of arts venues, markets, and diverse culinary offerings; Kaimuki is a quiet, residential area known for its historic charm, array of boutique shops, and eclectic food scene; Diamond Head, named after the iconic volcanic crater, is a more luxurious neighborhood famed for its scenic beauty, upscale residences, and proximity to Waikiki's beaches.
Situated on the Waikiki coastline, this five-star hotel offers views of Diamond Head and the Pacific Ocean. With a pristine beachfront location, the property features elegant rooms that celebrate Hawaiian traditions while providing modern comforts.
Top-notch amenities include a serene spa, exceptional dining venues showcasing local and international flavors, a tiered oceanfront pool, and various cultural programs for guests to enjoy. This property prides itself on offering personalized service to accommodate every guest's needs. Additionally, its prime location places guests just moments away from shopping, dining, and entertainment options in the heart of Waikiki.
The Modern Honolulu combines contemporary luxury, impeccable design, and exceptional service. The property is just steps from the Ala Moana Center and Waikiki Beach, with numerous shopping, dining, and nightlife options also within easy reach. The chic accommodations feature modern amenities, top-quality bedding, and floor-to-ceiling windows showcasing ocean and cityscape views. Additionally, as an eco-conscious property, the hotel prioritizes sustainability and planet-friendly practices on-site.
The hotel also houses an array of dining options, including international cuisine with Hawaiian flair, while the on-site bars and lounges feature cocktails and live music. Guests can also enjoy the two stunning pools, an on-site spa, and a well-equipped fitness center.
Featuring floor-to-ceiling windows, luxury bedding, and neutral color schemes, this upscale hotel houses 284 guest rooms and suites. The property offers a variety of modern amenities, including a heated infinity pool, a fitness center, an open-air-function space, and a full-service spa that combines traditional healing techniques with modern treatments.
Guests can also enjoy on-site dining showcasing the freshest local ingredients and innovative dishes served in a warm, inviting atmosphere. Additionally, the all-day lobby lounge and bar provides panoramic views of Waikiki Beach, accompanied by a sophisticated drinks menu and gourmet light bites.
Nestled on the shores of Waikiki Beach, this Luxury Collection Resort in Honolulu blends elegance and modern sophistication. Since opening its doors in 1927, the iconic "Pink Palace of the Pacific" has attracted guests from around the world, including Hollywood royalty and dignitaries.
The property houses luxurious guest rooms and suites, a range of modern amenities, and direct access to Waikiki Beach. Additional amenities include two outdoor pools, a spa, and a fully equipped fitness center on-site. The resort also offers an array of dining options, from oceanfront seafood grills to cozy lounges featuring live entertainment.
Along the shores of Oahu's iconic Waikiki, this charming boutique hotel offers its guests prime beachfront access, as well as close proximity to the vibrant culture, dining, and shopping scene nearby. Housing 121 spacious guest rooms and suites, the property features ocean views from private lanais.
Guests can enjoy the hotel's award-winning, beach-side restaurant, serving fresh, locally-sourced ingredients from a team of experienced chefs. The property is also home to a spa and wellness center providing tailored, holistic treatments, including massages and facials.
In the heart of Honolulu, this boutique hotel blends vintage-inspired design, local art, and modern comforts. Just a short walk from the world-famous Waikiki Beach, the property features a pool area complete with a swim club that hosts events, movie nights, and live music. The well-appointed rooms and suites include private lanais, custom-made furniture, and modern amenities, and guests can enjoy complimentary Wi-Fi, daily cultural activities, and a courtyard filled with lush greenery.
The on-site restaurant, led by a celebrated Hawaii-born chef, showcases a farm-to-table menu highlighting the freshest local produce and sustainable seafood, while the café and bar serve handcrafted cocktails, local coffee, and pastries. The hotel also hosts a colorful weekend market featuring local artisans and craftspeople.
Sign up for Safara
Want up to 10% back towards all future hotel bookings?
Sign Up