The 3 Best Hotels in Lake Como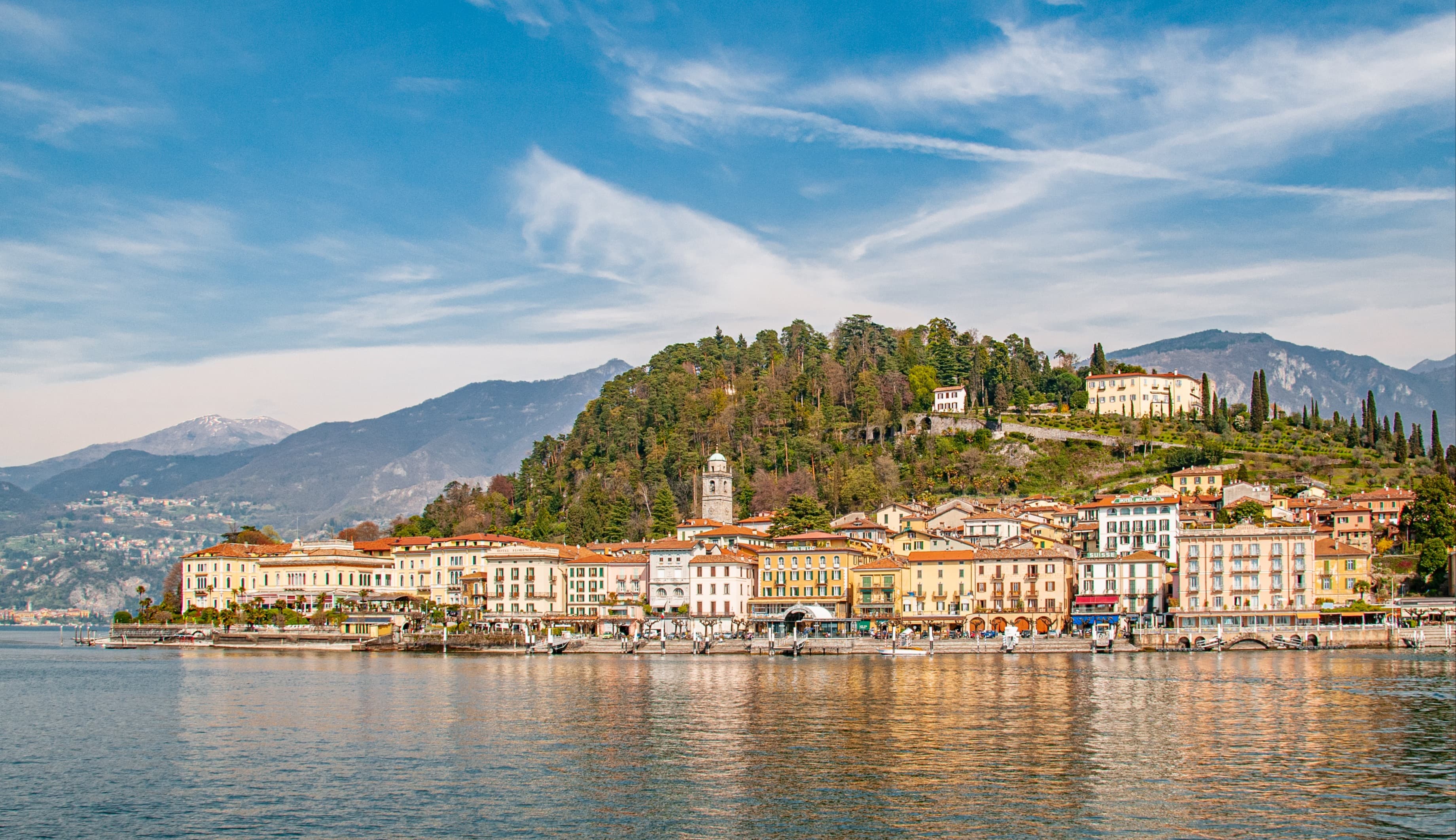 Lake Como, nestled in the foothills of the Italian Alps, is known for its stunning natural beauty, deep-blue waters, and picturesque landscapes featuring grand villas, lush gardens, and charming small towns. Its serene environment combined with its luxurious accommodations and historical sites, including Romanesque churches and ancient fortifications, make it a coveted destination for tourists and celebrities alike.
Nestled in the Italian Alps, Lake Como is a beautiful destination recognized for its dramatic scenery combining deep blue waters, lush mountains, and charming, pastel-colored lakeside towns. Known as a playground for the rich and famous, there is no shortage of elegant villas, world-class restaurants, and tranquil ambience that captures the timeless charm of Italy.
To experience the local lifestyle and essence of the area, we recommend the following areas: Tremezzina is a serene lakeside commune known for its majestic villas and beautiful gardens; Bellagio, often referred to as the "Pearl of Lake Como," is a charming village with impressive villas, cobbled streets, and panoramic views; Cernobbio is a sophisticated town known for its lakefront promenade and the grand Villa d'Este; and Lenno, nestled in a sheltered bay, is characterized by its tranquil vibes and historic villas.
Tucked away on the shores of Lake Como, this boutique hotel blends contemporary design and timeless elegance. Situated in the charming village of Lezzeno, the property houses 13 beautiful guest rooms and private residences, each featuring designer furnishings, modern amenities, and floor-to-ceiling windows offering lake views. Guests are invited to enjoy a wide range of services and facilities on-site, including a private beach with direct access to the lake, as well as an Italian restaurant helmed by a renowned chef.
This lakeside property offers stunning panoramas of Lake Como and the surrounding Italian Alps. Housed in a historic Art Nouveau palace, the hotel includes 90 rooms and suites, each featuring tastefully decorated interiors and modern amenities. Guests can enjoy two upscale dining options that highlight both authentic Italian cuisine and international dishes, all prepared by renowned chefs using the highest quality ingredients. The hotel is also home to an iconic floating pool and a well-equipped spa. Beyond exceptional service and amenities, the hotel offers a wide array of activities for guests to explore the Lake Como region, from private boat tours to tailored experiences crafted by the concierge team. Surrounded by lush gardens and terraces, the property's prime location gives guests easy access to the surrounding landscape and the stunning Villa Carlotta, located within walking distance of the hotel.
Palazzo Albricci Peregrini is a charming 18th-century villa in an excellent location just minutes away from the lake, the Como Cathedral, and the funicular tram. This boutique hotel blends modern amenities with rich cultural heritage, housing seven uniquely designed suites, complete with antiques and spectacular views of the surrounding sites. The property is also home to a remarkable art collection and a peaceful garden. There is also an in-house restaurant showcasing the very best of Italian cuisine, utilizing fresh, locally sourced ingredients, and a sophisticated lounge featuring an eclectic mix of artifacts and design elements for guests to admire.
Sign up for Safara
Want 10% back towards all future hotel bookings?
Sign Up