The 12 Best Hotels in Milan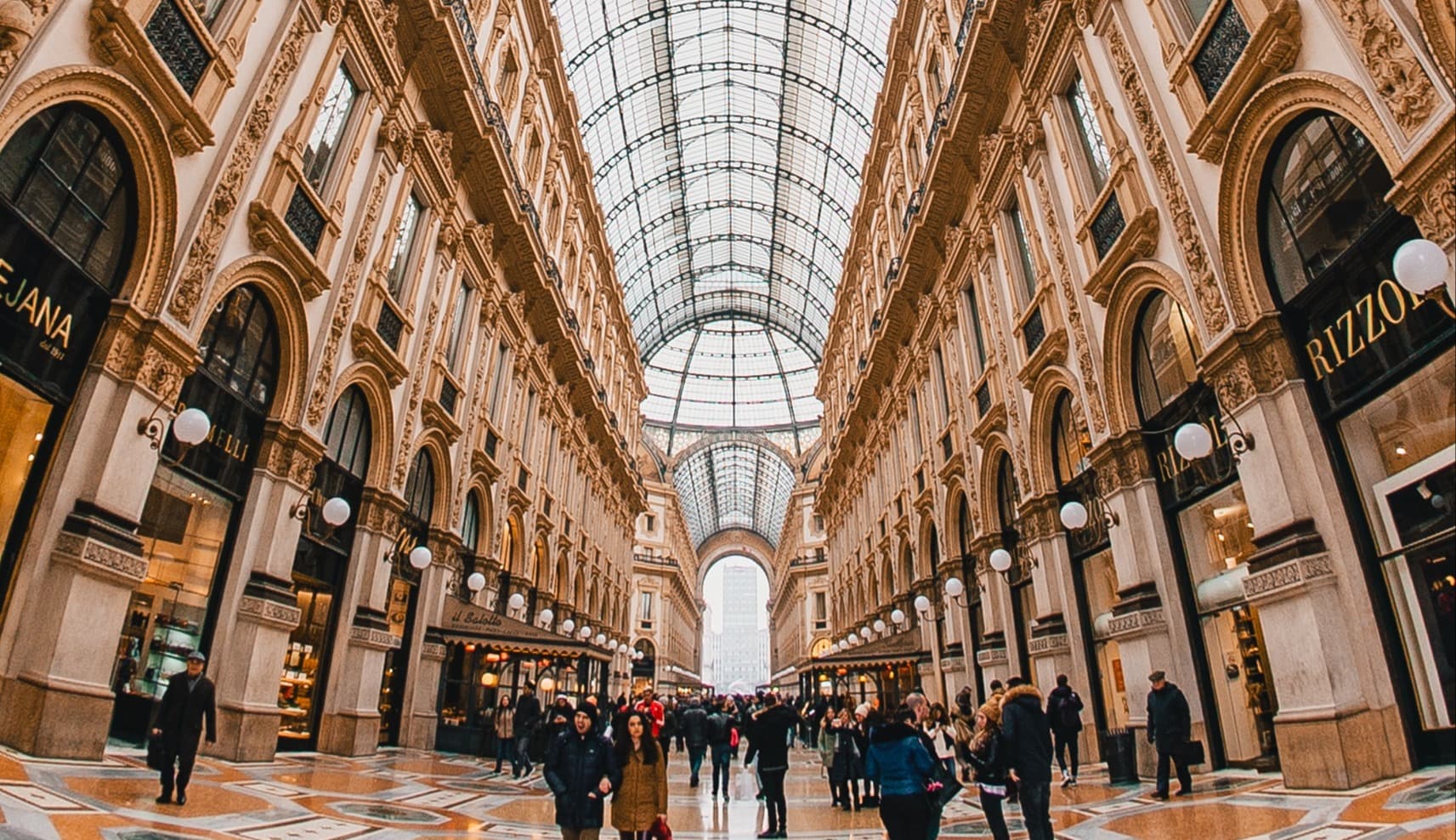 Milan is a dynamic city known for its fashion, design, and culinary scenes, but it also has a rich history and cultural heritage that is worth exploring. For those who want to experience the city like a local, we recommend checking out these neighborhoods: Navigli is a picturesque, canal-side district with a lively atmosphere and bustling nightlife, Brera is an elegant, artistic neighborhood filled with quaint streets and upscale boutiques, Porta Romana is a historic, stylish area with fashionable restaurants and ancient city gates, and Isola is a trendy, revitalized district boasting modern architecture and a vibrant creative scene.
Located in Milan's fashion district, this five-star hotel was designed by the Italian fashion icon himself. The hotel offers 95 guest rooms and suites, each curated to provide a personalized experience. It is also conveniently located near landmarks such as La Scala Opera House, Galleria Vittorio Emanuele II, and the historic Sforza Castle.
Highlights include a spa and wellness center offering both treatments and relaxation spaces, a gym with modern facilities and personal training services, and a Michelin-starred rooftop restaurant serving Italian cuisine along with panoramic views of the Milan skyline.
Bulgari Hotel Milano is a five-star hotel that provides easy access to both high-end shopping and historic attractions. The property features 58 rooms and suites that blend Italian design with modern innovation. The hotel also has a 4,000-square-meter spa, a fitness center, and an indoor pool surrounded by private gardens.
The on-site Michelin-starred restaurant offers Italian cuisine made with fresh local ingredients, while the garden provides a quiet setting to enjoy signature cocktails and a wide selection of Italian and international wines.
Four Seasons Hotel Milano is located in Milan's historic fashion district, close to the Quadrilatero della Moda. This five-star property features a 15th-century cloistered courtyard, contemporary Italian furnishings, and 118 guest rooms and suites. The property also includes a spa with an indoor swimming pool, fitness facilities, and a wide range of treatments. Guests can easily explore the city's rich history, culture, and fashion offerings, while the hotel's Michelin-starred restaurant offers innovative Mediterranean cuisine and an extensive wine list.
This boutique hotel is located in the Brera district, within walking distance of landmarks such as the La Scala opera house and the majestic Sforza Castle. The eco-friendly establishment offers 62 rooms and suites, all designed with an emphasis on sustainability, comfort, and classic Italian style.
Amenities include an organic breakfast buffet, complimentary Wi-Fi, and access to a rooftop terrace complete with panoramic views and a lush vertical garden. Guests will also find a fitness center as well as a fully-equipped meeting room for those who require event spaces or private conference settings.
Situated in the center of Milan, this five-star hotel is located near iconic landmarks such as Piazza della Repubblica and Teatro alla Scala. With a rich history dating back to the 1920s, the property offers 301 guest rooms and suites, all equipped with plush linens, custom furnishings, and modern technology.
The hotel's spa provides a variety of treatments and services, as well as a heated indoor pool and fitness center. The rooftop terrace bar offers stunning views of the city, while the Michelin-starred restaurant serves an innovative menu that combines traditional and contemporary Italian cuisine.
Formerly a perfume factory, this five-star boutique hotel is now known as the world's first hotel dedicated to the art of creating fine scents. Each of the hotel's 39 suites was individually designed and inspired by different fragrances. They also come with modern amenities such as flat-screen TVs, Nespresso machines, and complimentary Wi-Fi.
Other amenities include a botanical garden, a fitness center, an aromatic steam bath, and a variety of personalized spa treatments. The on-site gourmet restaurant serves modern Italian cuisine prepared with seasonal ingredients, while the lounge bar offers handcrafted cocktails and an extensive wine list. The knowledgeable concierge team is always available to provide tailored recommendations.
Mandarin Oriental, Milan is located in the fashion district in a repurposed 18th-century palazzo. Guests will have easy access to La Scala opera house and Galleria Vittorio Emanuele II, as well as a variety of shopping and dining options. And the guest rooms and suites all reflect the unique style of the city.
Other amenities include a spa offering a variety of treatments and an indoor pool, and a Michelin-starred restaurant serving innovative Italian cuisine with a touch of Asian flair. Guests can also expect exceptional service from a team of dedicated, multilingual staff.
In Milan's fashion and design district, this five-star property offers easy access to Piazza della Repubblica, Monumental Cemetery, and the Corso Como district. The hotel features 132 guest rooms and suites, complete with custom furnishings, premium amenities, and views of the city skyline. The hotel also has a rooftop terrace with panoramic views, a fitness center, and an on-site dining venue that serves a fusion of Italian and international cuisine.
Palazzo Matteotti offers Art Nouveau architecture and easy access to iconic landmarks such as the Cathedral of Milan, La Scala Opera House, and Galleria Vittorio Emanuele II. It's also conveniently close to the Montenapoleone and San Babila metro stations.
Guest rooms feature contemporary artwork and high-quality furnishings, while the spa offers an indoor pool, sauna, steam room, and various treatments. The on-site gourmet restaurant serves both Italian and international dishes, while the rooftop garden offers guests unobstructed cityscape views.
Blending classic French and Italian design accents this hotel features chandeliers, marble, and lush fabrics. The property also offers easy access to Via della Moscova, as well as shopping, dining, and cultural attractions.
The hotel has 98 rooms and suites, all with floor-to-ceiling windows offering views of the surrounding cityscape and marbled bathrooms with deep soaking tubs. The on-site spa and wellness center includes a gym, heated pool, and steam room. While the hotel's gourmet restaurant serves Italian and international dishes made with fresh seasonal ingredients.
This five-star hotel is located in Milan's city center and features 106 guest rooms and suites. Each room comes with contemporary decor, modern amenities, and floor-to-ceiling windows offering impressive views of the city skyline. Highlights of the hotel include a spa, a well-equipped fitness center, two dining venues, and a rooftop terrace that offers cocktails and panoramic views of Milan.
Savona 18 Suites is housed within a historic building that's been meticulously restored by architect and designer Aldo Cibic. The hotel offers 43 guest rooms and suites, each with modern amenities and quality furnishings. Its central location provides easy access to Milan's iconic landmarks, such as Santa Maria delle Grazie, Sforza Castle, and Via della Moscova.
Amenities include an on-site restaurant serving innovative and traditional Italian cuisine, a peaceful inner courtyard, a 24-hour front desk, concierge services, and a well-equipped meeting space.
Sign up for Safara
Want 10% back towards all future hotel bookings?
Sign Up