The 11 Best Hotels in Montreal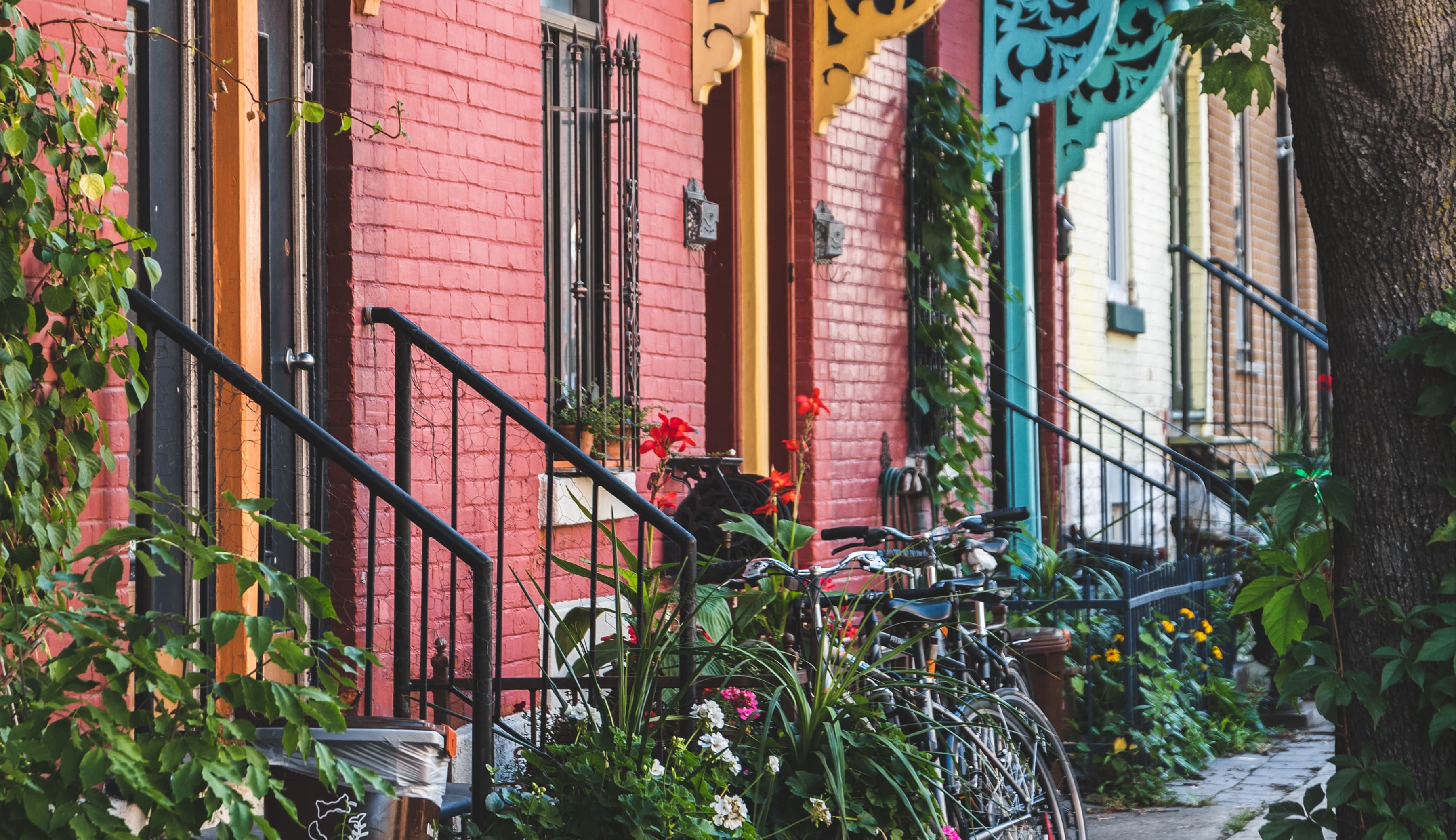 Montreal is a vibrant and multicultural city with a thriving arts and culture scene, a diverse culinary landscape, and impressive architecture. For travelers looking to experience the best of Montreal, we recommend exploring the following neighborhoods: Plateau Mont-Royal is a trendy, artistic neighborhood with colorful houses and lively streets, Mile End is a diverse, creative hub known for its iconic bagel shops and cozy cafes, Old Montreal is a historic, cobblestoned district with stunning architecture and charming plazas, and Little Italy is a vibrant, cultural area boasting authentic Italian cuisine and the bustling Jean-Talon Market.
This hotel is located in Old Montreal, overlooking the St. Lawrence River, and offers panoramic views and a historical ambiance. Its 45 guest rooms and suites feature exposed brick walls, wooden beams, modern amenities, high-quality linens, plush bathrobes, and Nespresso machines. Select suites also offer private terraces.
The on-site bistro serves farm-to-table cuisine, while the rooftop bar offers craft cocktails, a space for private events, and a backdrop of the city skyline. Guests will also find top attractions, historical landmarks, and shopping destinations all within walking distance.
Located in the center of Montreal, this hotel offers easy access to Bell Centre, Old Montreal, and the city's finest shopping districts. The rooms and suites come complete with city views and modern technology. On-site dining options include an upscale restaurant, a cocktail bar, and a gourmet market, while the wellness center features a fitness facility, an indoor pool, and a variety of spa services.
Hotel Gault is located in Old Montreal and offers 30 suites with custom-made furniture, high-end linens, and spacious spa-style bathrooms. Guests will find easy access to dining, shopping, and art galleries, as well as a variety of on-site amenities, including a gym, spa, bar, and restaurant.
Near the Notre Dame Basilica, this property is housed within the former Merchants' Bank building and features 60 guest rooms and suites. Each room is uniquely decorated with plush bedding, spacious living areas, and a variety of modern amenities. The hotel also features historic architecture, attentive service, and a convenient location.
The on-site restaurant offers an impressive wine selection and is committed to using farm-to-table ingredients, while the hotel's lounge serves artisanal cocktails and light snacks among a curated collection of art and literature.
This four-star property offers 269 rooms, as well as an on-site eatery serving locally-inspired cuisine. The hotel is conveniently located near shopping, dining, and tourist attractions such as the Montreal Museum of Fine Arts and the Bell Centre. The hotel's unique robotic room service system is also a standout feature.
Each guest room comes with a king or queen-sized bed, plush linens, and down-filled pillows. Other amenities include a 24-hour gym, fully-equipped meeting spaces, and lightning-fast Wi-Fi available throughout the hotel. Guests can also enjoy panoramic views of Montreal's skyline from the rooftop terrace.
Hotel Nelligan is a boutique hotel located in Old Montreal that offers 105 rooms and suites, each furnished with comfortable bedding. It also provides easy access to attractions such as the Old Port, Notre Dame Basilica, and the Museum of Contemporary Art. The on-site restaurant serves a blend of fresh regional ingredients and international flavors. Guests can also enjoy stunning views of the city's skyline from the hotel's wine bar.
Conveniently located in the Old Port district, this boutique hotel offers 119 rooms and suites, as well as easy access to some of Montreal's most iconic attractions, including the Notre-Dame Basilica, the Bonsecours Market, and the shops, art galleries, and fine dining establishments located downtown.
The on-site restaurant combines local and international flavors to create a selection of dishes using locally-sourced ingredients. Other amenities include a fitness center, fully-equipped meeting and event spaces, and a variety of personalized services.
Housed within a beautifully-restored 19th-century building, this boutique hotel offers 90 guest rooms, including a penthouse suite, all with premium amenities, a neo-Gothic façade, floor-to-ceiling windows, and views of the Montreal skyline. Guests can find shopping, dining, and cultural attractions all within walking distance.
The hotel's on-site culinary team creates dishes inspired by seasonal, locally-sourced ingredients. While the spa offers a variety of treatments, from facials to massages, tailored to guests' needs. There's also a well-equipped fitness center and event spaces suitable for business meetings, presentations, and other special occasions.
Set in downtown Montreal, this five-star hotel is close to high-end shops, art galleries, museums, and some of the city's most popular cultural sites. It offers 258 rooms and suites, each with floor-to-ceiling windows, cityscape views, modern designer décor, and convenient facilities.
The on-site restaurant serves contemporary Mediterranean cuisine, utilizing fresh, locally-sourced ingredients. Other amenities include a 24-hour gym, LeSpa treatments, meeting rooms, and a variety of business services.
This five-star property is located in the center of downtown Montreal and has a history dating back to 1912. Accommodations come complete with quality furnishings, marble bathrooms, and modern technology. There's also a fitness center, an on-site spa, and a rooftop terrace offering unobstructed city views. The in-house restaurant features a well-curated wine selection from around the world. Guests also have the option of personalized itineraries, catering to individual tastes and preferences.
W Montreal is located in Montreal's historic district and offers 152 rooms and suites with avant-garde decor, modern technology, and floor-to-ceiling windows that provide city views. Guests can enjoy amenities such as an on-site spa, gourmet restaurant, and cocktail lounge. The fitness center is open 24/7, and the hotel's dedicated "Whatever/Whenever" service caters to guests' individual needs. The hotel's central location also offers easy access to shopping, dining, and entertainment options.
Sign up for Safara
Want 10% back towards all future hotel bookings?
Sign Up