The 10 Best Hotels in New Delhi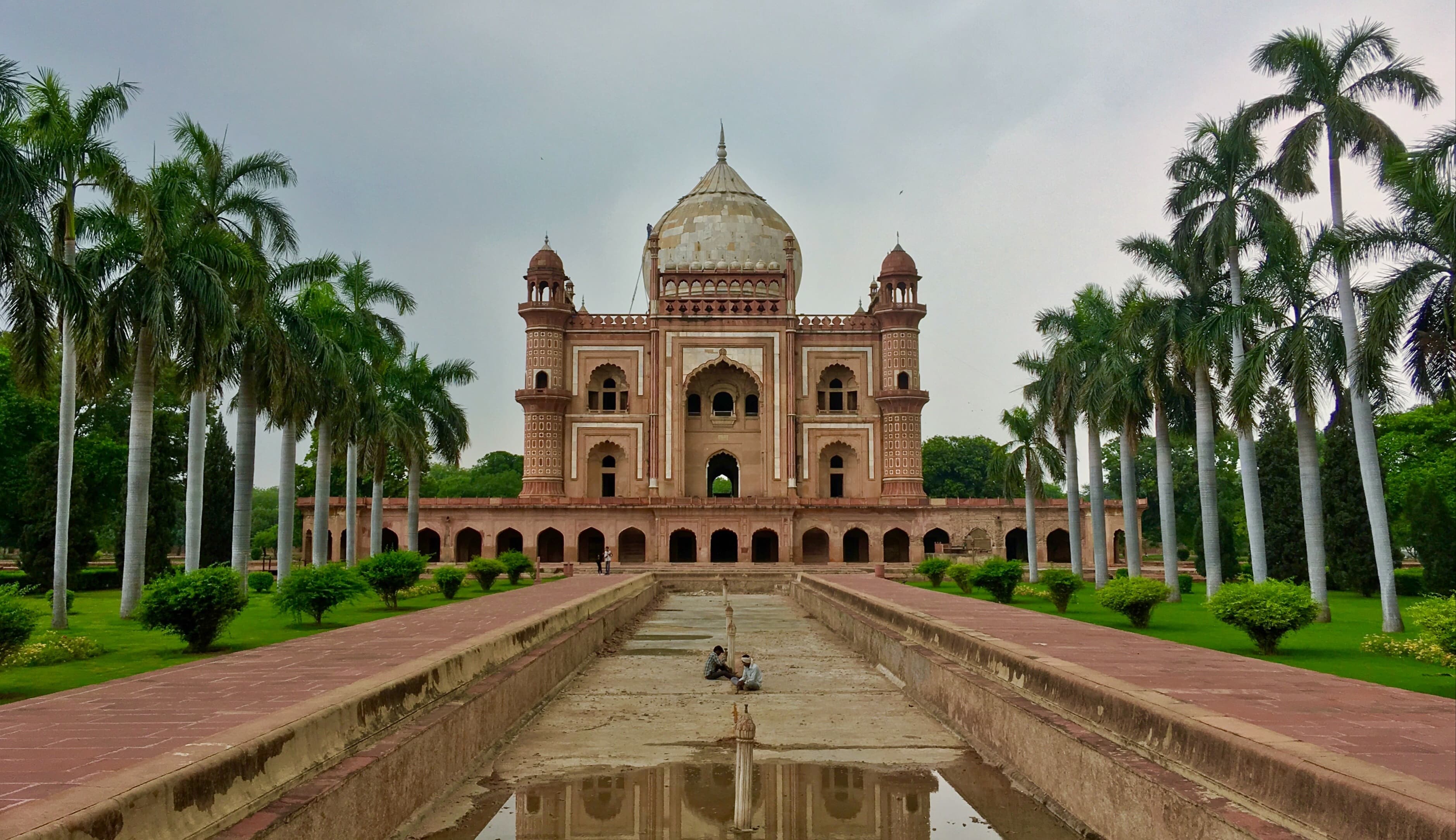 New Delhi, the capital of India, is a dyamic city rich in history, culture, and contrasts. It is home to iconic landmarks such as the majestic Red Fort, the impressive India Gate, and the tranquil Lotus Temple, while also offering bustling markets, diverse culinary experiences, and a vibrant arts scene that showcases both traditional and contemporary works.
To experience the city like a local, we recommend checking out these neighborhoods: Hauz Khas is home to lively nightlife and an exciting artistic community; the historic neighborhood of Mehrauli features ancient temples and beautiful architecture; the upscale neighborhoods of Vasant Vihar and Lutyens' Delhi offer high-end shopping, fine dining, and luxurious hotels.
Situated in the heart of New Delhi, this five-star property blends contemporary elegance, world-class service, and stunning local craftsmanship. As a member of The Leading Hotels of the World, the property houses 40 spacious and well-appointed lodgings featuring private plunge pools, balconies, and unique artworks showcasing the rich heritage of the region. Also, the hotel's prime location offers easy access to some of the city's most iconic landmarks, such as Humayun's Tomb and Lodhi Gardens.
Guests are invited to enjoy the on-site spa and wellness center, offering a wide array of treatments and traditional Ayurvedic therapies, as well as an expansive fitness center, tennis and squash courts, and a heated outdoor swimming pool. The hotel also houses on-site dining options including an award-winning Indian restaurant, an alfresco Mediterranean eatery, and a chic lounge bar serving a selection of cocktails and fine wines.
This palace hotel combines regal elegance and world-class hospitality. With a prime location in the diplomatic enclave, this stately property makes for the perfect urban retreat. Guests can enjoy the multiple award-winning restaurants on-site and unparalleled comfort in the 236 elegant accommodations featuring panoramic views of the city.
The property is home to stunning architecture, artwork, and decor, while offering additional amenities including a spa, a fully-equipped fitness center, versatile event spaces, and a rooftop pool.
With a rich history inspired by the Mauryan dynasty, this hotel features 437 rooms and 29 suites, award-winning dining, and stunning architectural design. Guests are invited to enjoy the rooftop garden, scenic pool area, fully-equipped fitness center, and spa offering a range of treatments inspired by ancient Indian traditions.
The property also serves an array of food, including a North Indian restaurant serving royal heritage recipes and a casual, 24-hour coffee shop offering an extensive selection of beverages and light fare.
Offering 360-degree views of the Delhi Golf Course and Humayun's Tomb, The Oberoi, New Delhi, is conveniently located near top attractions. The hotel features well-appointed rooms and suites, modern facilities, and exceptional services. Guests can also enjoy an array of dining options, from authentic Indian cuisine to international favorites, at the on-site restaurants. The property also houses an impressive art collection, a full-service spa, and a temperature-controlled swimming pool.
This luxury boutique hotel combines elegance and world-class hospitality. With an ideal location close to the airport and popular landmarks, guests can enjoy easy access to the culture of the surrounding city. The property houses 216 rooms and suites, each with an artistic design and modern amenities, in addition to a rooftop pool, versatile event spaces, and a well-equipped fitness center. The on-site dining options include both Indian and international cuisines and signature cocktails at the bar.
The Taj Mahal, New Delhi, blends modern elegance and historical charm. With its close proximity to prominent landmarks, shopping precincts, and business districts, the hotel is an ideal base for exploring the city. The property houses 292 rooms and suites that feature modern amenities and private balconies overlooking lush gardens or the city.
The multiple on-site dining establishments include restaurants showcasing traditional dishes alongside innovative international flavors. The hotel also features a fully-equipped fitness center, a spa, and an outdoor swimming pool.
With its prime location near the Indira Gandhi International Airport, this sophisticated property offers convenience and accessibility. Housing 401 contemporary guest rooms and 129 serviced apartments, the hotel features interiors inspired by local aesthetics and heritage, in addition to complimentary Wi-Fi, spacious bathrooms, and modern amenities.
The property's award-winning restaurants offer a variety of global and regional Indian cuisines, alongside a well-curated beverage selection. Guests can also enjoy the full-service spa, fitness center, and expansive event space, accommodating up to 1,500 guests.
Tucked away in the city of New Delhi, this boutique hotel offers modern elegance and relaxation in addition to a prime location that is easily accessible from both the international and domestic airports. The property houses 18 rooms and suites, each featuring custom furnishings and modern technology. The hotel also showcases an array of international and local cuisine in its in-house restaurant, an award-winning spa offering a comprehensive menu of treatments and therapies, a well-equipped gym, and stunning gardens.
Steeped in history, this palatial hotel is known for its impeccable service and world-class amenities. Nestled in a lush six-acre garden, the hotel is perfectly located close to the Central Business District, offering convenient access to prime shopping, historical landmarks, and cultural institutions. On-site dining options include a variety of cuisines, including authentic Indian, Mediterranean, Asian, and Continental fare. Guests can also enjoy the fully-equipped fitness center, serene spa, and outdoor pool available on the property.
With a convenient location near prominent attractions and shopping destinations, this 5-star property offers a perfect blend of traditional and contemporary luxury. The hotel features meticulously designed rooms and suites, each complete with custom furnishings and modern amenities. Guests can enjoy a variety of fine dining options, a spa, and an outdoor swimming pool during their stay.
The on-site restaurants serve cuisine ranging from authentic Indian to Mediterranean fare, and the bar serves signature cocktails and fine wine. This hotel is also mindful of sustainable practices, utilizing eco-friendly amenities and incorporating a successful waste management program.
Sign up for Safara
Want 10% back towards all future hotel bookings?
Sign Up