The 4 Best Hotels in San Sebastian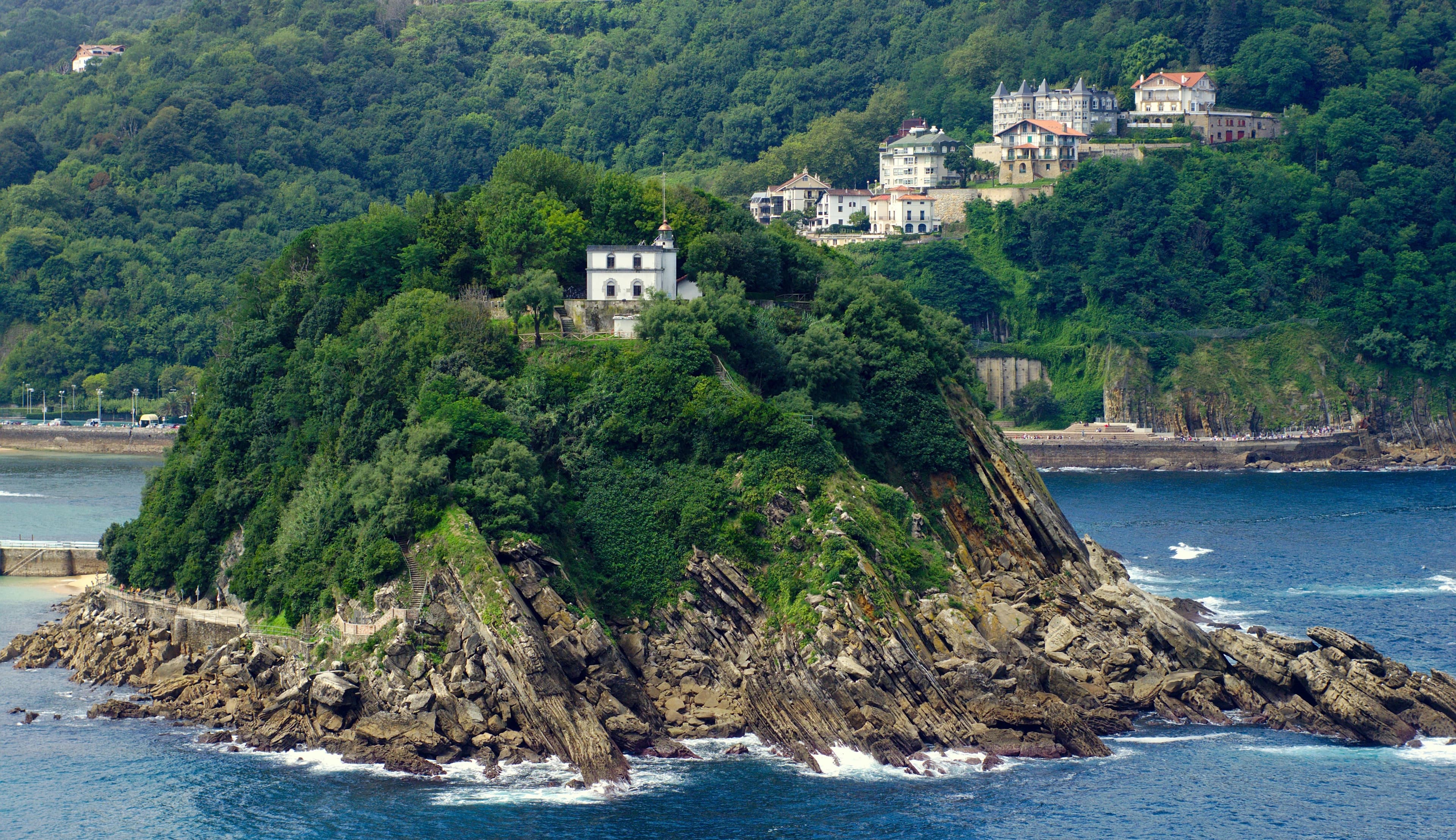 San Sebastian is a picturesque coastal city in the Basque Country that is known for its rich culture, culinary scene, and stunning beaches. Visitors can enjoy a range of experiences from Michelin-star restaurants to historic landmarks to world-class surfing. For those looking to discover San Sebastian like a local, we recommend checking out these neighborhoods: Gros is a lively neighborhood known for its vibrant surf culture, trendy cafes, and the contemporary art hub, Kursaal; Egia, known as the city's cultural heart, is home to the Tabakalera cultural centre and offers a bustling nightlife; Antiguo, the oldest neighborhood, is characterized by its relaxed atmosphere, traditional Basque eateries, and close proximity to Ondarreta beach; Centro, the bustling city center, has high-end shopping, Belle Époque architecture, and a great food scene.
Overlooking the Bay of Biscay, this boutique hotel is composed of 22 airy rooms and suites. Each guest room features floor-to-ceiling windows that showcase the coastal panorama, as well as a private terrace. The hotel has a spa, which offers a range of indulgent treatments and facilities such as hydrotherapy pools, saunas, and steam rooms.
Each of the hotel's three Michelin-starred restaurants celebrates the unique flavors and culinary traditions of Basque Country. Complementing the dining experiences are a wine cellar, guided tastings, and a cooking school, allowing guests to immerse themselves in the rich culinary culture of the region. The hotel's proximity to San Sebastian's Old Town also provides easy access to explore the city's vibrant galleries, shops, and festivals.
Nestled in Basque Country's culinary capital, this Luxury Collection Hotel overlooks the Urumea River and the Urumea Riberas Gardens, while the hotel seamlessly blends rich heritage and stylish Art Nouveau architecture with world-class service and sophistication.
The hotel is home to two of the city's highly-praised restaurants, one of which has been awarded a Michelin star, where guests can sample an array of dishes, each prepared using locally-sourced ingredients. To complete the experience, the hotel's spa offers an oasis for relaxation, while its prime location allows visitors to effortlessly explore San Sebastian's beaches, historic sites, and food culture.
Situated near La Concha beach, this 58-room boutique hotel allows guests close access to the city's famed pintxos bars, promenades, and restaurants. The hotel features an inviting rooftop terrace and pool, while guest rooms feature chic, upscale decor, complete with modern amenities such as smart TVs, Nespresso machines, and complimentary WiFi.
Guests can indulge in the property's highly acclaimed, in-house restaurant featuring Basque cuisine that combines fresh local ingredients with international culinary techniques. The rooftop bar offers a curated selection of innovative cocktails, as well as an extensive wine list, making it the perfect spot to unwind.
This hotel's 17 individually-designed rooms are each inspired by a different movie or director that invites guests to explore the world of film. With its location near the city's most important landmarks and various shopping and dining options, this hotel provides an ideal base to discover Basque culture.
The property also houses a 43-seat independent theater that regularly hosts film screenings and events for both guests and locals. The on-site restaurant serves Basque-inspired cuisine with a contemporary twist, while the cozy café and cocktail bar provide inviting spaces to enjoy a beverage.
Sign up for Safara
Want 10% back towards all future hotel bookings?
Sign Up