The 20 Best Hotels in Washington D.C.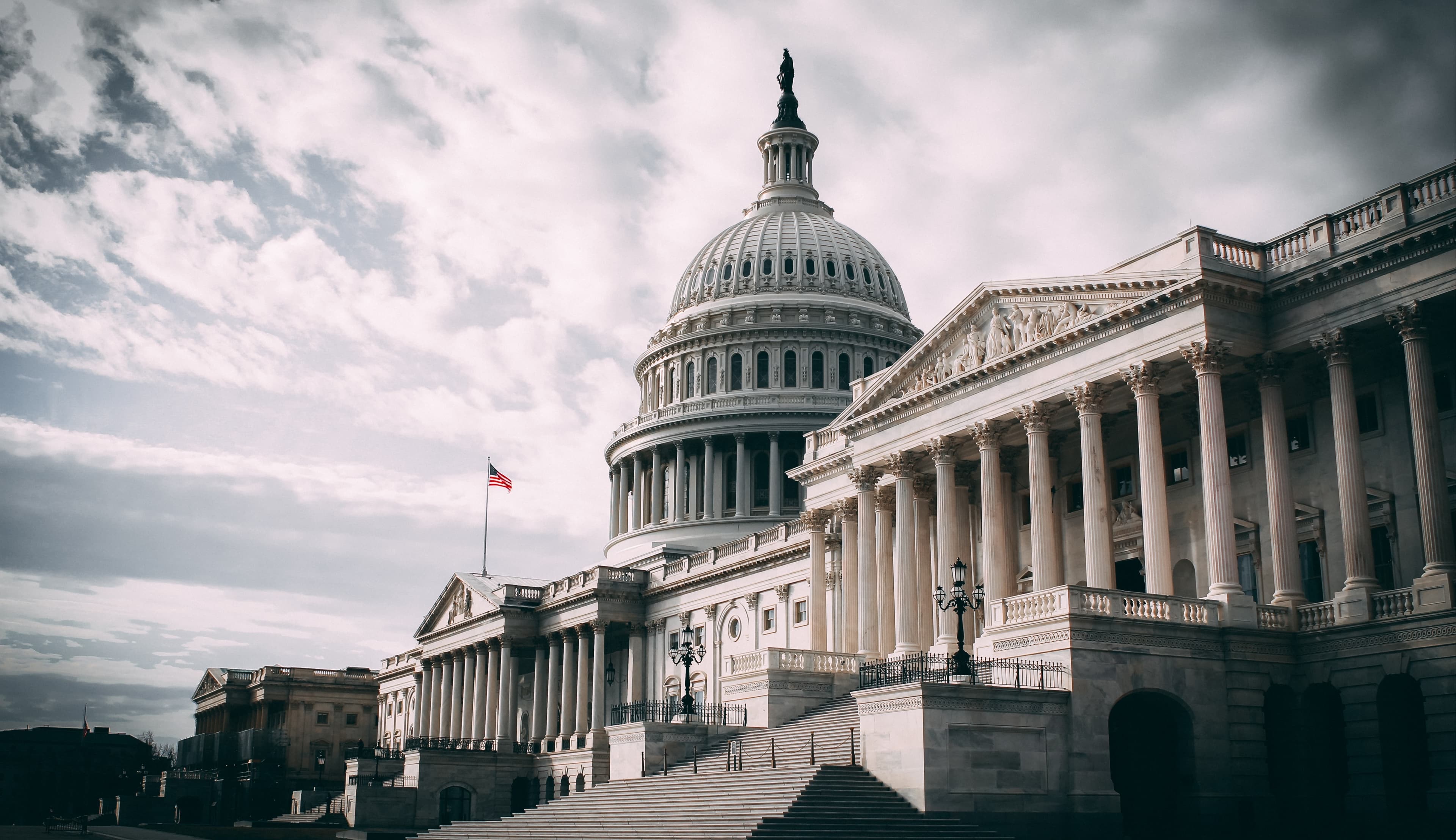 Washington D.C. is a city that is both steeped in history and at the forefront of contemporary culture. With its iconic landmarks, world-class museums, and vibrant arts scene, D.C. has something to offer to every traveler. For those seeking to explore the city beyond the typical tourist spots, we recommend visiting these neighborhoods: Shaw is a historic neighborhood known for its rich African-American heritage, vibrant music scene, and trendy dining options; Logan Circle boasts beautiful Victorian architecture, a thriving arts scene, and a mix of local boutiques and restaurants; Georgetown, one of the city's oldest neighborhoods, is characterized by cobblestone streets, high-end shopping, and the prestigious Georgetown University; Adams Morgan is a culturally diverse area recognized for its vibrant nightlife, international cuisine, and colorful row houses. Each of these areas offers a unique blend of architectural gems, stylish boutiques, and innovative restaurants that reflect the city's dynamic spirit.
Ideally located in the heart of the nation's capital, this property offers easy access to iconic attractions, high-end shopping, and historic landmarks. Designed with sleek architectural elements and sophisticated decor, the hotel's spacious rooms feature floor-to-ceiling windows that highlight the cityscape. Guests can enjoy a fitness center, as well as culinary experiences at the contemporary rooftop bar and on-site restaurant. The hotel also provides an array of meeting and event spaces and is conveniently located close to galleries, theaters, and retail districts.
Situated in the center of Georgetown, this five-star property has a prime location within walking distance of top Washington D.C. attractions, such as the Lincoln Memorial and the Kennedy Center. The hotel offers modern and elegant accommodations, a fitness center, a tranquil spa, and a variety of dining options.
Relaxation and rejuvenation come together within the refined rooms and suites, designed with attention to detail and equipped with luxe amenities. A heated indoor pool also provides a welcome retreat, and the concierge team is ready to assist with personalized recommendations on local attractions, shopping, and dining.
Between the historic charm of Georgetown and the greenery of Glover Park lies this city retreat. This hotel's guest rooms and suites feature plush bedding, modern amenities, and views of the picturesque surroundings. The property is within walking distance of a variety of shops, dining options, and iconic Washington D.C. attractions, such as the National Cathedral, Georgetown University, and M Street.
The hotel features a refined, in-house dining experience that highlights local ingredients and showcases contemporary American cuisine, or for a more casual vibe, a bar and lounge area are available. Additional amenities include a fitness center and well-equipped meeting spaces.
This property offers guests comfort, elegance, and convenience just moments away from iconic D.C. landmarks. The hotel has 897 upscale guest rooms and suites, all curated with modern conveniences, and amenities including a 24-hour fitness center, a serene indoor pool, and versatile event spaces.
Within the hotel, guests can choose from two on-site dining options: a sophisticated American restaurant that offers farm-to-table cuisine and a casual café that serves an extensive selection of sandwiches, salads, and pastries.
Hotel Hive offers contemporary micro-rooms that maximize space and provide guests with a cozy retreat just steps away from famous attractions, such as the National Mall, the White House, and neighborhoods like Georgetown.
The hotel also offers a trendy rooftop bar and pizzeria, where guests can sample handcrafted cocktails and artisan pizza while enjoying the city views. The friendly and knowledgeable staff are happy to assist visitors in planning the perfect D.C. itinerary, with tailored recommendations and expert advice.
Unwind in one of the 191 guest rooms and suites that feature cutting-edge amenities, accessibility to popular attractions, and a rooftop pool. This modern, art-inspired hotel celebrates strong female figures and fosters an environment of inclusion and empowerment.
Embark on a culinary journey at the on-site restaurant, which features a seasonal menu carefully crafted with both international flavors and locally-sourced ingredients. Connect with fellow travelers at the bar and lounge, where creative cocktails, fine wines, and an array of craft beers await. Be sure to also check out the world-class art collection showcased throughout the hotel, with pieces reflecting resilience and strength.
Just steps away from Union Station and the iconic U.S. Capitol, this hotel allows guests to easily explore the city's renowned attractions and cultural scene. As part of the prestigious IHG Hotel group, this property features 139 guest rooms and suites with thoughtful amenities, including complimentary WiFi, luxurious bedding, and curated minibars.
The hotel's restaurant, headed by a James Beard Award-winning chef, offers a contemporary take on traditional French cuisine. This property also has an onsite fitness center, as well as meeting and event spaces.
Located in the capital's West End neighborhood, this hotel offers 220 rooms and suites, each with elegant furnishings and modern amenities. The property is within walking distance of Dupont Circle and the National Mall, making it the perfect base for exploring the city's landmarks.
Guests can dine at the hotel's restaurant, which features a farm-to-table concept that highlights fresh, locally sourced ingredients. The lounge offers a curated selection of fine wines, cocktails, and artisanal tea blends, complete with contemporary jazz music. Additional amenities include an onsite spa providing an array of customized treatments, and a fitness center.
Originally a 19th-century bank, this historic property has been carefully restored to preserve its architectural grandeur while offering a modern experience. Guests can expect elegant rooms and suites, some with private terraces, while the hotel's prime location places it near countless landmarks.
The culinary offerings at this property feature an on-site restaurant that mixes contemporary American fare and locally-sourced ingredients with an emphasis on sustainable and seasonal dishes. The hotel's speakeasy-inspired lounge offers expertly-crafted cocktails, fine wines, and artisanal cheeses. Additional amenities, such as a fitness center and a curated, experiential events calendar are also available.
Steps away from the Georgetown waterfront, this hotel features 55 spacious guest rooms, including 12 suites. Guests staying at the hotel will appreciate the panoramic rooftop lounge, and the serene spa and infinity pool.
During their stay, visitors can indulge in culinary creations at the in-house eatery – a critically-acclaimed restaurant led by a James Beard award-winning chef. The dining experience showcases farm-to-table gourmet New American cuisine, blending regional flavors with seasonal ingredients.
With an enviable location in the center of Washington D.C., this property offers 237 guest rooms and suites that feature contemporary French-inspired design, with amenities like marble bathrooms, L'Occitane bath products, and Nespresso machines. Services include a fitness center, a dedicated Les Clefs d'Or concierge, and pet-friendly accommodations. The hotel's on-site French-American restaurant features locally-sourced ingredients and floor-to-ceiling windows, while the lounge bar serves crafted cocktails.
Located in Washington's Dupont Circle neighborhood, this hotel is steps away from trendy bars, cafés, and eclectic art galleries. The guest rooms and suites offer plush bedding, floor-to-ceiling windows, and modern amenities such as complimentary Wi-Fi, flat-screen TVs, and marble bathrooms. Additional amenities include an on-site fitness and wellness center.
For a distinctive dining experience, visitors can try the hotel's restaurant, showcasing seasonal menus paired with an extensive wine selection, perfect for either a casual breakfast or a romantic dinner. In warmer months, the outdoor terrace offers a serene atmosphere where guests can unwind over handcrafted cocktails.
This iconic hotel features Italian Renaissance architecture, ornate plaster moldings and chandeliers, and a rooftop bar, with 145 rooms, including 21 luxury suites. Experience exceptional service, award-winning fine dining, and elegant event spaces with amenities including a 24-hour fitness center, in-room spa services, complimentary Wi-Fi, and a dedicated concierge team.
A daily newspaper is available, as well as shoeshine services and turndown service upon request. The on-site restaurant provides contemporary American cuisine in a refined atmosphere, while the famous rooftop lounge offers panoramic views of the city.
Strategically located near the White House and National Mall, this historic hotel offers 99 beautiful guest rooms and suites, each designed with modern amenities and classic touches. Guests can check out the on-site dining options, an intimate spa, and a curated art collection featured throughout the property.
The hotel's knowledgeable team is available to make each guest's stay memorable by arranging tailor-made itineraries or recommending one-of-a-kind experiences.
Situated inside a century-old neoclassical church in the Adams Morgan neighborhood, this hotel offers guests exceptional city views from their rooms and suites complete with plush amenities, rain showers, and high-speed Wi-Fi.
The hotel also features dining options that showcase the area's culinary scene, including a floor-to-ceiling glass atrium housing a pan-Asian-inspired seafood restaurant, a globally-influenced rooftop bar, and a cocktail bar offering small plates. A 24-hour fitness center, curated art installations, and a rotating events calendar create an energetic atmosphere, while the hotel's commitment to sustainability and support of local artists and makers underscores its connection to the D.C. community.
Housed in a converted industrial building with a striking brick facade, this five-star hotel is conveniently close to the waterfront, high-end shopping, and world-class dining and features views of the nearby Potomac River from its rooms and suites.
Unwind at the signature spa which offers a range of personalized treatments, stay active at the fitness center, or indulge in fine dining at the on-site restaurant featuring a farm-to-table concept. The hotel also offers versatile and impressive meeting spaces, along with an expert team dedicated to providing impeccable service.
This prestigious 5-star hotel offers unrivaled access to the city's iconic landmarks and revered attractions. Guests will enjoy elegant accommodations, customized butler service, and a range of on-site dining options that feature fine dining, cocktails, and afternoon teas.
The grand and inviting atmosphere of the hotel extends to its function spaces, making it an ideal venue for business events, social gatherings, and weddings. Additionally, guests can use the well-equipped 24-hour fitness center, indulge in rejuvenating treatments at the on-site spa, or explore the city's cultural and culinary scenes with guidance from the concierge team.
Originally designed by Italian architect Luigi Moretti, this property along the Potomac River features a modernist masterpiece accented with sleek furnishings. Offering 336 well-appointed rooms and suites, guests can enjoy amenities such as plush bedding, marble bathrooms, and floor-to-ceiling windows.
The hotel's many amenities include an upscale rooftop bar, a full-service spa, a fitness center, and an indoor pool. Guests can also enjoy a meal at the onsite fine dining restaurant, specializing in Mediterranean and Middle Eastern cuisine.
Located in the Logan Circle neighborhood, this boutique hotel balances historic charm and contemporary design, featuring 178 guest rooms, a fitness center, and a rooftop bar with views of Washington D.C.'s iconic monuments.
The hotel's expertly-curated dining options reflect the distinctive tastes of the nation's capital. Additionally, the hotel is well-equipped to host gatherings of all sizes, featuring 5,000 square feet of meeting and event space.
This 5-star hotel offers a rich history that dates back to 1818 and has hosted numerous dignitaries and U.S. presidents over the years. Key features include a full-service spa, gourmet dining options, and 19 versatile event spaces. Its 335 spacious guest rooms and suites are each designed to blend old-world charm and modern comfort.
Guests can savor French cuisine in the on-site restaurant or enjoy a classic cocktail in the historic bar that has witnessed many a political deal.
Sign up for Safara
Want 10% back towards all future hotel bookings?
Sign Up