A City Guide to Eclectic San Francisco
San Francisco has changed a lot over the last decade. And while we won't get too deep into our opinions on the tech boom or rising rents, it's important to acknowledge that the city has seen a poignant cultural shift. 
From burgeoning startups to Michelin-star eateries, it's an exciting place to be. Home to VC's and a few Safara Insiders, too, it's also a city that sees many of us fly in and out for work. If that's you, make sure to leave some time to play. 
We love the potent NorCal energy, mind-blowing hikes, and consistently impeccable food that makes this one of our favorite cities in California. Read on for some of our go to spots to eat, drink, dance, stay, workout and explore in San Francisco.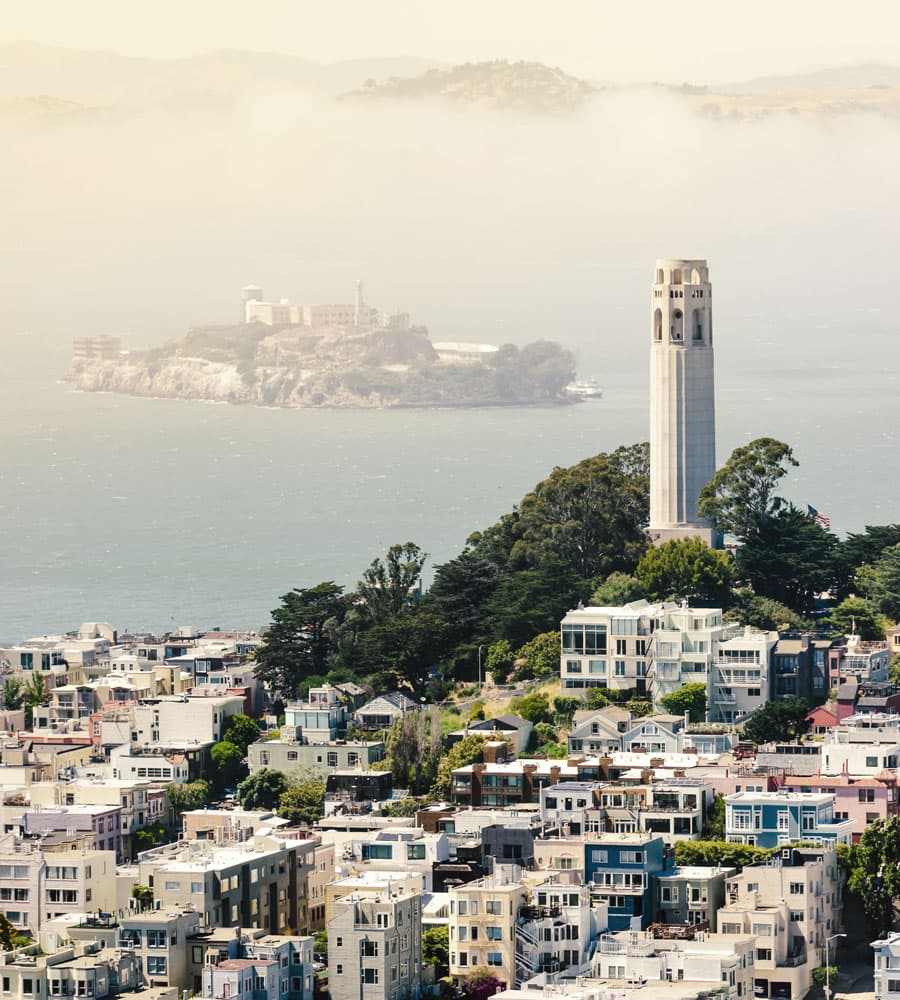 Where to stay in San Francisco
Located between the Tenderloin and Civic Center, this boutique hotel is a bit of a San Francisco stalwart – but it's still pretty cool. Think low-key 1950s motel vibes, with a courtyard pool, a solid record collection, and kitsch interiors that play on San Francisco's arts and musical influences. 
If you are looking for a more upscale experience, check into the St. Regis. We love the luxury that's always guaranteed by this hotel group, and the fact it is next door to the brilliant San Francisco Museum of Modern Art (
SFMOMA
). You can easily stroll to the Yerba Buena Gardens from here, too, for a bit of time-out from the city noise.
In San Francisco's Mid-Market, this hotel is a contemporary design lover's dream. Room interiors are by Kelly Wearstler, bathrooms are filled with Aesop products, there's a Michelin-star chef in the kitchen, and the best part is undoubtedly the panoramic view from the rooftop bar – a great night-cap location.
Where to eat in San Francisco
In the Mission District, this is easily our favorite place for pasta in San Francisco. With a Californian feel and a streamlined menu, co-chefs Ryan Pollnow and Thomas McNaughton (of Flour + Water) are bringing the simplicity that makes Italian dining 
so 
good to San Francisco. Order a plate of pesce crudi, followed by the cacio e pepe – and please invite us along.
San Franciscans will claim the city has the best Mexican food in California (argue your case accordingly, we're leaning towards LA and San Diego). Either way, Taqueria Cancun's burritos are pretty damn good. It's nothing fancy, just consistent, spicy, hole-in-the-wall-style fare – great for lunch, or to follow up a few after-work drinks.
If you haven't been to San Francisco before, this should be your first stop. Founded in 1958, it's third-generation, family-owned, and basically ticks every box for us when it comes to dim sum. Go with a group and order as much of the menu as possible – it's seriously good. And if you've been to San Francisco, chances are you know about this place, and your table is already booked! 
First things first: book a table early. State of Bird Provisions is one of the city's busiest restaurants. Thanks to the quality service, every dinner is transformed into something special. Some of the experimental plates may sound a bit off piste – but we dare you to try them. You won't regret it. 
Where to drink
Fantastic cocktails in an old-school setting – think leather banquets and a wooden bar that holds a lot of stories. The music is as good as the snacks, too. In short, it's one of our favorite spots to grab a drink with an old friend when we're in town.
A Japanese-Peruvian fusion that really works. Head to the rooftop bar, order their innovative take on a Pisco sour, and soak up the atmosphere and view. 
This place has the aperitif culture down. Get a Bloody Mary any time of day, a tin of Ortiz sardines, a baguette and you're all set. The bright interiors are a tonic for those foggy San Francisco days. 
Where to dance 
We love this Mission establishment because it has something for everyone – latin music, 80s, pop… They do it all. Always fun, and open until 2am.
In SoMa, this weekday bar turns into an underground dance fest come the weekend. You'll find acrobats, DJs, dancing, record release parties. A good time, even if you don't know the artist playing.
Where to work
You might have seen Verve on our Los Angeles list, and their San Francisco location is just as good. You'll find large tables, free wifi and couches. Plus, their coffee is some of the best around. They have outstanding pastries and some healthy California snacks to keep you going.
We love this well-lit lobby for some peace and quiet while we work. The space is decked out in modern furnishings and you'll always find a spot. 
This laid-back coffee shop in Russian Hill make their own almond milk (you're in San Francisco, remember?) and has great wifi. It's airy, minimalist and the beans are good. Try the Kaffe Tonic – a fizzy espresso shouldn't work, but somehow it does.
Where to get coffee
This coffee shop in Hayes Valley has somehow remained humble amid the cavalier San Francisco coffee scene. They make their scones every morning (which are amazing) and usually have homemade pie, too. 
Are you a coffee nerd? Do you know a coffee nerd? Sightglass is the one true place for coffee aficionados. Even the fussiest of friends will leave impressed. 
Where to get your hit of culture
Nothing new here – everyone has heard of de Young. The fantastic exhibition schedule is second-to-none. Located in 
Golden Gate Park
, so team your art fix with a nature stroll.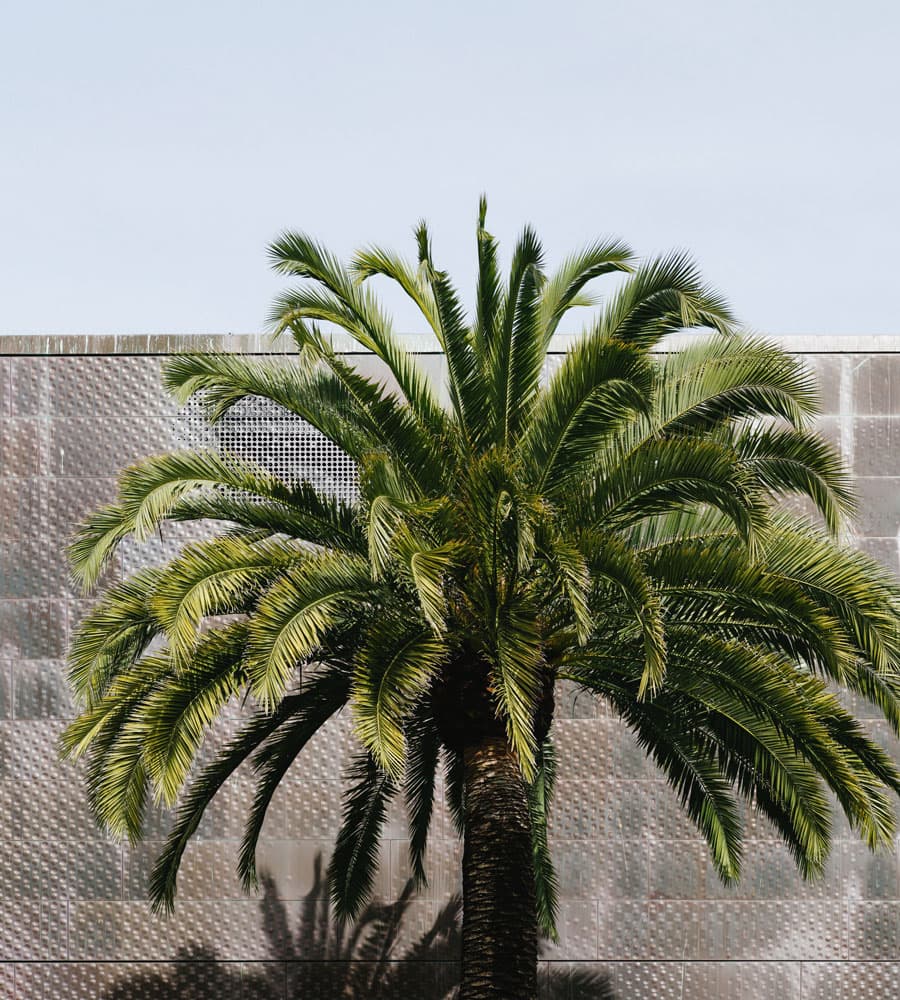 YBCA serves a mix of exhibits ranging from film to performance to fine art. Largely community based, this is the place to find out about what's up-and coming in San Francisco. And enjoy the calm of the green space. 
This route spans from Baker Beach to the Golden Gate as part of the California Coastal trail, which stretches across the state. It's a relaxed two to three-mile walk, and you get a nice view of the bridge.
Where to shop in San Francisco
If you love Unionmade and wish they sold women's clothing, this is the answer. Think cool shirt dresses, leather bags and brogues – plus a small curation of homewares and vintage Levis. 
It's worth making an appointment to visit this showroom in Outer Sunset. Owned by a few artists, you will find gorgeous, reclaimed furniture and high-design surfboards – and it's really cook to see them in the workshop setup. 
With its minimal design and dream collection of womenswear, Le Point is a place to go have fun trying everything on. Started by a stylist, she stocks labels like Staud, Mr. Larkin, and Tibi. 
Where to work out in San Francisco
There are tones of hikes in and around San Francisco. Of course, Point Reyes for a day or two is ideal, but if you don't have time, there are plenty of other trails close by. Head to Twin Peaks, Mount Davidson or Angel Island State Park for an outdoor sweat.
After all the walking, treat yourself to a massage at International Orange. Inspired by Japanese minimalism (it's gorgeous), the space absolutely feels like an escape. The spa is the dreamiest place to unwind.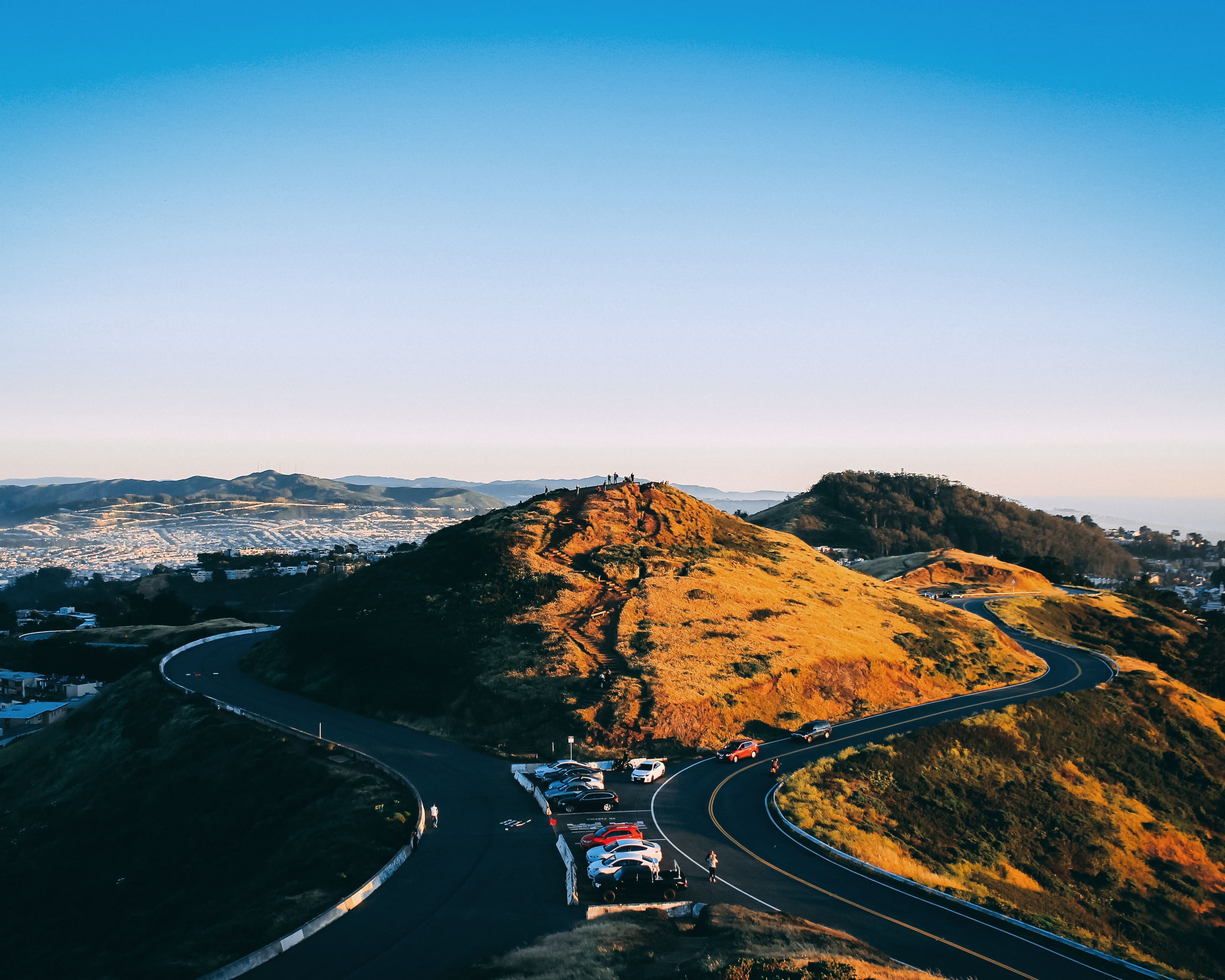 Sign up for Safara
Want 10% back towards all future hotel bookings?
Sign Up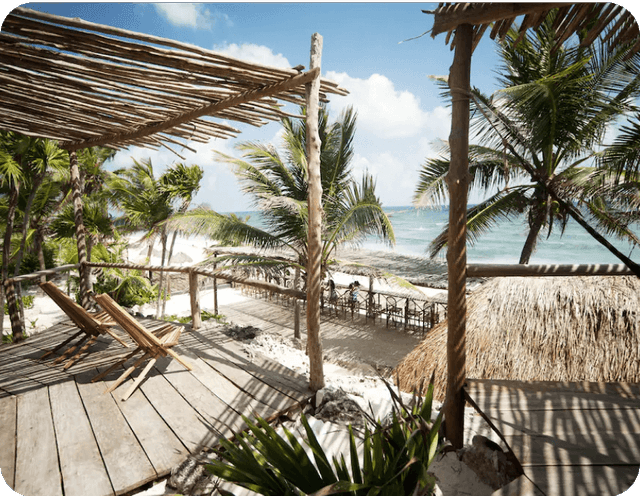 0