The 5 Best Hotels in Santa Barbara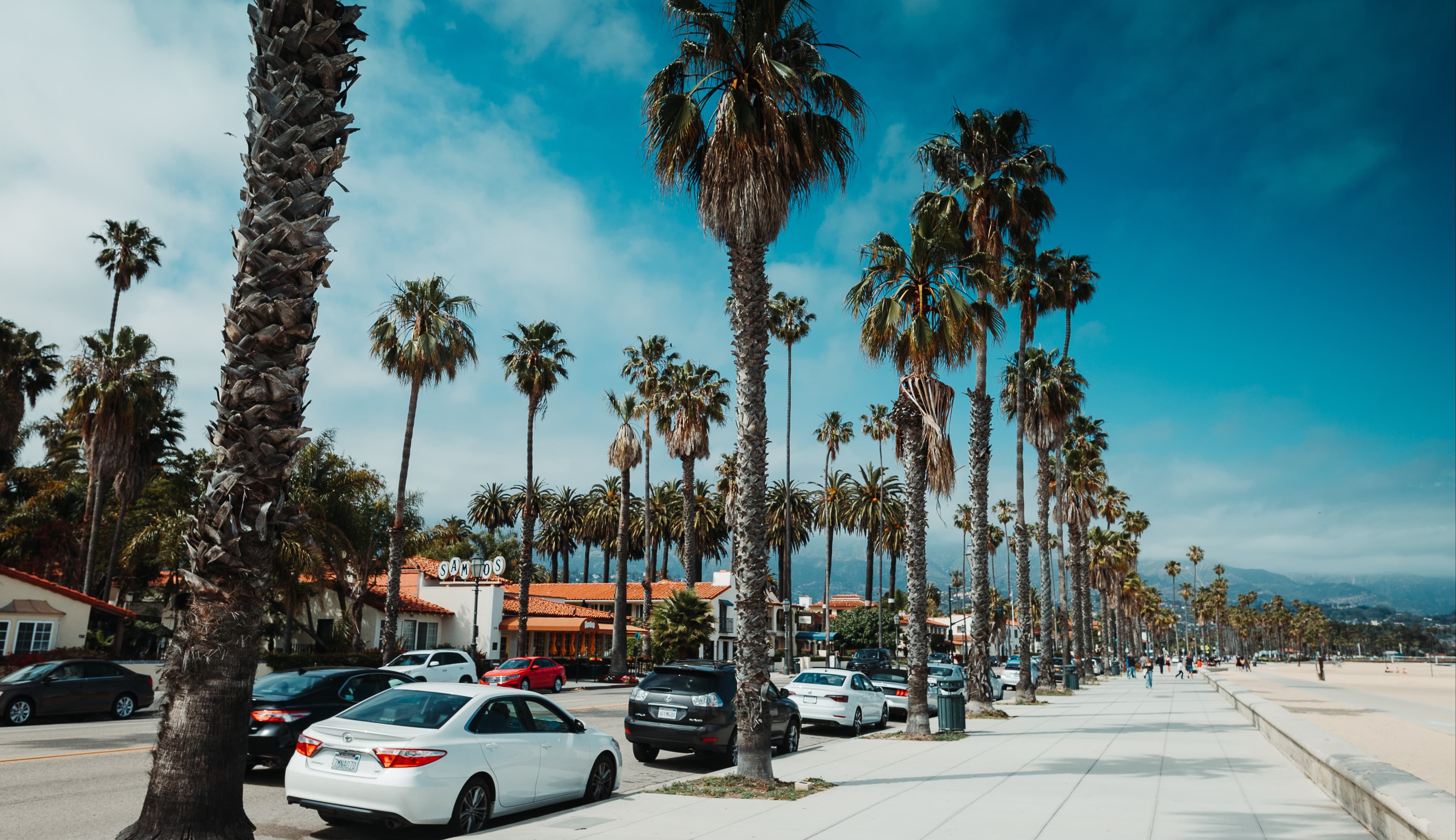 Santa Barbara is a charming coastal town known for its beautiful beaches, Spanish-inspired architecture, and idyllic Mediterranean climate. With its vibrant downtown as well as the beautiful Santa Barbara Mission and nearby wine country, Santa Barbara offers a perfect blend of natural beauty, cultural attractions, and a relaxed coastal lifestyle.
Four neighborhoods worth checking out include the Funk Zone, home to local breweries and hip galleries; the Riviera, with its sweeping views and opulent homes; Montecito, a secluded area with celebrity residents and stunning gardens; and the downtown, filled with charming shops and restaurants that showcase the region's farm-to-table cuisine.
With 92 bungalow-style accommodations, this property offers a full spa, a fitness center, and a heated outdoor pool. Guests will enjoy the privacy and tranquility of lush gardens and expansive ocean views while being just minutes away from downtown Santa Barbara's attractions.
The hotel's restaurant presents a farm-to-table menu incorporating fresh, locally-sourced ingredients, enhanced by panoramic views of the coast. After a day of exploring the nearby beaches, wineries, and boutiques or relaxing within the peaceful grounds of the property, guests can unwind by the fire pit with a glass of local wine or a hand-crafted cocktail.
Combining Spanish colonial architecture with modern comforts, this property offers direct access to Butterfly Beach, a spa, tennis courts, two heated pools, and a fitness center. Dining options offer a mix of casual and upscale offerings, including a Michelin-starred restaurant that showcases Californian cuisine with locally-sourced ingredients.
When it comes to accommodations, guests can choose from a variety of distinct room types, including garden bungalows, oceanfront suites, and luxurious casitas, all with handcrafted furnishings, high-quality linens, and deluxe amenities. Guests can also explore the landscaped grounds, explore nearby wineries, or take part in water sports and outdoor activities in the surrounding area.
Steps away from the beach, visitors can enjoy this hotel's Moorish-inspired design, gardens, and rooftop pool with views of the Pacific Ocean and the Santa Ynez Mountains, along with 121 spacious rooms and suites, all featuring private balconies.
Featuring three on-site dining options, guests can try a variety of culinary experiences, ranging from farm-to-table California cuisine to Mediterranean-inspired dishes. The hotel houses a Moroccan-inspired spa and the central location of the property offers easy access to local attractions such as shopping, galleries, and wine tasting.
Conveniently located with access to both the city's downtown and coastline, this hotel offers 97 rooms and suites. The property prides itself on its hospitality and thoughtful amenities, including complimentary bike rentals to explore the surrounding area.
The hotel's on-site restaurant showcases the region's fresh produce and coastal flavors, creating a dining experience that highlights elevated local heritage. As an additional perk, the hotel hosts a daily evening wine hour in the airy lobby.
Rosewood Miramar Beach offers guest rooms, suites, and bungalows with ocean, garden, or pool views. Guests can enjoy amenities like the al-fresco pool, private lounge cabanas, fitness center, and a rejuvenating spa.
The property houses several on-site dining options ranging from fresh seafood to handcrafted cocktails. Guests can explore the local flavors of Santa Barbara further by visiting the nearby wineries, breweries, and artisanal shops.
Sign up for Safara
Want 10% back towards all future hotel bookings?
Sign Up