The 5 Best Hotels in Cairo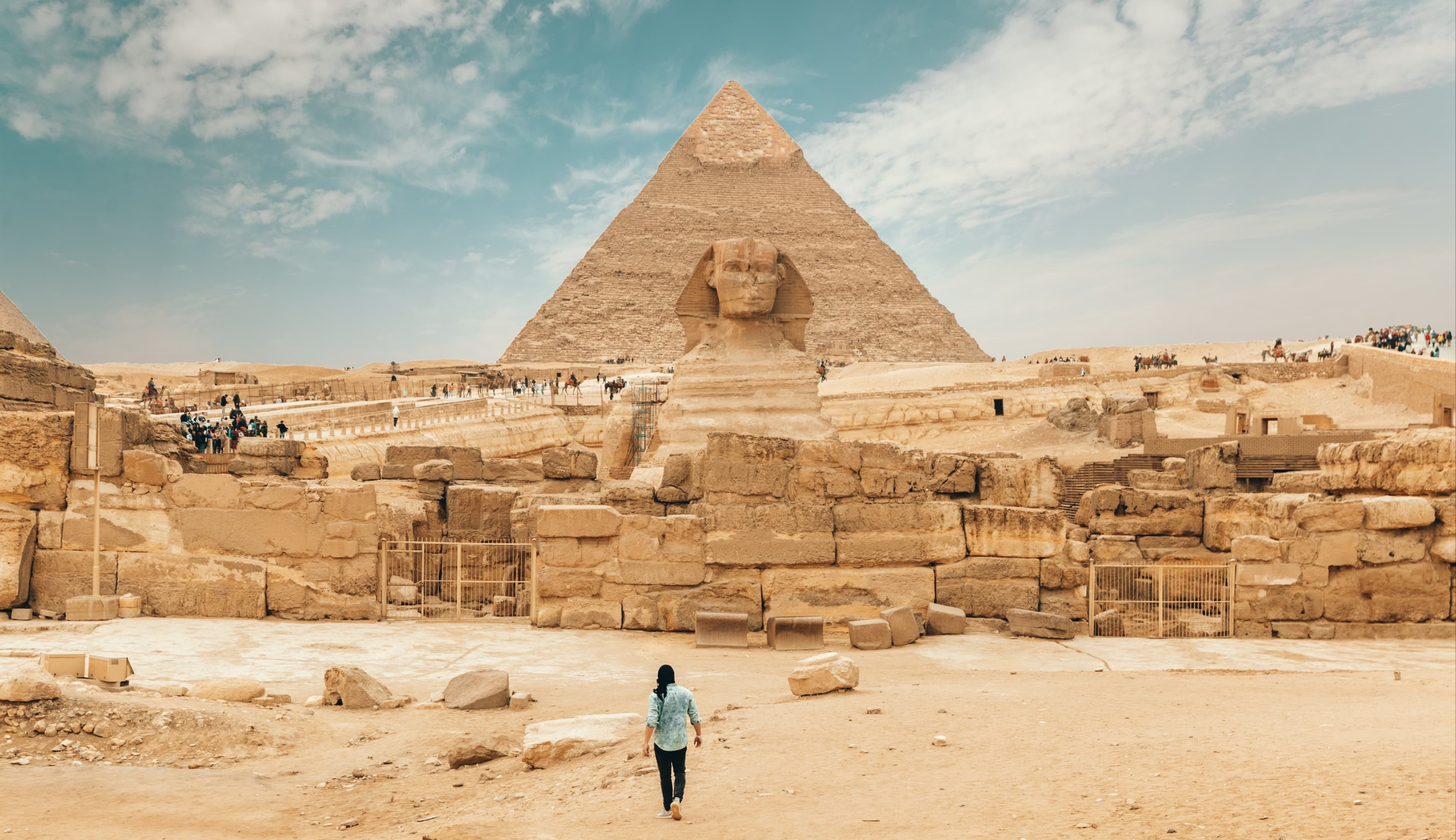 Cairo, the capital of Egypt, is a dynamic destination that offers history, culture, and cuisine. For those who want to explore the city's most exciting neighborhoods, they should check out the vibrant Zamalek district, the bustling Downtown area, the up-and-coming Maadi neighborhood, and the historic Islamic Cairo neighborhood. These neighborhoods offer a range of experiences, from trendy bars and restaurants to iconic landmarks and cultural attractions. Cairo is also known for its delicious cuisine, including its famous falafel, koshari, and traditional Egyptian sweets.
Towering above the Nile River, this five-star property provides a prime location in the heart of Cairo between the Pyramids and the ancient Citadel. Inside, you'll find 366 spacious rooms and suites featuring luxe linens and panoramic views.
Embark on a culinary journey at six distinct on-site restaurants, with each space offering a unique experience and global cuisines to suit every palate. Pamper yourself at the hotel's renowned spa, move at your own pace in the fitness center, or take a swim in any of the three temperature-controlled swimming pools. For travelers seeking the rich cultural history of Cairo, the property is conveniently located close to key attractions.
Located on the banks of the Nile River, this 5-star hotel provides 433 contemporary rooms and suites, each with views of the surrounding cityscape and the Nile. The hotel presents several dining options, including a French gourmet restaurant and a Mediterranean-inspired eatery. Guests can also unwind at the chic rooftop bar that features panoramic city and river views.
The hotel offers an array of facilities, including state-of-the-art conference and meeting rooms, and its knowledgeable staff can arrange tailored events and meetings. Guests can also take advantage of the on-site spa, complete with an outdoor infinity pool, a full range of beauty treatments, and a well-equipped fitness center.
This five-star boutique hotel provides guests with a prime location within the city's commercial and entertainment district. In addition to its beautiful accommodations, guests can also indulge in a culinary experience at the on-site restaurant, which specializes in contemporary Italian and Mediterranean fare.
Each of the hotel's spacious guest rooms and suites features modern amenities, plush furnishings, and floor-to-ceiling windows. The fitness center and spa facilities provide the opportunity to stay active and rejuvenate the senses, while the rooftop terrace offers panoramic views of the cityscape.
Between the Nile River and Tahrir Square, this 5-star property has 331 guest rooms and suites with amenities such as an outdoor pool, a fully-equipped fitness center, and an indulgent spa. The hotel's dining options range from Italian and Japanese cuisine to a tea lounge and a rooftop bar overlooking the city. The hotel also provides a venue for conferences and events and a convenient location near local landmarks.
The courteous and attentive staff ensure that all visitors feel well taken care of during their stay, offering tailored packages and unique experiences, such as romantic getaways, cultural excursions, and personalized shopping assistance.
Immersed in the city center, this five-star property offers guests views of the Nile and a direct vicinity to the city's most iconic attractions. Its 366 rooms and suites each feature modern amenities, allowing guests to relax while embracing the rich culture and history of their surroundings.
Indulge in gourmet dining experiences at any one of the on-site restaurants, events in the ballroom, and Nile views from their terrace. Other curated amenities include a 24-hour butler service, a state-of-the-art spa and fitness center, as well as an outdoor pool.
Sign up for Safara
Want 10% back towards all future hotel bookings?
Sign Up