The 6 Best Hotels in Corfu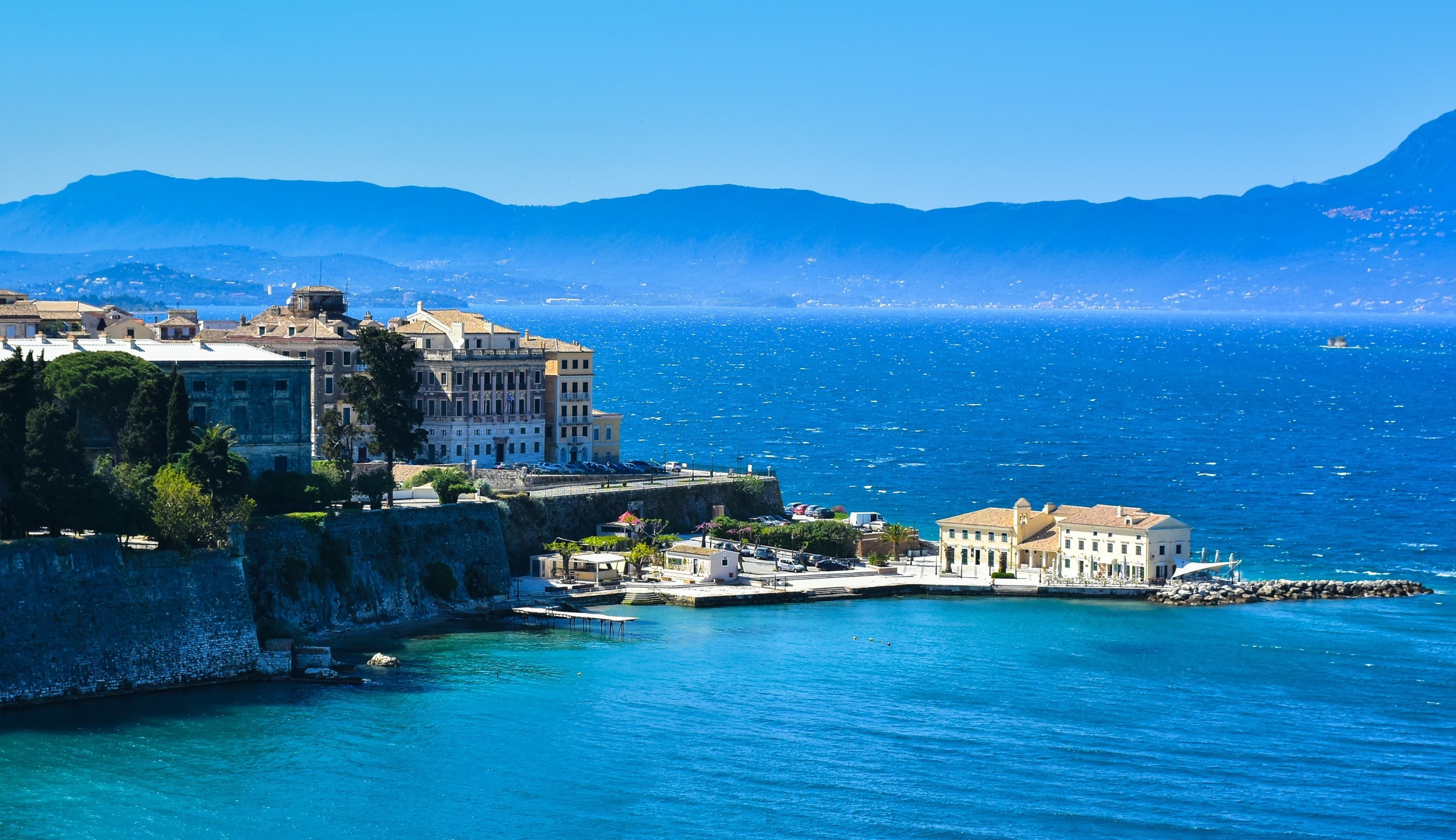 Corfu is a beautiful Greek island in the Ionian Sea known for its turquoise waters, rugged coastline, and charming villages. There are several areas of the island worth visiting: the neighborhood of Paleokastritsa offers secluded beaches; the historic neighborhood of Corfu Town features Venetian architecture and a popular market; and the upscale neighborhoods of Kontokali and Gouvia are home to high-end shopping, fine dining, and luxury hotels.
Situated along the coastline of Corfu Island, this all-inclusive resort has a prime beachfront location that offers guests views of the Ionian Sea and easy access to a variety of water sports and leisure activities. The property is home to an assortment of elegant room configurations in addition to multiple swimming pools, a fully-equipped fitness center, tennis courts, and a spa.
Guests can enjoy a wide range of cuisines at the resort's multiple dining venues, ranging from international dishes to authentic Greek food prepared by expert chefs. The property's all-inclusive package also offers a wide selection of drinks and cocktails at several bars scattered around the property.
Combining palatial architecture with an ideal beachfront location, guests can enjoy rooms and suites that feature plush furnishings, stylish decor, and modern amenities - many of which offer panoramic sea views. The property is also home to a spa, a pool, and a supervised children's program.
The hotel's gourmet dining options ranges from Mediterranean fare to international cuisine. Its proximity to Corfu Town, local attractions, and beaches makes this property an ideal base for exploring the island's rich history and landscape.
Nestled in the lush greenery of Corfu's Kommeno Peninsula, this contemporary resort houses 72 rooms, suites, and villas with private balconies and modern amenities. Guests are treated to views of the Ionian Sea in addition to a secluded beach and freshwater pool, a spa, and a fitness center.
The property's two restaurants specialize in Mediterranean and international cuisines prepared with locally-sourced ingredients, and the poolside bar serves cocktails and light fare. The resort also offers a range of tailor-made excursions promising an authentic taste of Corfu.
This all-inclusive resort promises exceptional service in contemporary and elegant surroundings. The property houses 403 rooms, suites, and villas, all offering views and modern amenities, in addition to top-class leisure facilities and fine dining options.
Guests can enjoy ten restaurants on-site, each serving unique and authentic dishes ranging from traditional Greek to Asian and Italian, curated by Michelin-starred chefs. The property is also home to a full-service spa, six outdoor pools, elegant bars, and multiple day and night activities.
Offering beautiful accommodations and exceptional service, this adults-only resort has a rich history and contemporary charm. A former royal retreat, the property has a timeless elegance enhanced by modern comforts and amenities. Guests can unwind in the sea-facing rooms, suites, or exclusive waterfront villas, complete with private pools and views of the Ionian Sea.
The property features pristine private beaches and lush landscaped gardens, in addition to an infinity-edged swimming pool, a fully-equipped fitness center, and a spa. The two gourmet dining options on-site specialize in Mediterranean and international cuisine and often feature live musicians or DJs. The resort's Oinomelo Bar also offers a wide selection of fine wines and curated cocktails.
Housing 70 suites and villas all featuring private pools or whirlpools, this on-site amenities at this adults-only luxury resort include a private beach, two dining options serving local and international cuisine, a spa, and a wide range of personalized services. The resort's prime location provides easy access to the island, from the charming cobblestone streets of Corfu town to the nearby golden beaches.
Sign up for Safara
Want 10% back towards all future hotel bookings?
Sign Up