The 3 Best Hotels in Fort Lauderdale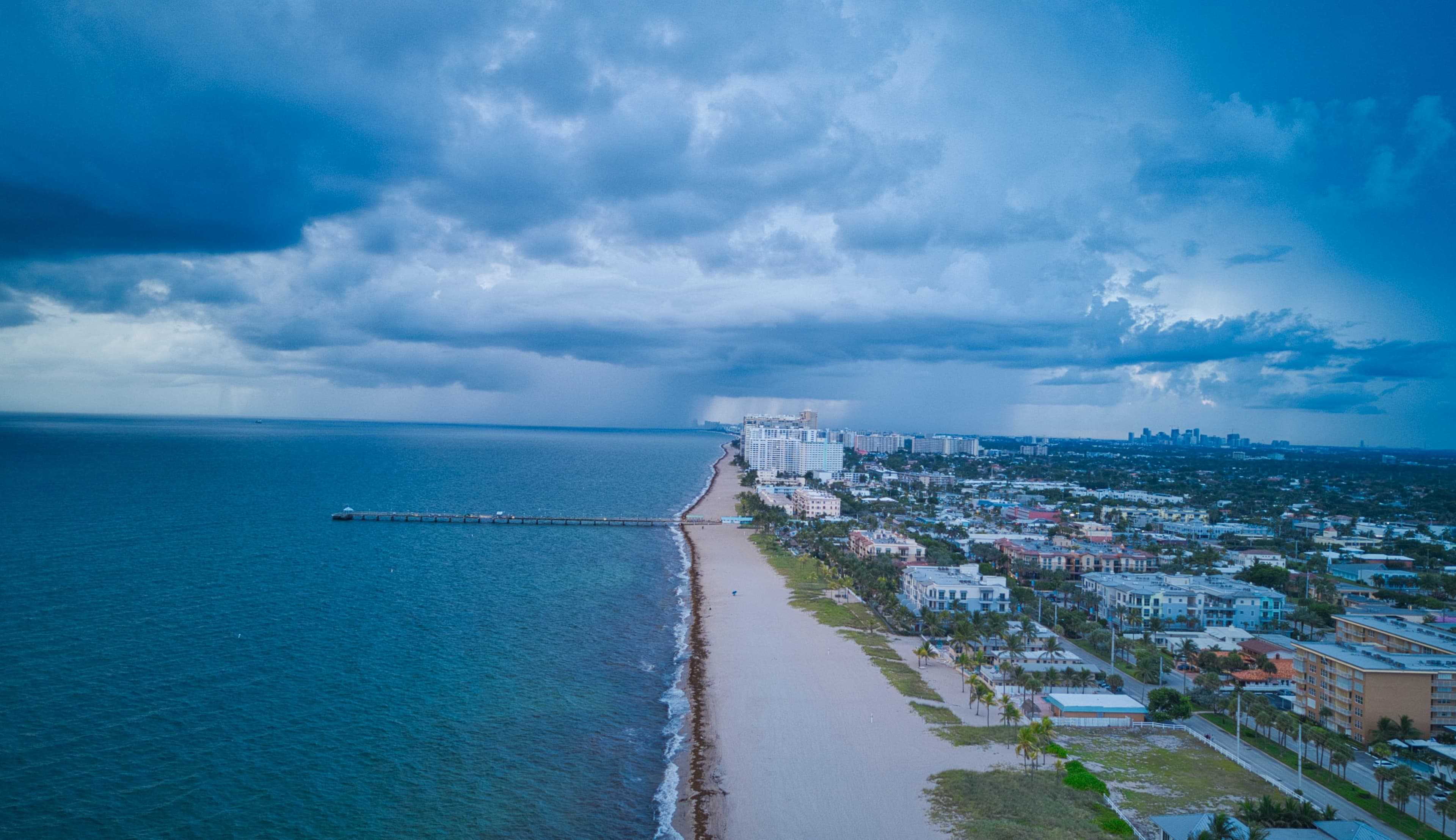 Fort Lauderdale is a city that balances cosmopolitan style with beachy charm. The city is home to a thriving art scene, trendy boutiques, and a growing culinary landscape. Four neighborhoods that are perfect for the getting to know the city are: Las Olas Boulevard, a vibrant hub of upscale shopping, dining, and entertainment; FAT Village, showcasing galleries and creative spaces; Sailboat Bend, offering a charming residential area with historic homes and a strong sense of community; and Flagler Village, a trendy neighborhood known for its breweries, hip eateries, and contemporary living spaces.
Designed by a renowned international team of architects, this property offers 45 stories of ocean and inter-coastal views paired with world-class amenities, exclusive access to a private beach club, a spa, and two signature restaurants with Michelin-starred chefs.
Accommodations at this hotel feature guest rooms, suites, and private residences with floor-to-ceiling windows, luxury bedding, and modern technology. Guests can also enjoy a variety of curated experiences, from spa treatments and fitness classes to exclusive dining and cultural offerings.
The Pillars Hotel & Club is a boutique hideaway offering 18 uniquely-designed guest rooms and suites. Facilities at this hotel include a private dock for yachts, a heated outdoor pool, and direct access to the nearby sandy beach.
The hotel's members-only restaurant features a menu combining fresh local ingredients with inventive techniques, showcasing contemporary American dishes with international flair. Guests can also unwind with handcrafted cocktails at the terrace or cozy gazebo.
Combining ocean views with timeless sophistication, the hotel offers 192 guest rooms and suites, each outfitted with a private balcony, marble bathrooms, and luxe amenities. The hotel also provides exclusive access to a private beach, an infinity pool, and a spa.
The hotel's dining options include a contemporary American restaurant showcasing locally-sourced seasonal ingredients and panoramas of the Atlantic Ocean, and an upscale Japanese dining destination offering freshly rolled sushi and craft cocktails. The property also has a wine bar providing vintages from around the world.
Sign up for Safara
Want 10% back towards all future hotel bookings?
Sign Up