The 5 Best Hotels in Palm Beach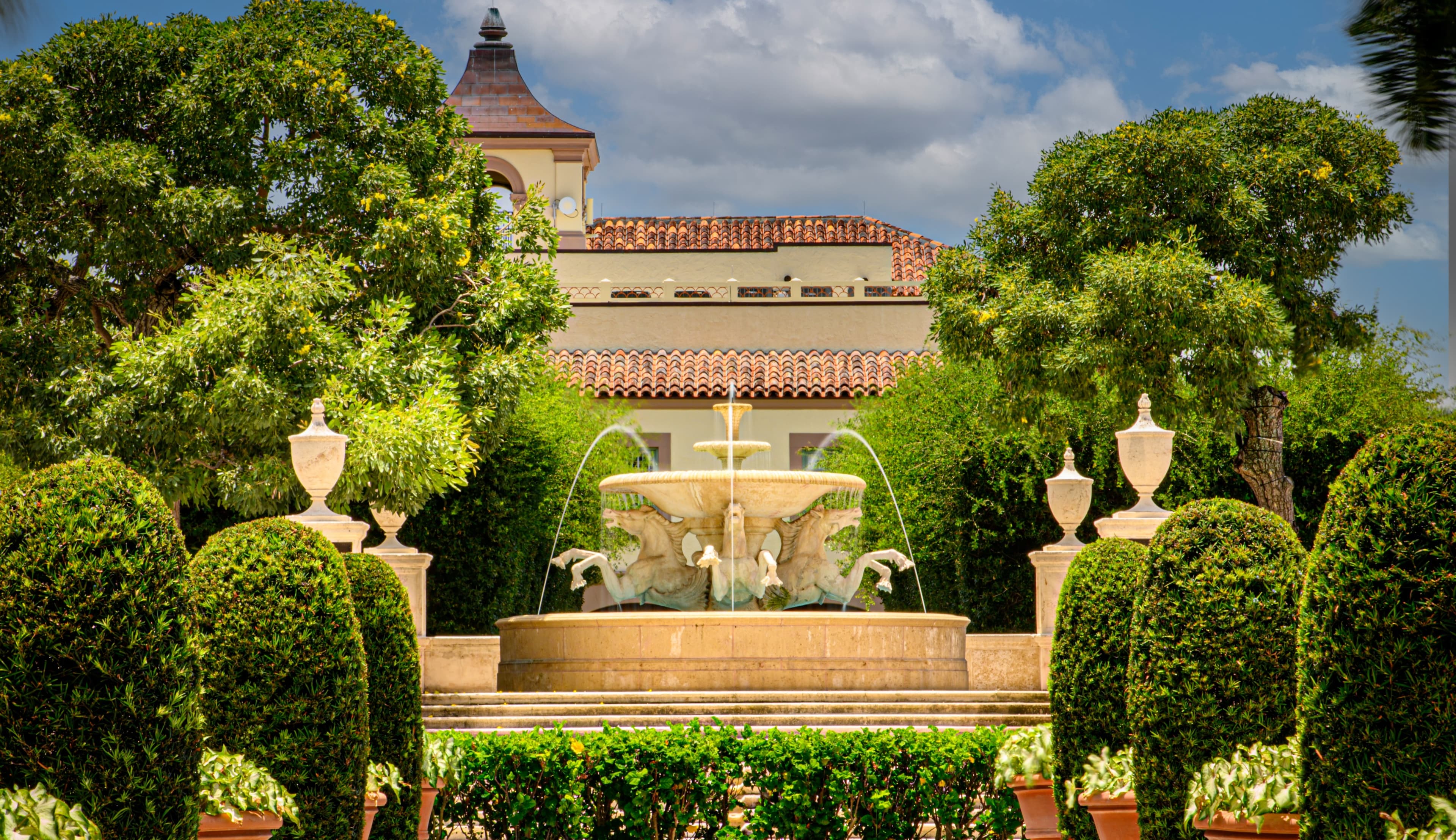 Palm Beach, Florida, is an upscale town known for its immaculate sandy beaches, high-end shopping, and grand estates. With its opulent hotels, top-tier restaurants, cultural institutions like the Norton Museum of Art, and the beauty of its palm-lined streets, Palm Beach has a sense of timeless luxury and tropical charm. During a visit to Palm Beach, we recommend these neighborhoods: South Ocean Boulevard is a luxurious stretch known for its high-end real estate, beautiful beaches, and proximity to the world-class dining and shopping of Worth Avenue; the North End is noted for its sophistication and exclusivity and is characterized by grand estates, manicured landscapes, and private beach access; El Cid is a historic district in West Palm Beach known for its Mediterranean and Mission-style homes, waterfront views, and vibrant arts scene; and West Palm Beach is a trendy area with boutiques, galleries, entertainment venues, and restaurants, alongside the revitalized warehouse district of the Grandview Public Market.
This five-star resort in Palm Beach offers luxe interiors, ocean views, and private terraces with multiple dining options that cater to a variety of culinary preferences, from gourmet seafood to al fresco Italian cuisine. Additional amenities include two swimming pools, charming pool cabanas, and direct access to a private beach, as well as a full-service spa.
The resort also offers activities including a tennis program, water sports, and complimentary fitness classes. For families traveling with children, the property features a kids' club with scheduled activities and attentive care. Nearby, guests can find world-class golf courses, shopping destinations, and cultural attractions.
Enjoy direct access to the beach, dine on coastal cuisine at the on-site restaurant, or unwind at the in-house spa with this historic property. White Elephant Palm Beach offers 32 guest rooms and suites, each designed to embody classic Palm Beach style while offering modern amenities and sophisticated service.
The property combines restored architecture with state-of-the-art technology and impeccable service. It also has a courtyard featuring a pool with chaise lounges and shaded cabanas.
With its distinct Mediterranean architecture, lush courtyards, and immaculate décor, the Brazilian Court Hotel offers 80 guest rooms and suites, each designed with attention to detail and furnished with plush bedding, luxe fabrics, and modern amenities.
The on-site French-American restaurant features cuisine crafted with locally-sourced ingredients and paired with a collection of international wines. The hotel also features a full-service salon and spa providing tailored treatments. The property's prime location offers easy access to designer shopping, art galleries, and recreational activities such as golf and tennis.
Situated near pristine beaches, upscale shopping, and gourmet dining options, this property features beautiful rooms and suites, as well as a pool area to unwind in. Guests can enjoy live entertainment, dine at on-site restaurants, and participate in a variety of activities.
The hotel's design, inspired by British Colonial architecture, features hand-painted ceilings and custom-designed furnishings with modern conveniences. Entertainment options include nightly performances in the hotel's living room accompanied by signature cocktails.
This palatial property offers 538 rooms with world-class amenities, including private beach access, five oceanfront pools, two championship golf courses, a spa facility, and a fitness center.
The hotel's on-site dining options range from traditional Italian fare to fresh seafood specialties, all served in settings that blend classic and contemporary design. A variety of additional social and recreational activities are also available to travelers.
Sign up for Safara
Want up to 10% back towards all future hotel bookings?
Sign Up