The 4 Best Hotels in Fort Worth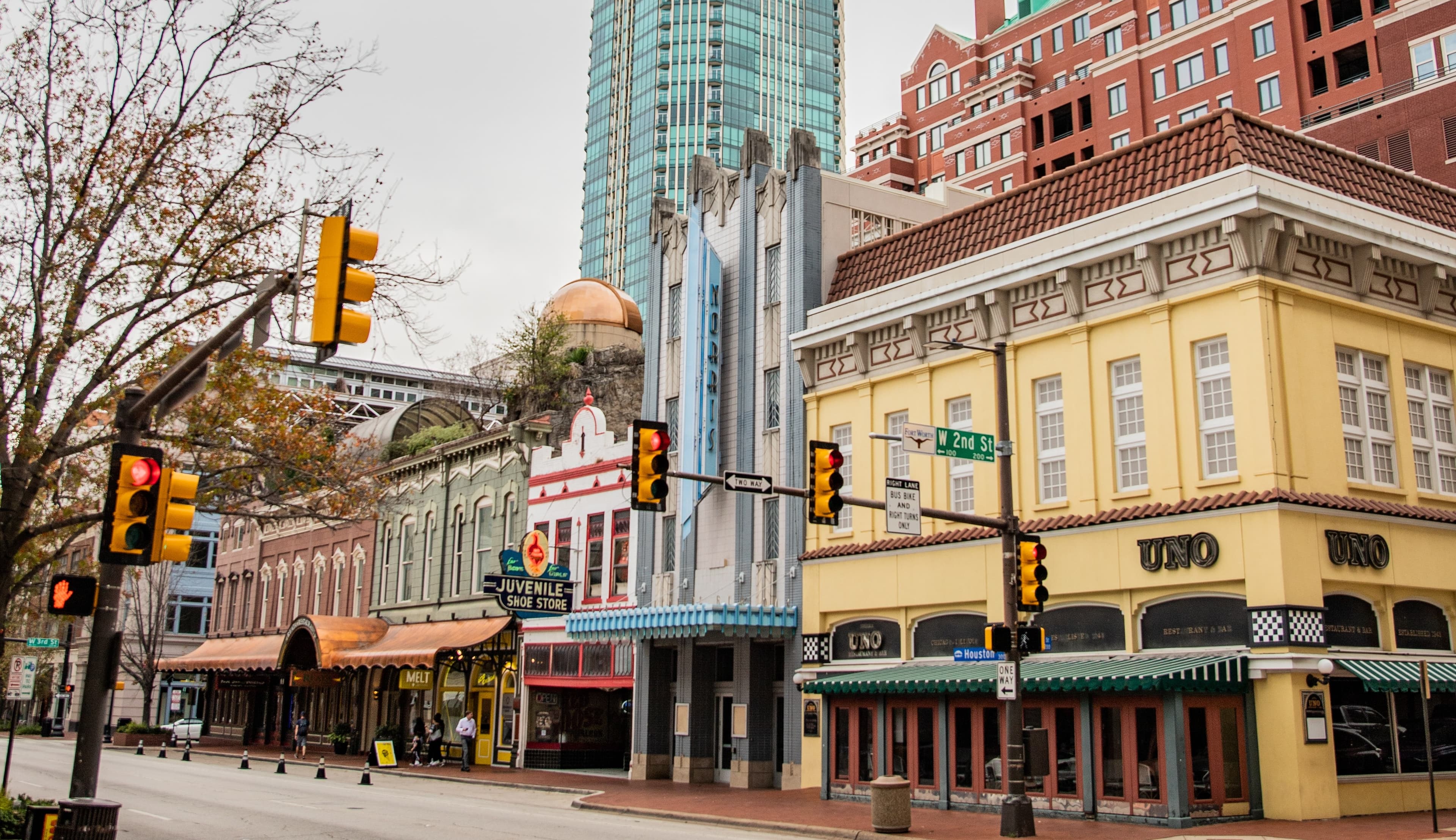 Located in North Texas, Fort Worth is a city that embraces its cowboy culture and artistic spirit. The city is big on Western heritage, showcasing its roots with pride through the historic Stockyards, rodeos, and the famed Fort Worth Herd cattle drive. At the same time, it's a modern city that surprises with its vibrant arts scene, offering world-class museums, diverse cuisine, beautiful gardens, a lively downtown, and a thriving music scene.
Nestled in the heart of downtown Fort Worth, this luxury hotel houses 614 guest rooms and suites, a full-service spa, a heated outdoor pool, and a well-equipped fitness center. Within walking distance of major attractions such as Sundance Square and Bass Performance Hall, the hotel makes exploring the city's rich culture, dining, and shopping easy and convenient.
On-site, guests are invited to enjoy the hotel's signature steakhouse, Texas-inspired café, or lively whiskey and wine bar. The property is also home to 68,000 square feet of flexible meeting and event space, making it an ideal choice for hosting gatherings, from intimate meetings to larger celebrations.
Located in the prestigious Turtle Creek neighborhood, this luxury retreat blends elegance, Mediterranean-inspired architecture, and lush manicured grounds. The five-star property houses 143 spacious rooms and suites, each complete with modern amenities, sophisticated décor, and private balconies offering city or garden views.
The hotel is home to an award-winning restaurant, which serves contemporary American cuisine, as well as an outdoor swimming pool, a well-equipped fitness center, and a massage studio. An impressive collection of contemporary artwork can also be enjoyed in common spaces throughout the property.
Steeped in history and featuring beautifully restored interiors, this turn-of-the-century mansion is one of the city's most well-regarded properties in Fort Worth. With its warm Texan hospitality, modern amenities, and close proximity to world-class museums, fine dining, shopping, and entertainment, this hotel makes an ideal base.
Each of the hotel's one-of-a-kind guest rooms has been thoughtfully designed with timeless architectural features, plush bedding, modern bathrooms, and downtown views. Guests are invited to enjoy the on-site award-winning restaurant, spa, and gardens.
Offering views of the city, this property in the heart of downtown Dallas is home to 219 spacious guest rooms and suites designed with sleek, modern furnishings and floor-to-ceiling windows. The two-acre rooftop oasis, complete with an infinity pool, private cabanas, and a poolside bar, serves as the perfect spot to unwind and take in panoramic views of the skyline. The hotel is also equipped with elegant meeting and event spaces, as well as a modern fitness center available 24/7.
Guests can enjoy the on-site, award-winning Pan-Asian eatery, as well as the dining options and social club on the ground floor featuring an innovative menu, live entertainment, and a sophisticated ambiance.
Sign up for Safara
Want 10% back towards all future hotel bookings?
Sign Up