The 8 Best Hotels in Houston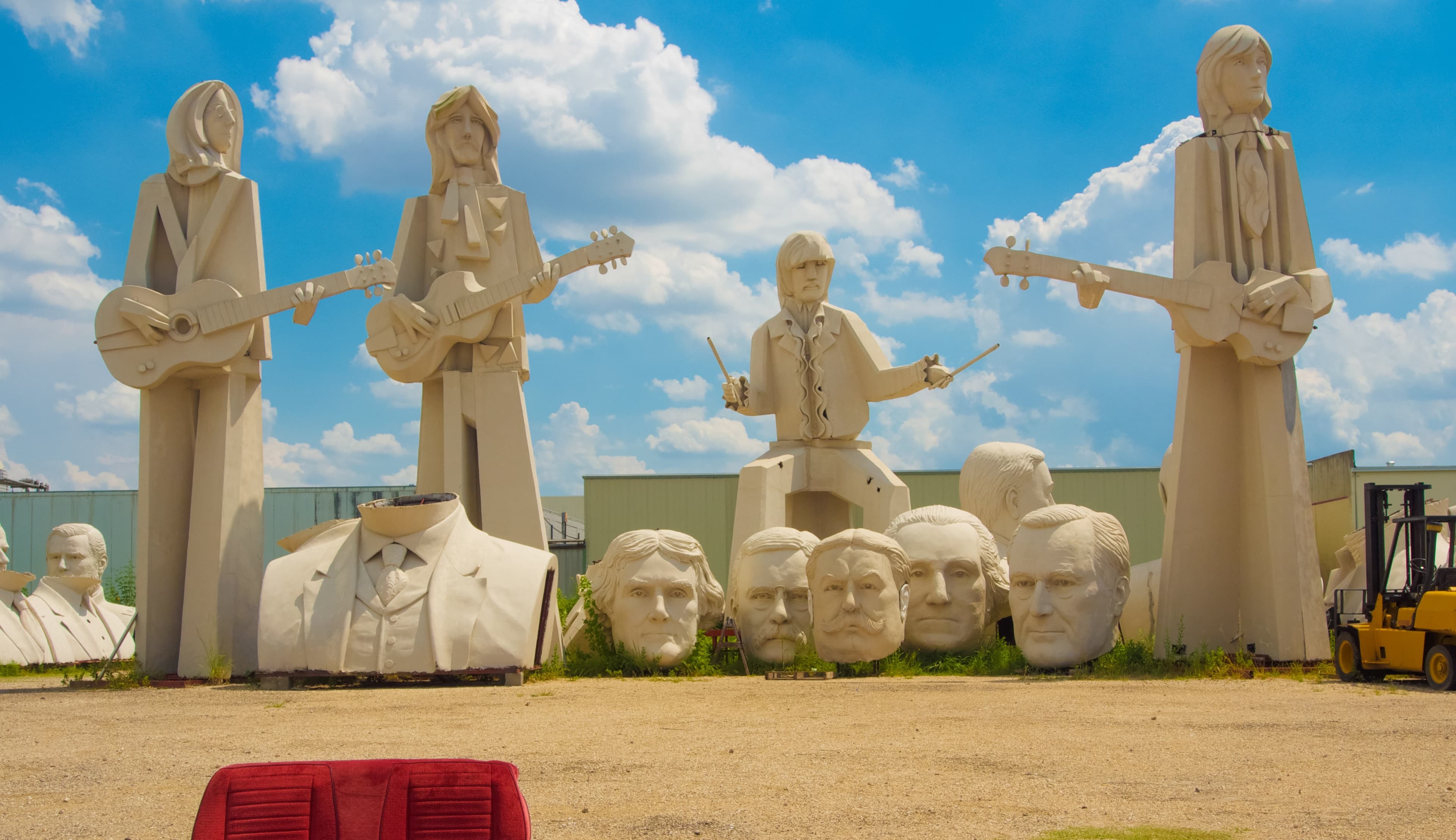 Houston, Texas, is known for its diverse culture, thriving arts scene, and status as a global leader in healthcare and space exploration. With its mix of world-class dining, professional sports teams, the impressive Museum District, and the iconic Space Center, Houston offers a rich tapestry of experiences amidst a Southern charm. To experience the best of Houston, we recommend checking out these neighborhoods: Montrose is a diverse and eccentric neighborhood known for its vibrant arts scene, historic architecture, and eclectic dining; The Heights, one of the city's oldest neighborhoods, is famed for its rich history, tree-lined streets, and a unique blend of small-town feel and urban sophistication; The Museum District houses many of Houston's cultural institutions, offering a wealth of art, history, and science exhibits; EaDo (East Downtown) is a rapidly developing neighborhood known for its creative murals, nightlife, and proximity to sports venues like Minute Maid Park and the BBVA Compass Stadium.
Nestled in the heart of the city, this luxury property houses 232 elegant rooms and suites. Guests can enjoy modern amenities, including a 24-hour fitness center and an on-site spa. The hotel's prime location facilitates easy access to high-end shopping, art galleries, and popular dining destinations. Additionally, the on-site restaurant and bar offer a range of options including breakfast, handcrafted cocktails, and an extensive wine selection.
Located in Houston's downtown district, this 5-star property is surrounded by the city's most iconic attractions. Housed within a beautifully restored historic building, the property features a stunning collection of 328 guest rooms and suites, each featuring plush bedding, modern technology, and smart room functionality. Guests can enjoy gourmet dining, access to a fitness center, and well-equipped business facilities on-site.
Apart from its excellent location, providing convenient access to popular attractions, world-class shopping, and a vibrant dining scene, the hotel is also known for its dedicated service and hospitality. The in-house restaurant offers an extensive menu comprised of locally inspired dishes, while the full-service bar serves a hand-picked selection of wines and artisan cocktails.
This luxury hotel houses 404 well-appointed guest rooms and suites. The property features a heated resort-style outdoor pool, a full-service spa, a fully equipped fitness center, and multiple on-site dining options, including a renowned Italian steakhouse, a lobby bar, and a wine bar. Its central location also provides easy access to city attractions such as the nearby Theater District, upscale shopping, and the Museum District. The hotel's spacious guest rooms and suites feature marble bathrooms, plush bedding, and city views.
In the heart of Memorial City, this luxury boutique hotel offers 159 guest rooms, including themed concept suites and poolside bungalows. Just steps away from upscale shopping, eateries, and the city's business district, the property is an ideal base for guests looking to explore the city.
The hotel's amenities include an outdoor pool with private cabanas, a full-service spa, and a fully equipped fitness center. The acclaimed in-house restaurant specializes in contemporary American cuisine, and a posh lounge on-site serves as a perfect retreat for cocktails and conversation.
Found in the Uptown Houston area, this five-star property houses 250 spacious guest rooms and suites, each with floor-to-ceiling windows, elegant furnishings, and city views. The ten-acre premises include a well-equipped conference center, a Texas-shaped lazy river pool, a spa and salon, a premier retail space, and options for helicopter tours.
The hotel is also home to a collection of six unique restaurants and bars, each showcasing different global cuisines. The signature restaurant specializes in Asian flavors, and the rooftop bar serves handcrafted cocktails alongside panoramic views of Houston.
Located in Houston's Theater District, this charming boutique hotel is in an ideal location just steps away from iconic venues such as the Wortham Theater Center, Jones Hall, and the Alley Theatre. The property features 93 newly-renovated guest rooms and suites complete with luxury furnishings, complimentary Wi-Fi, and curated local artwork.
The on-site restaurant's farm-to-table dishes are sourced from seasonally fresh ingredients and inspired by regional flavors. Guests can enjoy drinks from the extensive wine library or an evening nightcap in the lounge area. The hotel also offers a complimentary daily breakfast, along with a well-equipped fitness center and a complimentary luxury car service within a three-mile radius.
This boutique hotel offers a blend of contemporary design and vintage charm and is renowned for its exceptional hospitality, glamorous pool area, and close proximity to world-class museums, shopping, and dining venues.
The property features a full-service spa, a well-equipped fitness center, and various meeting and event spaces. The on-site restaurant serves modern-American fare, while more casual dining options can be found at the poolside lounge, complete with charming cabanas and panoramic city views.
Nestled in a 27-acre wooded oasis in the heart of Houston, this luxury hotel, club, and spa offers guests comfort, indulgence, and relaxation. Renowned for its AAA Four-Diamond rated facilities, this property houses 289 elegant guest rooms and suites combined with amenities including a fully equipped fitness center, multiple dining options, three swimming pools, and a top-tier spa providing an array of treatments and services. Guests can also take advantage of on-site conference facilities and social event spaces.
The hotel is perfectly located near attractions such as Memorial Park and The Houston Museum of Natural Science. Additionally, guests can try the hotel's complimentary transportation service to popular shopping and entertainment districts in the area.
Sign up for Safara
Want up to 10% back towards all future hotel bookings?
Sign Up