The 8 Best Hotels in Key West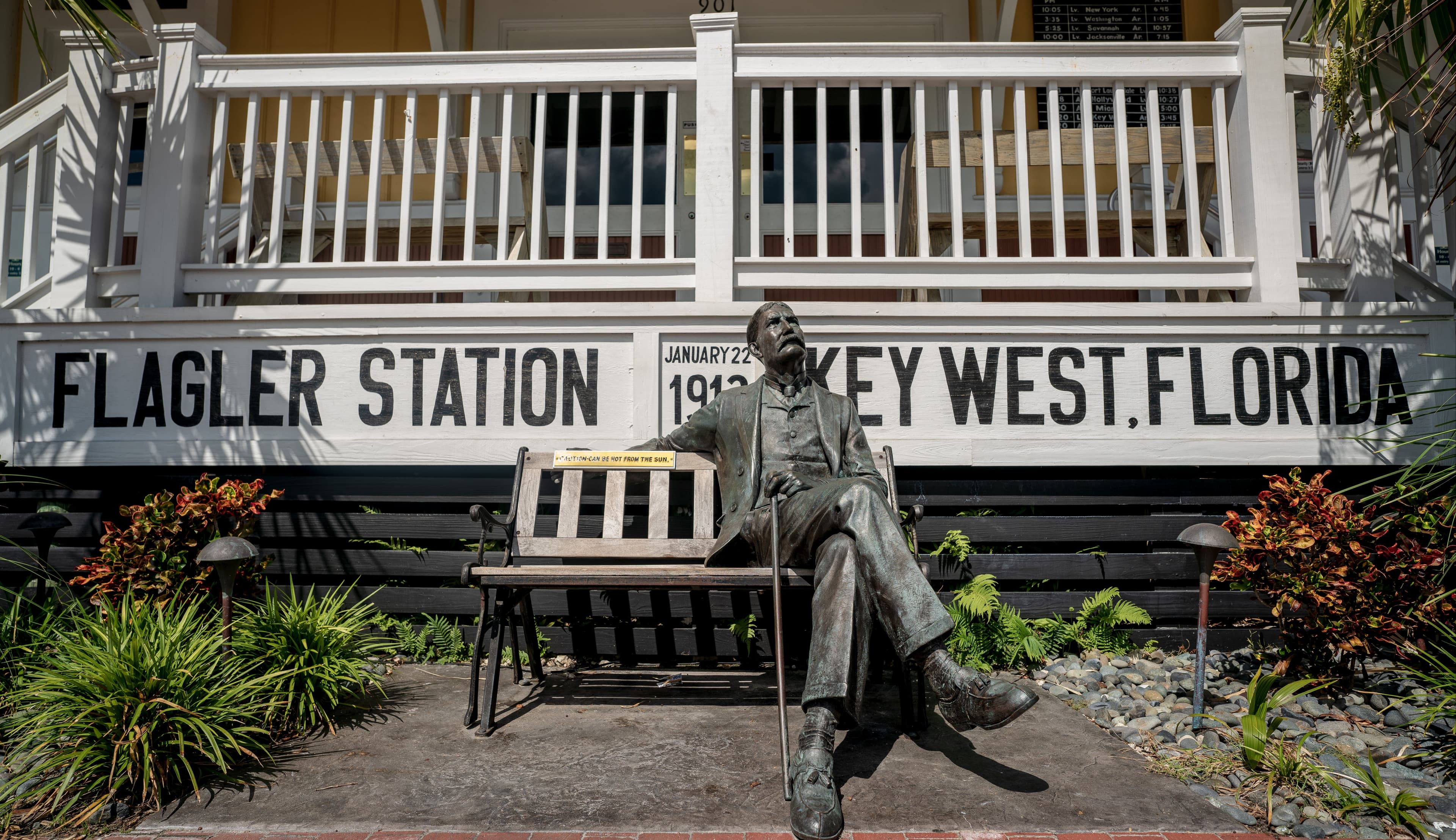 Key West is a tropical paradise that brings a sense of relaxation and escapism. The island city is a haven for creative types, offering a variety of vibrant neighborhoods to explore. Old Town is filled with historic homes and a thriving arts scene, while the upscale Casa Marina area offers luxury accommodations and beautiful sunsets. The quirky Bahama Village is home to colorful houses and unique shops, and the trendy Stock Island has a booming food and drink scene.
This historic Curio Collection by Hilton resort offers an oceanfront location featuring two pools, private beach access, and several water sports. Within walking distance of Key West's Duval Street, guests will have easy access to the nearby dining, shopping, and nightlife scene.
Each accommodation offers modern amenities like flat-screen TVs, mini-refrigerators, and plush bedding, and in-house dining options include local cuisine in a beautifully-landscaped outdoor setting or convenient in-room dining.
Featuring a prime oceanfront location, this property offers Gulf of Mexico views, a variety of water sports, and easy access to neighboring attractions such as Duval Street, Mallory Square, and Ernest Hemingway Home and Museum. The luxurious accommodations include well-appointed guest rooms and suites with private balconies.
At this resort, guests can visit the spa for treatments, head to the fitness center for a workout, or try the on-site restaurant featuring seafood and local fare in an al fresco setting. Guests can also enjoy hand-crafted cocktails by the outdoor pool or try their hand at various water sports offered at the marina.
This boutique bungalow-style property offers a collection of private courtyards with three pools, connecting the 85 spacious guest rooms and suites. Each accommodation offers elegant furnishings and state-of-the-art amenities, while on-site facilities include a spa and an on-site restaurant recognized for its seafood menu and al fresco dining options.
The hotel's prime location makes it easy to enjoy an array of water sports, sunset sails, and beachside lounging while being within walking distance of the historic district and Duval Street. By night, guests can unwind by the fire pits, sipping on cocktails from the bar, while taking in the waterfront views.
With the largest seafront in Key West, this property offers a private beach, six swimming pools, and a marina with cozy, ocean-facing guest rooms and suites. A wide range of water sports are available to guests, as well as yoga sessions and bike rentals.
The hotel's main restaurant offers uninterrupted sea views, the poolside bar and grill serves casual fare with a Caribbean twist, and the open-air lounge provides handcrafted cocktails on the terrace.
This resort and marina offers direct access to the island's most iconic attractions and features 178 guest rooms and suites with amenities that include private balconies, waterfront views, and modern, spacious accommodations.
The on-site restaurant serves a diverse array of fresh, local cuisine, while additional amenities include a spa, fitness center, and marina, as well as a wide variety of water sports and excursions.
Experience spacious and modern guest rooms with contemporary design elements at this resort. Visitors can enjoy the award-winning on-site spa, which provides a range of customized treatments, try out numerous water sports and excursions, or unwind in the resort's three bars, heated outdoor pool, or private cabanas.
The hotel's flagship oceanfront restaurant provides an international menu featuring seafood and steak, while a more casual option specializing in island-inspired favorites offers al-fresco dining.
Situated on a secluded 27-acre island just off the shores of Key West, this five-star resort offers 40 private cottages surrounded by tropical gardens. The property features one to four-bedroom cottages complete with wraparound verandas, ocean views, and convenient beach access. Each cottage is designed with soothing colors, contemporary furnishings, and modern amenities.
The hotel's wide array of amenities includes a lagoon-style pool, spa services, and a fitness center, while the waterfront dining experience showcases fresh local seafood and a selection of international wines. Outdoor activities and entertainment options include tennis, water sports, fishing excursions, and sunset cruises.
This contemporary retreat offers 100 spacious guest rooms and suites, each designed to blend seamlessly with the marina views. The hotel's pool area features an infinity pool and private cabanas, and additional amenities include a boutique spa, fitness center, and two on-site dining options that serve farm-to-table and sea-to-table cuisine. From guided fishing excursions to yachting getaways to eco-tours, the fully-operational marina makes it easy to explore the nearby islands.
Sign up for Safara
Want up to 10% back towards all future hotel bookings?
Sign Up