The 3 Best Hotels in Memphis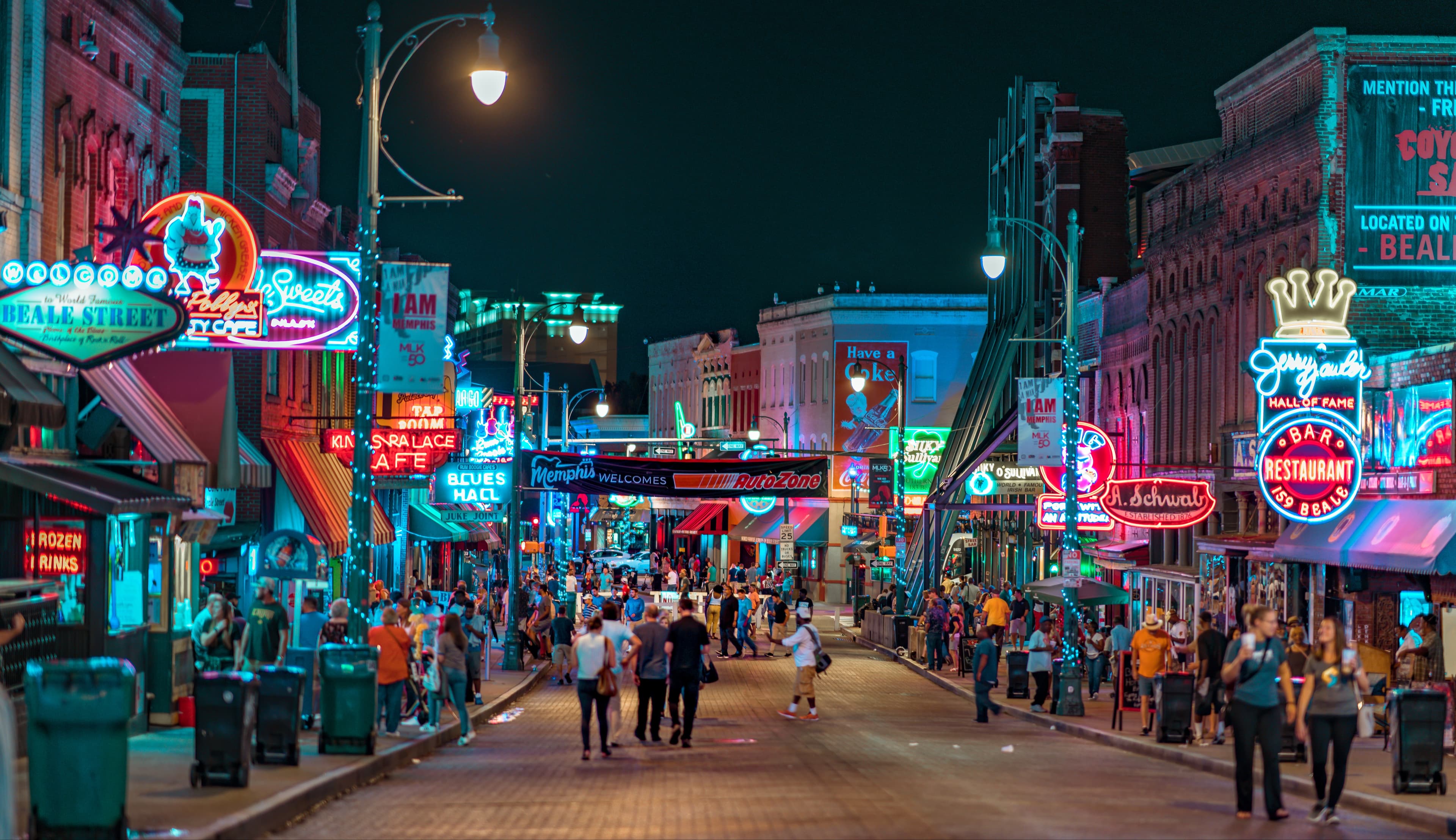 Memphis, Tennessee is deeply rooted in American music history, widely recognized as the birthplace of blues, and a pivotal location in the development of rock 'n' roll and soul music with landmarks such as Beale Street, the Stax Museum, and the iconic Graceland, home of Elvis Presley. Beyond its musical legacy, Memphis is also known for its Southern charm, Civil Rights history, culinary scene featuring world-famous barbecue, and the lively Memphis in May festival that attracts visitors from around the globe. The neighborhoods of Crosstown, Cooper-Young, Broad Avenue, and South Main are perfect for exploring the city's contemporary art scene, sampling its diverse cuisine, and shopping for unique finds in local boutiques.
This unique hotel is situated inside a massive retail and entertainment complex. The property houses luxury accommodations, with 103 rooms and suites designed to embrace the charm of the Southern Delta while providing modern amenities. From their accommodations, guests can enjoy views of the Mississippi River or the hotel's enclosed glass atrium.
On-site dining options include a treehouse restaurant, as well as casual fare in a more relaxed atmosphere. Additional amenities include a fitness center, conference spaces, an indoor shooting range, and an ocean-themed bowling alley. The hotel is also perfectly located just steps away from downtown Memphis, providing easy access to the city.
With views of the Mississippi River, this boutique hotel pays homage to the city's rich history and vibrant musical heritage. The property features 110 rooms and suites equipped with plush bedding, custom furnishings, and complimentary Wi-Fi.
The property is also home to a versatile rooftop lounge offering views of the city, as well as a renowned restaurant that serves classic Southern cuisine. Guests can enjoy additional amenities including valet parking, a 24-hour fitness center, and versatile event spaces perfect for hosting ceremonies or business gatherings.
Located in the heart of Memphis's South Main district, this boutique hotel seamlessly blends the history of Central Station with contemporary elegance and Southern hospitality. Housed within the walls of a fully restored, century-old train station, the property offers views of the Mississippi River and 123 guest rooms equipped with plush bedding, custom furnishings, and modern technology. With a curated collection of local artwork featured throughout the property, the hotel serves as a tribute to the soulful heritage of Memphis.
Guests are invited to enjoy the listening room and bar, fully stocked with rare and iconic vintage vinyl records, as well as the on-site signature restaurant. The hotel also offers a well-equipped fitness center, flexible event spaces, and a convenient location within walking distance of popular local attractions.
Sign up for Safara
Want 10% back towards all future hotel bookings?
Sign Up