The 7 Best Hotels in Park City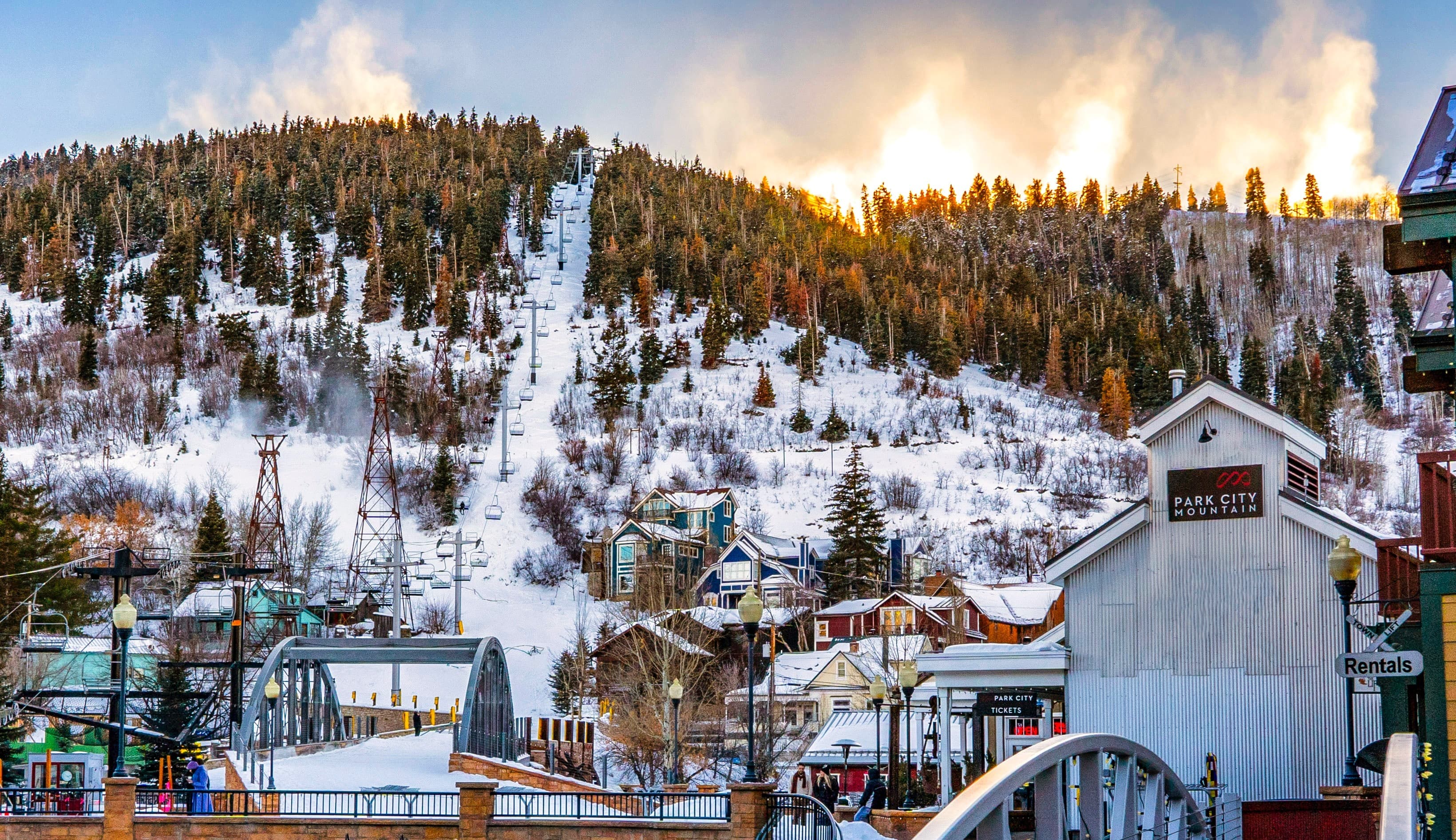 Park City is nestled in the picturesque mountains of Utah and is known for its world-class ski resorts including Park City Mountain and Deer Valley, as well as its vibrant arts scene with the renowned Sundance Film Festival attracting filmmakers and film enthusiasts from around the world. With its charming Main Street lined with boutique shops, art galleries, and excellent dining options, Park City balances outdoor adventure, cultural experiences, and small-town charm.
Experience the slopes of Park City, Utah, in this luxury resort offering the perfect accommodations for avid skiers and outdoor enthusiasts alike. The property houses 220 guest rooms and suites, each complete with elegant furnishings, fireplaces, and private balconies for enjoying alpine views, in addition to ski-in/ski-out access.
This hotel is also home to a full-service spa, heated indoor and outdoor pools, and various dining options. Guests can also enjoy private ski lessons, guided snowshoe tours, art classes, wellness retreats, mountain biking, and horseback riding during their stay.
Nestled in the heart of a Park City, this stunning property offers exceptional service, elegant accommodations, and ski-in, ski-out access to some of the best slopes in the country. The hotel features a collection of dining options, ranging from comfort food to innovative cuisine showcasing regional ingredients. With a prime location in the Park City Canyons Village and in close proximity to Main Street, guests can enjoy a variety of shopping, dining, and entertainment options just minutes away. The hotel is also home to a full-service spa, a fitness center, and nearby trails for hiking or mountain biking.
Embracing its Norwegian roots, this property blends contemporary style and classic mountain charm, housing spacious rooms and suites complete with plush furnishings and tasteful decor. With an AAA Five Diamond designation, the hotel provides an extensive selection of amenities, including an award-winning spa, fine dining options, a year-round heated outdoor pool, and mountain-based activities for all seasons. This 5-star also lodge offers unrivaled ski-in/ski-out access to the esteemed Deer Valley Resort.
The friendly staff are always on hand to provide assistance with seasonal packages, equipment rentals, and brewery recommendations nearby. In the warmer months, Deer Valley is perfect for hiking, mountain biking, and outdoor concerts. The property is also perfectly located, with easy access to Park City's historic Main Street and Salt Lake City Airport, which is just a 40-minute drive away.
The iconic Stein Eriksen Residences blend a prime skiing location with a warm ambiance and modern amenities. The residences offer direct ski-in/ski-out access to the terrain of the Deer Valley Resort and range from upscale condominiums to elegant private homes, each curated with alpine-inspired interiors and panoramic views of the surrounding mountains. Guests can enjoy a variety of gourmet dining options on-site, helmed by a world-renowned culinary team. The property is also home to a full-service spa, offering a range of tailored treatments.
Situated on a 3,500-acre ranch in Coalville, this luxury getaway houses 46 accommodations ranging from sleek suites to private villas. The resort showcases a contemporary design, incorporating organic materials and natural elements, and offers a wide range of activities such as guided hikes, horseback riding, and fly-fishing.
The property's farm-to-table dining options feature locally sourced ingredients with a focus on sustainable practices. Guests can also enjoy panoramic views of the untouched wilderness and on-site spa treatments during their stay.
With ski-in/ski-out access, an array of outdoor activities, and a prime location just minutes from Main Street, this property is known for its impeccable services. The resort prioritizes warm, personalized attention and provides a range of modern amenities. The accommodations feature private balconies, deluxe beds, and marble bathrooms, and guests can enjoy the on-site restaurants, the spa, split-level infinity pool, and adjacent hot tubs.
With easy access to the largest ski and snowboard resort in the United States and an endless array of outdoor activities, the Waldorf Astoria Park City guarantees an unforgettable experience. The property features elegant guest rooms and suites in addition to modern amenities including a spa, a heated outdoor pool, a top-notch steakhouse, and a family-friendly apres-ski lounge. The guest rooms and suites come complete with plush bedding, a fireplace, and a private balcony or terrace providing views of the mountains.
Sign up for Safara
Want 10% back towards all future hotel bookings?
Sign Up