The 4 Best Hotels in Phoenix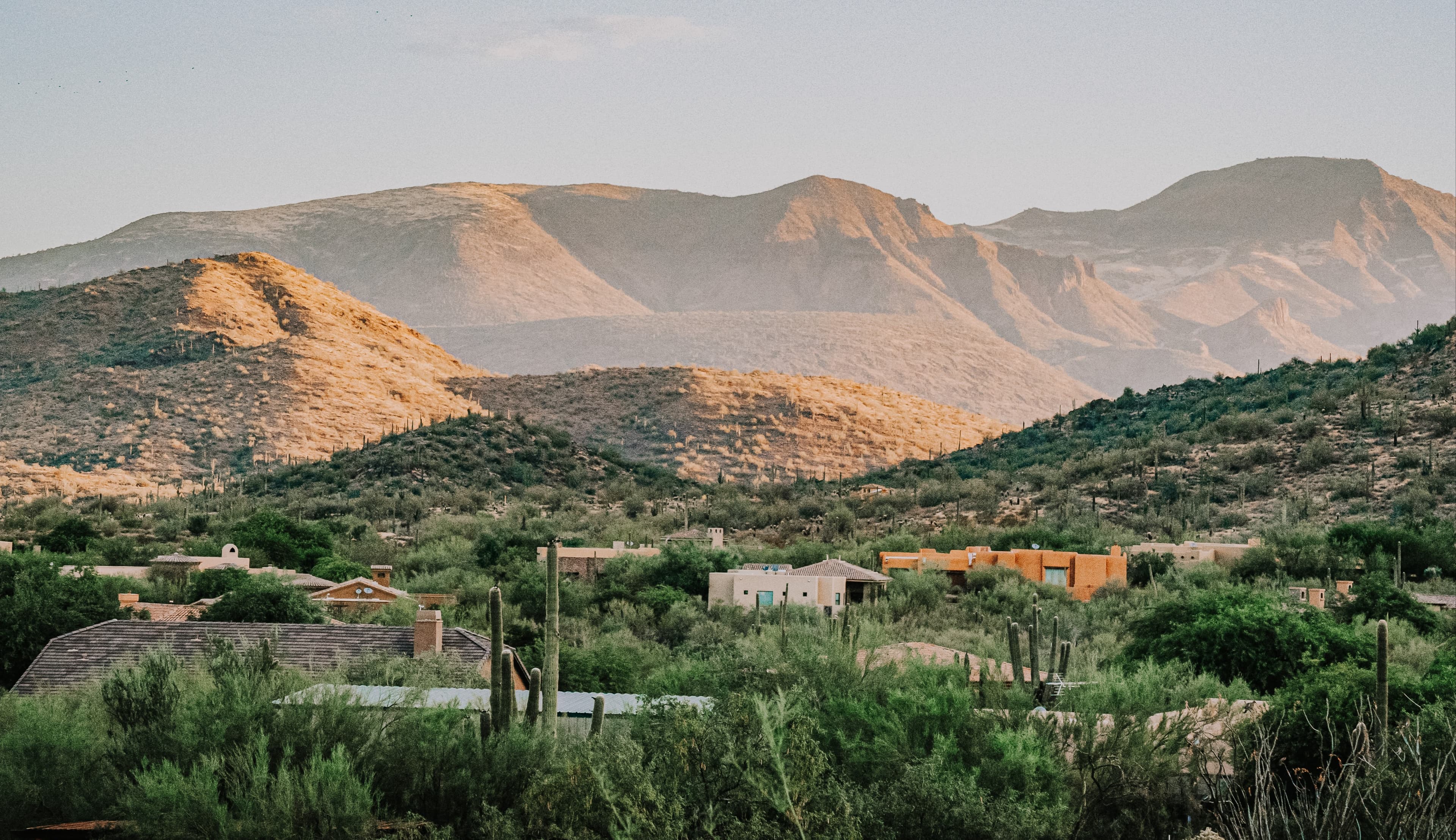 Phoenix is a desert metropolis that offers a unique blend of natural beauty and urban charm. The city features thriving arts, culture, and culinary scenes. We recommend staying and exploring the following neighborhoods: Roosevelt Row, a vibrant arts district known for its colorful murals, lively festivals, and eclectic galleries; the Melrose District, famous for its vintage shops and LGBTQ+ friendly vibe, and a charming area full of mid-century modern style; Arcadia, an affluent neighborhood with beautiful homes, citrus groves, and a hip dining scene; and Downtown Phoenix, a bustling hub that combines business, entertainment, arts, and sports, featuring significant venues such as Chase Field and the Phoenix Art Museum.
Located at the base of Camelback Mountain, this Mediterranean-inspired resort is part of the Hyatt family. It offers 119 guest rooms, casitas, and villas, each with private balconies or patios, plush bedding, and bathrooms featuring deep soaking tubs and separate rainwater showers.
On-site dining options range from a multi-regional Italian restaurant to a lounge area offering handcrafted cocktails, farm-to-table cuisine, and views of Camelback Mountain. Other amenities include a spa, a pool, courtyards, gardens, and hidden walking paths.
Found at the foot of Phoenix Mountain Preserve, this resort features designs inspired by Frank Lloyd Wright. The property offers eight swimming pools, seven tennis courts, a fitness center, a spa, and two championship golf courses. Other highlights include quiet gardens and a variety of regularly scheduled events such as wine tastings, art walks, and culinary classes.
The property has a total of 740 guest rooms, villas, and suites, all tastefully designed to ensure a comfortable stay in the Arizona desert. Guest rooms feature plush bedding, modern amenities, and private balconies or patios that provide views of the surrounding landscape.
This boutique-style property is located in downtown Phoenix, surrounded by a mix of restaurants, shops, nightlife, and entertainment venues. The hotel features a rooftop pool, fitness center, and an American bistro and bar.
Each of the hotel's rooms and suites has contemporary decor, plush bedding, oversized work desks, and floor-to-ceiling windows providing city views. Guests can also take advantage of eco-friendly bath products, complimentary in-room yoga mats, and pet-friendly accommodations.
Featuring a rotating art gallery showcasing works from talented local creators, this boutique hotel offers 105 artistically inspired guest rooms and suites that blend contemporary and upcycled elements. Amenities include an outdoor heated pool, fitness center, in-house spa, and complimentary Wi-Fi.
The on-site restaurant serves New American cuisine made from locally sourced ingredients and wood-fired Neapolitan-style pizzas with a twist. The rooftop bar and lounge offers craft cocktails, views of downtown Phoenix, and an elevated outdoor space perfect for socializing or holding an event. The hotel is also conveniently located near popular attractions such as Roosevelt Row, Phoenix Art Museum, and Historic Heritage Square.
Sign up for Safara
Want up to 10% back towards all future hotel bookings?
Sign Up