The 7 Best Hotels in Reykjavík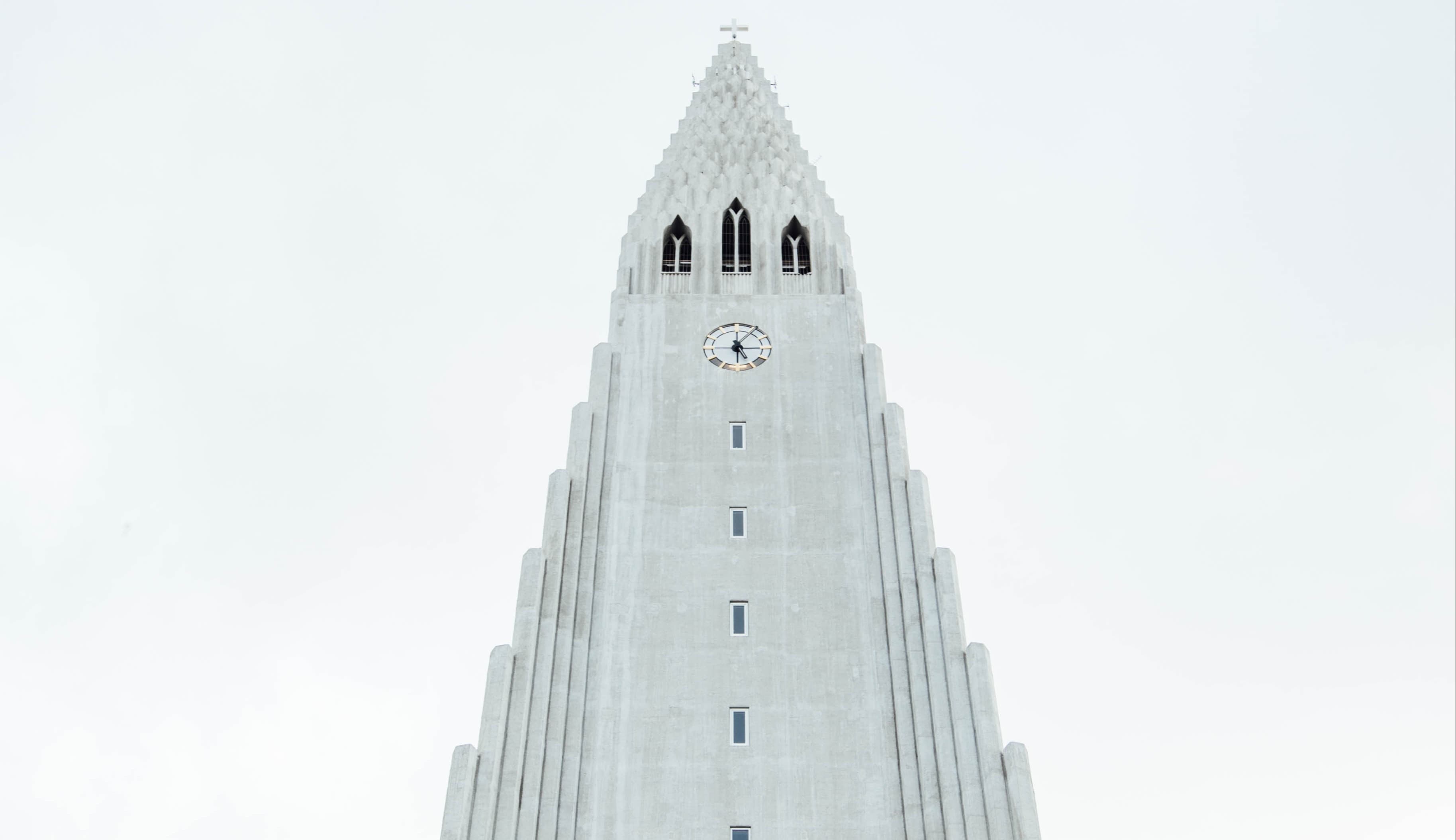 Reykjavik is a unique and charming city that showcases the best of Icelandic culture and design. Visitors can enjoy a variety of activities in the city, from contemporary art museums to trendy cafes to geothermal swimming pools. To experience Reykjavik like a local, we recommend checking out the neighborhoods of Vesturbær, Grandi, Laugavegur, and Hverfisgata, which offer a mix of hip restaurants, stylish boutiques, and hidden gems for exploration.
This contemporary boutique hotel is located just steps away from the buzz of Reykjavik's cultural and shopping districts. As a member of Design Hotels, the property embraces chic minimalist style and a striking black-and-white color palette. The hotel houses 38 luxury rooms and suites, each equipped with modern amenities, while the popular on-site spa offers guests an array of treatments and a subterranean heated pool.
The hotel is home to an on-site eatery that has garnered accolades for its commitment to blending Icelandic culinary traditions with modern, innovative twists, and the property's sleek bar serves a wide range of wines, spirits, and cocktails in a sophisticated atmosphere. As an eco-conscious venue, the hotel showcases environmentally friendly practices throughout its premises, ensuring guests can enjoy a luxurious stay while remaining mindful of their global impact.
Nestled in the heart of Reykjavik's city center, this charming boutique hotel occupies a meticulously restored historic building that once housed a pharmacy. Acclaimed for its elegant architecture and contemporary design, this luxury property provides its guests with an ideal base for exploring Iceland's capital. The 45 well-appointed rooms and suites are designed with modern finishes, with key amenities including a full-service spa, fitness facilities, and complimentary Wi-Fi. Its prime location on Austurstraeti Street places guests in close proximity to the city's main attractions, including the picturesque Lake Tjornin, Harpa Concert Hall, and the iconic Hallgrimskirkja Church.
The on-site fine dining restaurant and bar serve exceptional Icelandic and international cuisine curated by an award-winning chef, accompanied by an impressive wine and cocktail list. Guests are also invited to enjoy afternoon tea or a casual meal in the elegant neoclassical venue.
Contemporary and eco-friendly, this hotel houses 115 guest rooms and suites, all designed with local influences and modern amenities. Just steps away from an array of world-class dining and shopping options, the property places guests in a perfect location for exploring the surrounding cityscape and soaking in the views of the nearby harbor.
The hotel's on-site bistro sources local, organic ingredients to provide a diverse menu of Icelandic and international flavors. For a more casual dining experience, guests are invited to enjoy the hotel's rooftop bar, which offers unobstructed views of the city skyline and distant mountains. The hotel care team also organizes a variety of complimentary daily activities, focusing on art, music, and local culture.
Overlooking the scenic Austurvöllur Square, this elegant Art Deco-style hotel is perfectly located near the city's most iconic landmarks, including the National Museum, Harpa Concert Hall, and the stunning Hallgrímskirkja church. The property features 99 rooms and suites, each offering a blend of comfort and sophistication, with modern amenities such as heated bathroom floors, custom-made furniture, and Nespresso coffee machines.
Guests are invited to enjoy the on-site restaurant, which serves exceptional Icelandic cuisine, prepared with fresh local ingredients and innovative Nordic techniques. The property is also home to an exclusive spa, which features a steam room, hot tub, and a variety of treatments.
Offering prime access to the city's most iconic attractions, this property is in close proximity to the prominent Austurvollur Square, the Harpa Concert Hall, as well as the vibrant Laugavegur shopping street. Housed in a historical building, this hotel provides a perfect blend of old-world charm and modernity, with a generous selection of well-appointed guest rooms and luxury suites.
Each room showcases a unique blend of contemporary design elements and traditional Icelandic touches, complemented by comfortable furnishings, premium linens, and modern technology. Guests are invited to unwind in the chic rooftop bar with stunning panoramic city views, as well as enjoy the on-site eatery, known for its diverse menu of Nordic-inspired cuisine and fine local ingredients.
Located in the vibrant heart of Reykjavik, this modern boutique hotel offers a perfect blend of comfort, luxury, and an unmatched location. Guests can enjoy close proximity to the city's iconic landmarks and try exceptional cuisine at numerous award-winning restaurants nearby. Set in a beautifully renovated historic building, the hotel features spacious rooms, elegant furnishings, contemporary designs, and modern amenities. The property also showcases city or sea views from the private accommodations, as well as complimentary high-speed Wi-Fi and a fully stocked minibar.
This luxury hotel is in close proximity to some of the city's most sought-after attractions. The hotel provides unparalleled service and sophisticated design elements, with plush guest rooms offering modern amenities and stunning views of the mountains or the Atlantic Ocean.
The property is also home to a variety of facilities, including an on-site spa offering personalized treatments and a relaxation area. The hotel restaurant features an innovative menu, showcasing a blend of Icelandic ingredients and international flavors, while the rooftop bar is an ideal spot to unwind with a cocktail while enjoying panoramas of the city skyline.
Sign up for Safara
Want 10% back towards all future hotel bookings?
Sign Up