The 9 Best Hotels in Santiago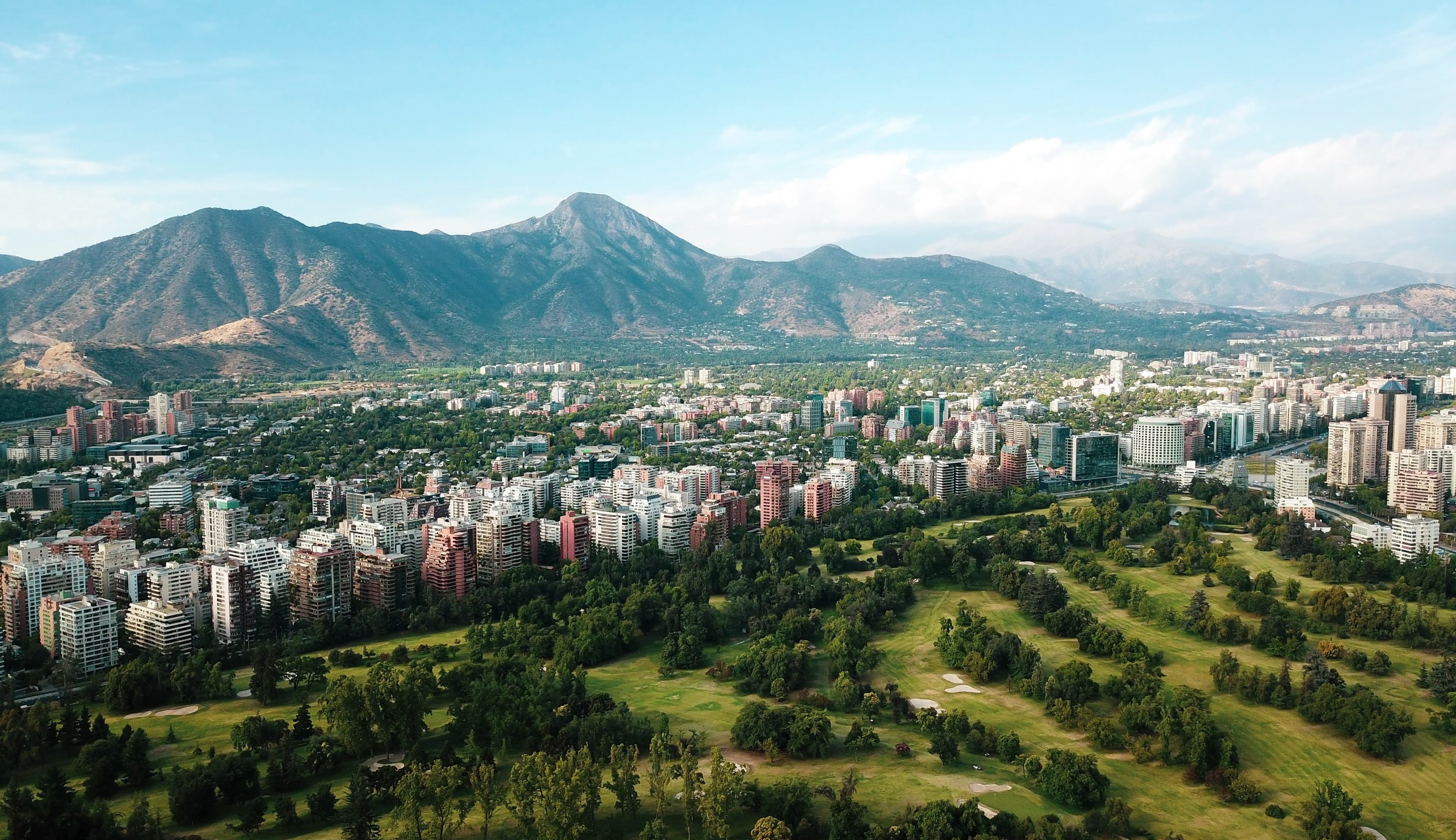 Santiago, the capital city of Chile, is nestled in the Andes Mountains and known for its modern architecture, vibrant culture, and historical landmarks such as the Plaza de Armas and the Metropolitan Cathedral. With its bustling markets like La Vega Central, thriving arts and music scene in neighborhoods like Bellavista, and easy access to outdoor adventures in the surrounding nature, Santiago offers the perfect blend of urban energy, cultural richness, and natural beauty.
To best experience authentic Chilean culture, cuisine, and architecture, we recommend visiting these neighborhoods during your stay: Barrio Brasil is a bohemian area with colorful streets and a lively arts scene; Lastarria combines cultural attractions and trendy dining options; Bellavista is known for its vibrant nightlife and street art; and Vitacura offers upscale shopping and dining.
This beautifully restored 1920s mansion blends historical architecture with modern comforts and elegance. Featuring 19 rooms and suites, the property offers views of the surrounding gardens and Santiago skyline and is located just steps away from trendy cafes, bars, and attractions such as the house of Pablo Neruda and San Cristobal Hill.
Additional amenities include 24-hour reception, concierge services, and an on-site bar and restaurant serving gourmet Chilean and international cuisine. The hotel also has a picturesque outdoor terrace, perfect for enjoying dinner or a glass of Chilean wine.
Situated in the heart of Santiago, this contemporary boutique hotel houses 28 elegant rooms and features a beautiful garden and a rooftop pool offering city views. Guests will appreciate the hotel's convenient location, situated just steps from cultural landmarks, high-end shopping, dining venues, and exciting nightlife. This hotel's accommodations include modern amenities, including Wi-Fi, Smart TVs, and soundproof walls, and the on-site restaurant serves a selection of local cuisine.
Luciano K Hotel blends the elegance of the roaring 1920s and the comforts of modern luxury. With 38 rooms and suites, the property ensures easy access to the district's culture and attractions while providing an array of modern amenities. The hotel is home to a rooftop terrace showcasing panoramic city views, an outdoor heated pool, and a ground-floor bar featuring handcrafted cocktails.
Guests can also enjoy the on-site restaurant, which serves globally-inspired cuisine crafted from locally-sourced ingredients, and the charming garden patio and 7th floor sun lounge.
This 5-star property blends tradition and modern sophistication and offers views of the Andes Mountains and impeccably designed accommodations. Amenities include a full-service spa, rooftop fitness center, and an indoor heated pool positioned beneath a glass cupola.
Guests can enjoy four on-site dining options, ranging from a Mediterranean restaurant to an intimate bar serving a curated selection of fine wines, cocktails, and spirits. This property's central location also enables guests to explore Santiago's top attractions with ease.
Located on one of Lastarria's most prominent streets, this five-star property features neo-classical architecture and contemporary interiors. The hotel houses 62 spacious accommodations, each complete with modern amenities and luxury furnishings. Guests can also enjoy an array of world-class services, including a rooftop pool, a full-service spa, an elegant bar, and a gourmet eatery. In close proximity to many tourist attractions and cultural hotspots, the hotel serves as the perfect starting point for exploring Santiago.
Offering the perfect blend of elegance and modernity, this property houses only 14 exclusive rooms, each individually designed, as well as lush gardens, a heated outdoor swimming pool, a chic wine bar, and an on-site restaurant serving local and seasonal cuisine. The hotel's prime location also gives guests easy access to the city's many museums, galleries, and gourmet dining options, and the attentive and knowledgeable staff members are always on hand to provide recommendations and assistance.
With its prime location in the upscale neighborhood of Las Condes, this hotel places guests just steps away from premier shopping destinations, gourmet dining spots, and prominent business centers. The property features panoramic rooftop views of the Andes Mountains, as well as an outdoor pool, a fully-equipped fitness center, and versatile event spaces.
This hotel's well-appointed guest rooms and suites come complete with floor-to-ceiling windows, plush bedding, and spacious marble bathrooms. There are also on-site dining options combining innovative international cuisine with the best in local flavors and ingredients, while the bar serves curated cocktails, local wines, and a selection of craft beers.
Mandarin Oriental, Santiago, offers views of both the Andes and Santiago's skyline. The hotel features multiple outdoor pools, a full-service spa, and a well-equipped fitness center, along with access to several dining establishments specializing in diverse cuisines. Each of the hotel's spacious guest rooms and suites features premium bedding and modern amenities, including complimentary Wi-Fi, flat-screen televisions, marble bathrooms, and private balconies.
This restored 1929 mansion blends modern elegance with historic charm. The hotel houses 42 contemporary guest rooms and suites, each featuring modern amenities including premium linens, rainfall showers, and Bluetooth-enabled sound systems. It is also conveniently located just steps away from the Lastarria and Bellavista neighborhoods, providing easy access to cultural experiences, art galleries, and exceptional restaurants.
Guests are invited to enjoy the serene outdoor space, heated pool, rooftop bar showcasing panoramic city views, and on-site restaurant serving an array of Chilean and international dishes.
Sign up for Safara
Want 10% back towards all future hotel bookings?
Sign Up