The 8 Best Hotels in Savannah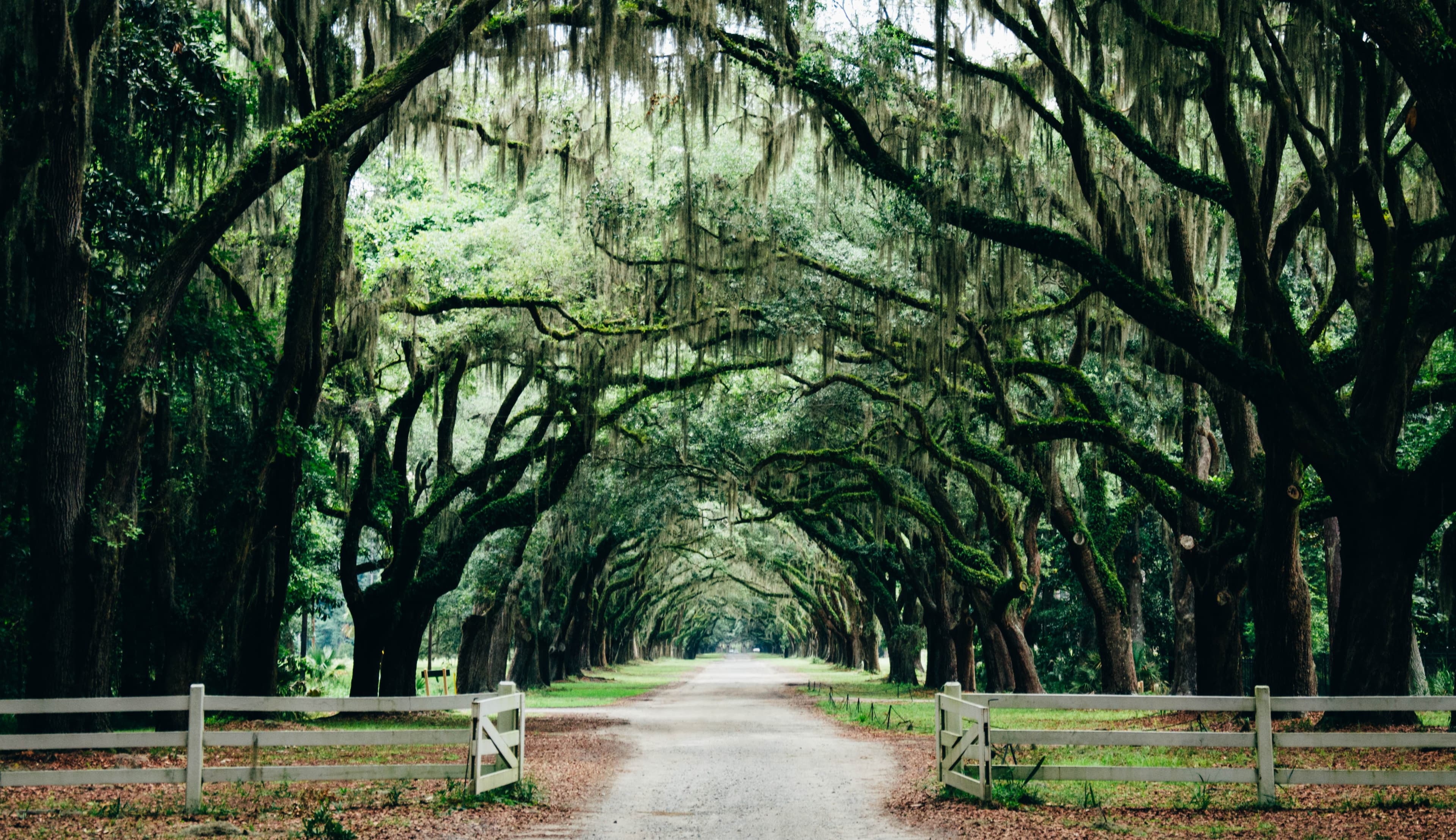 Savannah is a charming southern city with a rich history, thriving arts scene, and a fast-growing food culture. The city offers a diverse range of neighborhoods that cater to different interests and lifestyles. For the design-conscious, there's the Victorian District, with its stunning architecture and unique shops. For foodies, there's the Starland District, with its eclectic mix of restaurants and bars. The Arts District is perfect for culture enthusiasts, with many galleries and museums. And for those seeking a more tranquil atmosphere, the Islands District provides a serene escape from the hustle and bustle of the city.
With close proximity to top attractions, this hotel is only a short stroll away from Savannah's River Street, City Market, and Forsyth Park. Each spacious guest room and suite offers hardwood floors, plush bedding, bathrooms with walk-in showers, and complimentary Wi-Fi. Many rooms also showcase private balconies overlooking the courtyard.
Starting the day with a complimentary breakfast, guests will also have access to an on-site fine dining restaurant serving locally sourced, Southern-inspired cuisine. The hotel also offers an adjoining outdoor pool and terrace, as well as a lounge serving up curated cocktails.
Set within a rejuvenated 19th-century power plant, this hotel offers waterfront views of the Savannah River along with easy access to the city's cobblestone streets and vibrant squares. Guests can choose from 419 well-appointed rooms and suites, each thoughtfully equipped with modern conveniences.
The hotel has multiple on-site dining options, from an artisanal bakery to rooftop bars, serving locally-inspired dishes and award-winning craft cocktails. Additional amenities include a full-service spa, fitness center, and outdoor pool with a riverside view.
Situated in Savannah's historic district, this property provides 167 guest rooms and suites featuring fine linens, plush bedding, and elegant furnishings, with some rooms offering private terraces with views of the city. Amenities include a fitness center, a rooftop pool, and an on-site restaurant that serves Lowcountry-inspired cuisine.
Guests can immerse themselves in Savannah's culture and history with curated experiences, including private art gallery tours and architectural walks. A knowledgeable concierge team is available 24/7 to assist with creating itineraries, providing travel tips, and offering recommendations.
Built in 1844, this 64-room boutique hotel is within walking distance to the city's most sought-after attractions, including the historic City Market, King Street shopping district, and Antebellum mansions.
Guests will be embraced by warm hospitality, exclusive amenities, and a tranquil atmosphere. Each bespoke room features designer furnishings, distinguished artwork, and four-poster beds with luxe linens. Guests can also try locally-sourced, season-driven dishes in the dining space that highlights the Lowcountry's rich culinary heritage.
This Tribute Portfolio Hotel features 173 guest rooms and suites, each accentuated with custom-designed furniture. Guests can enjoy modern amenities such as a rooftop bar, a state-of-the-art fitness center, and an inviting outdoor pool.
With offerings of locally-sourced farm-to-table cuisine, the in-house restaurant showcases Southern flavors in a relaxed yet elegant setting, while the café serves freshly-brewed coffee and a selection of gourmet snacks, pastries, and more. As a bonus, the hotel's commitment to sustainability means eco-friendly practices have been carefully embedded in the hotel's operations.
Echoing the region's artistic and cultural heritage, this hotel offers 75 guest rooms each with distinctive artwork, furnishings, and decor. The hotel offers modern amenities, such as complimentary Wi-Fi, flat-screen TVs, and plush bedding, with cityscape or serene river views.
The on-site restaurant artfully combines traditional Southern flavors with contemporary innovation, complemented by handcrafted cocktails. Conveniently located in the historic district, the hotel is also within walking distance of the city's most iconic attractions, galleries, and boutiques.
This property features a signature 18-hole golf course designed by Robert Cupp and Sam Snead, an award-winning spa, and a lagoon-style swimming pool. The resort also provides a complimentary water ferry service, making it an ideal base for exploring the city's historic district, shopping, and dining options.
Rooms and suites at this property feature contemporary furnishings, deluxe bedding, and premium amenities. Guests can also enjoy a range of culinary options, including a casual farm-to-table restaurant serving Southern-inspired dishes and a café featuring handcrafted cocktails and views of the Savannah skyline. The hotel also offers a variety of recreational activities and event spaces.
Thompson Savannah offers guest rooms and suites with plush bedding, modern amenities, and floor-to-ceiling windows showcasing the city skyline and river views. This property features a fitness center, versatile meeting and event spaces, and an elevated pool deck.
The hotel's signature restaurant showcases the distinctive flavors of the region using fresh, locally-sourced ingredients, and the rooftop bar presents a carefully-curated cocktail menu and tapas selection with panoramas of the cityscape and the Savannah River.
Sign up for Safara
Want 10% back towards all future hotel bookings?
Sign Up