Our Five Favorite Hotels in San Miguel de Allende
The walkable cobblestone streets of San Miguel de Allende house rooftop restaurants and bars for every type of visitor, countless galleries and shops featuring local artists and artisans, and stunning Colonial and Spanish architecture at every turn. Outside of town, take a break from the tequila to sample wine at a local vineyard. Or venture out a bit further to Cañada de la Virgen, a recently excavated archaeological site. 
This charming city seems to win over everyone who visits (our co-founder, Cody Rose, included). Luckily, there's no shortage of great places to stay while you're there. Read on for our top five picks.
If you're looking to forget the flashy resorts of Mexican tourist cities and to stay at a property that's focused on showcasing local culture and tradition, look no further than the Rosewood San Miguel de Allende. Frequented by locals and tourists alike, this hotel features spacious hacienda-style rooms and a rooftop tapas bar perfect for a pre- or post-dinner drink.
The Casa de Sierra Nevada is modern luxury housed within 17th and 18th century buildings. The lush, beautifully landscaped courtyards grow full with local foliage and provide a perfect place to zen out after a day of exploring the city.
The Hotel Matilda sets out to be a celebration of the senses, and it succeeds. It's got spacious rooms, a great pool, and a top-rated spa, all with a contemporary edge and the overall "cool" vibe that we've come to expect from a Design Hotel.
Doce 18 Concept House is your one-stop-shop for gastronomy, shopping, and sleeping in the heart of San Miguel de Allende. Relax in a suite at the boutique L'Ôtel (all rooms have a king bed and a fireplace) knowing you have a collection of great bars, restaurants and shops just a stone's throw away. 
Dos Casas Hotel & Spa is quite literally two houses, remodeled and designed in partnership with renowned Mexican architect, Germán Velasco. This property is another Design Hotel in San Miguel de Allende that found that perfect balance between modern and old world.
Sign up for Safara
Want up to 10% back towards all future hotel bookings?
Sign Up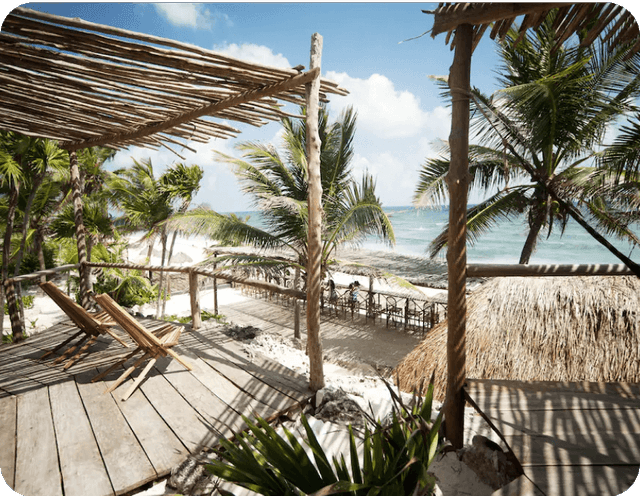 featured hotels
Some of our favorite spots