The Best Hotels in Antwerp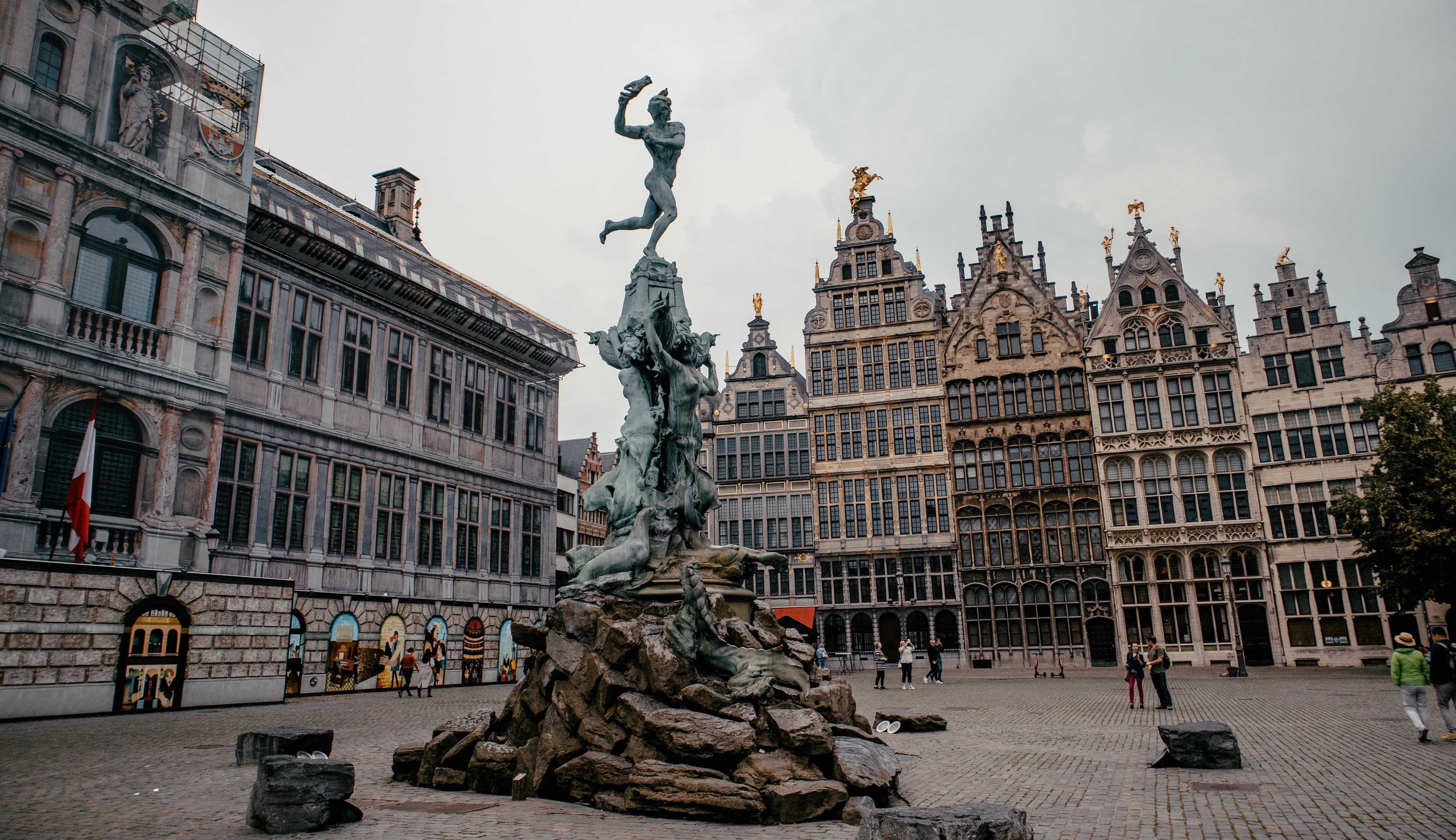 Antwerp, Belgium's second-largest city, is known for its long history in diamond trading, its pivotal role in the Flemish Renaissance, and its vibrant fashion and entertainment scenes. The city offers a wealth of architectural treasures, including the Gothic-style Cathedral of Our Lady, the Antwerp Central Station, and world-class museums like the Royal Museum of Fine Arts and the Museum Plantin-Moretus, all nestled within a thriving culinary and nightlife scene. Some of our favorite neighborhoods include the trendy Zurenborg, with its Art Nouveau architecture; the multicultural Borgerhout, with its vibrant food scene; the fashion-forward South, with its designer boutiques and galleries; and the historic Old Town, with its medieval architecture and charming cobblestone streets.
The Best Hotels in Antwerp
Housed within a restored neoclassical bank building, this hotel offers 42 rooms and suites, each featuring luxe fabrics, contemporary furnishings, and modern technology. The prime location of the property offers guests easy access to Antwerp's shopping district, world-class museums, and scenic squares.
The property is home to a Michelin-starred restaurant that fuses traditional Belgian flavors and innovative culinary techniques, accompanied by fine wines and handcrafted cocktails. Guests can also take advantage of the hotel's serene spa, which offers a range of treatments, an indoor pool, and a fitness center.
This boutique hotel is just a short walk from key attractions such as the Cathedral of Our Lady, the Groenplaats square, and the historic Grote Markt. The property offers 24 rooms with modern amenities like free Wi-Fi, flat-screen TVs, and Nespresso machines.
The hotel's interiors fuse contemporary design with classical charm, providing a unique retreat. A breakfast buffet is available daily, featuring a wide selection of fresh and seasonal produce for guests. Additionally, the on-site bar serves Belgian beers and handcrafted cocktails, making it the perfect spot to unwind.
Featuring 15 spacious rooms, this hotel is furnished with a blend of contemporary and classic elements, and each room features king-size beds, smart TVs, air conditioning, and complimentary high-speed Wi-Fi. The property's strategic location provides easy access to numerous attractions, including the MAS Museum, the Red Star Line Museum, and a variety of shopping, dining, and nightlife options.
Guests can enjoy the hotel's in-house fine-dining restaurant, which features innovative dishes using fresh, market-driven ingredients paired with an extensive wine list. The hotel also has a bar which invites visitors to relax and unwind, while the terrace is the perfect spot to enjoy a cocktail or coffee alfresco.
Sign up for Safara
Want 10% back towards all future hotel bookings?
Sign Up