The 6 Best Hotels in Brussels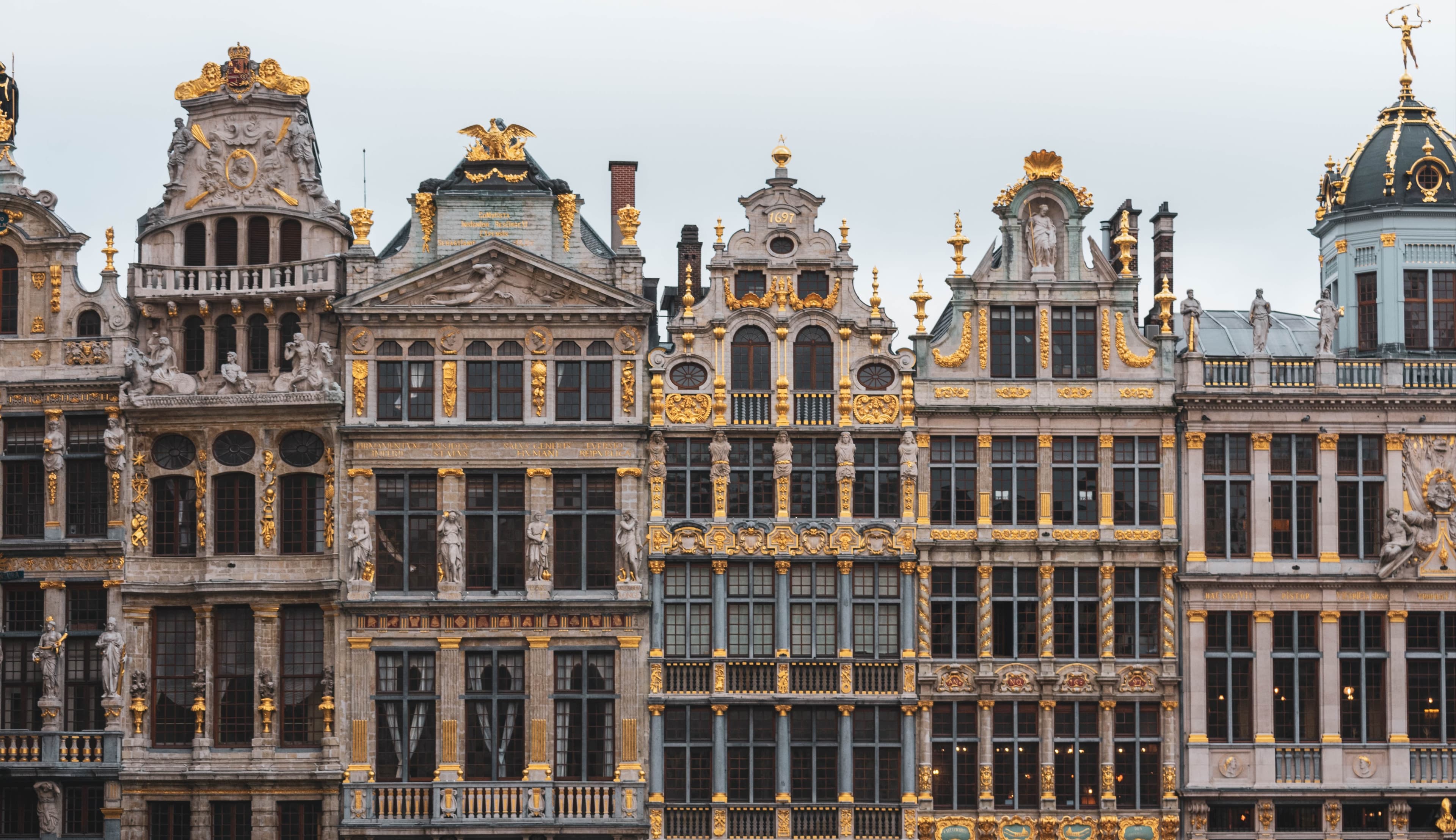 Brussels, the capital of Belgium, is a charming destination that offers a blend of history, culture, and gastronomy. For those who want to explore the city's trendiest neighborhoods, they should check out the vibrant Saint-Gilles district, a multicultural melting pot with art nouveau architecture and a lively arts scene; the chic Sablon neighborhood, known for its upscale boutiques, antique shops, and gourmet dining options; the bustling Matongé area, a lively, colorful district with African-inspired eateries and shops; and the historic Marolles neighborhood, famed for its antique stores, daily flea market, and working-class charm. These neighborhoods offer a range of experiences, from trendy bars and restaurants to historic landmarks and cultural attractions. Brussels is also known for its delicious cuisine, including its famous waffles, chocolate, and beer.
This 5-star hotel exudes a mix of contemporary design and classic charm. The hotel features 169 rooms, a stylish bar, a gourmet restaurant, and a modern fitness center. Guests will appreciate the convenient location near the Avenue Louise shopping district and just a stone's throw away from cultural institutions, such as the Royal Museums of Fine Arts and the historic Grand Place.
Each room comes equipped with plush bedding, complimentary Wi-Fi, a Nespresso machine, and a spacious bathroom complete with high-end amenities. Among the hotel's highlights are a peaceful terrace where guests can unwind, and the devoted staff who is always at hand to provide personalized recommendations.
Overlooking the iconic Grand Sablon Square, this four-star property features 196 luxurious guest rooms and suites, each thoughtfully designed to blend contemporary elegance with touches of Brussels' historic charm. Guests can dine at the on-site restaurant offering gastronomic creations by a renowned Michelin-starred chef, or unwind with crafted cocktails at the lobby bar. The hotel is also conveniently located within walking distance of the city's top attractions.
Guests can take advantage of an array of on-site amenities, including a fully-equipped fitness center, 24-hour room service, and a knowledgeable concierge team to help with personalized recommendations and bookings.
Rocco Forte Hotel Amigo combines contemporary elegance with a rich history, featuring 173 tastefully designed rooms and suites. Each accommodation is equipped with elegant furniture, plush fabrics, and modern amenities. The hotel also features an on-site, Michelin-starred restaurant serves a selection of contemporary Italian cuisine.
The hotel's wellness center is complete with a well-equipped gym, spa treatments, and steam rooms. The location of this hotel allows for easy exploration of Brussels' cultural highlights, such as the Magritte Museum and nearby antique markets.
Situated in the vibrant European Quarter, this five-star hotel features a blend of French elegance and contemporary design. Its prime location offers convenient access to both top-tier shopping districts and the city's famous historical sites. The hotel features 149 guest rooms and suites, all with Sofitel's signature MyBed™ concept, complimentary Wi-Fi, flat-screen TVs, minibars, and Nespresso machines.
The hotel's on-site restaurant is known for its innovative fusion of traditional and modern European cuisine, complemented by an extensive selection of fine wines. Additionally, the bar features a cozy fireplace, crafted cocktails, and small plates. Additional amenities include fitness facilities and an on-site spa offering a variety of treatments.
Combining contemporary design with vintage flair, this property features 38 individually-designed rooms that capitalize on the charm of the original 19th-century townhouse. Key amenities include a fitness room, complimentary Wi-Fi, and an on-site wine bar that serves a curated selection of international wines complemented by a menu of small plates.
During their stay, guests can discover the vibrant neighborhood surrounding the hotel, with its upscale shops, lively bars, and eclectic dining options. The popular Avenue Louise and the famous Horta Museum are close by, allowing travelers to easily explore the best of Brussels' cultural offerings.
Zoom Hotel offers a unique blend of photographic art and modern design. Featuring 37 spacious rooms decorated with photographs curated by local artists, each room is equipped with essential amenities such as complimentary Wi-Fi, flat-screen TVs, and premium bedding. Within steps of the renowned Avenue Louise and a short distance from the city's historical sites, guests have easy access to shopping, dining, and cultural attractions.
This hotel takes pride in delivering outstanding customer service that leaves a lasting impression on its guests. The day starts with an expansive buffet breakfast, and the hotel also offers a gym facility and on-site bar serving up crafted cocktails and regional beers.
Sign up for Safara
Want 10% back towards all future hotel bookings?
Sign Up