The 6 Best Hotels in Frankfurt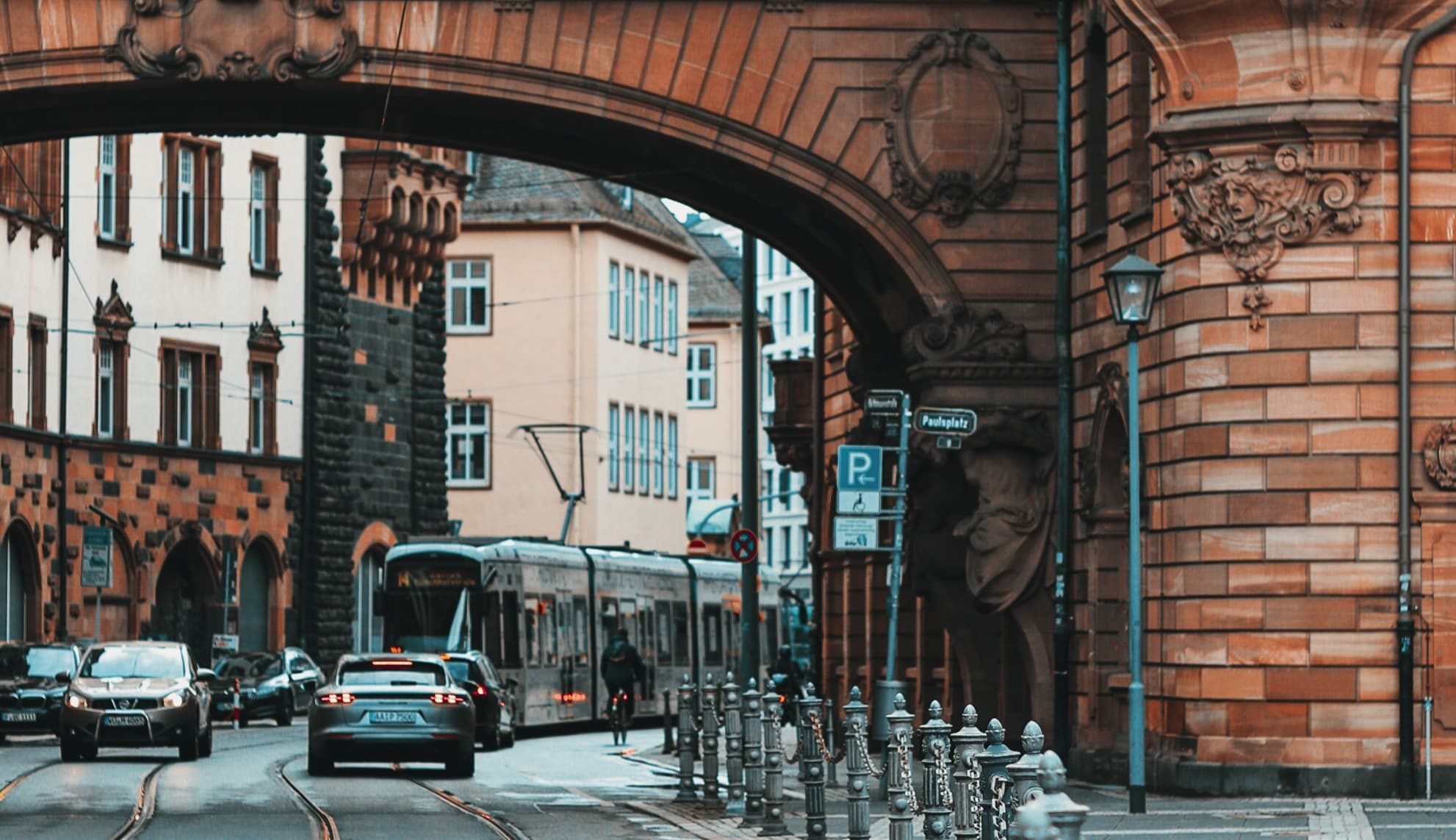 Frankfurt, located in the heart of Germany, is a vibrant destination that offers a unique blend of history, culture, and cuisine. For those who want to explore the city's trendiest neighborhoods, they should check out the lively Bahnhofsviertel district, the chic Nordend neighborhood, the historic Bornheim area, and the up-and-coming Ostend district. These neighborhoods offer a range of experiences, from trendy bars and restaurants to historic landmarks and cultural attractions. Frankfurt is also known for its delicious cuisine, including its famous sausages, pretzels, and traditional German beer.
Situated in Frankfurt's Ostend district, this contemporary hotel captures the unique spirit of its surroundings with colorful, individually-designed rooms inspired by local and international personalities. Within walking distance to the European Central Bank and just a short tram ride away from Frankfurt's city center, this hotel combines urban living with a tranquil retreat.
The hotel's 97 guestrooms and suites cater to business and leisure travelers alike, featuring modern amenities such as free Wi-Fi, flat-screen TVs, and access to the in-house fitness center. Guests can enjoy seasonal, creative cuisine at the on-site restaurant, which focuses on a sustainable approach to dining. Unwind after a busy day at the locally inspired bar and sample expertly-crafted signature cocktails, regional wines, and a wide selection of craft beers. 
This eccentric and stylish hotel invites guests to dive into an urban oasis where design, art, and technology blend seamlessly. Each of its 76 individualized rooms is designed with an international theme, paying homage to global adventures and vibrant cultures. Guests are welcomed into a retro-inspired, innovative atmosphere where comfort meets creativity. With an array of attractions such as the Zeil shopping street and the Römer just a short stroll away, this hotel serves as the perfect base for exploring the bustling city.
The on-site restaurant fuses Mediterranean and Middle Eastern flavors in a modern, urban setting. As the sun sets, the rooftop bar becomes a magnet for those seeking picturesque views of the city skyline. With a range of indulgent cocktails, delicious mocktails, and local craft beers on offer, the bar serves as an ideal space for unwinding after a day of exploration. The property also provides top-of-the-line amenities such as a fitness center, complimentary bicycle rental, and easy access to public transportation.
Located inside Frankfurt's bustling Alt-Sachsenhausen district, this contemporary property combines a boutique hotel with furnished apartments, catering to both short-term travelers and long-term guests. Each of the 98 individually designed rooms and apartments offers a blend of residential comfort and artistic flair, with an array of amenities to ensure a relaxing stay. With a fitness studio, a thoughtfully-curated library, and an inviting garden, guests are provided with ideal spaces to unwind and socialize in a comfortable atmosphere.
The on-site café and grocery store provide an unparalleled farm-to-table experience, emphasizing organic and locally-sourced ingredients. In addition, guests are welcome to participate in cooking lessons organized by the culinary team or take advantage of the in-house recording studio, available to both professional musicians and casual enthusiasts. 
Within a lush, 58-acre park and overlooking a picturesque golf course and the stunning Frankfurt skyline, this historic, five-star property in Kronberg offers guests an elegant and luxurious stay away from the urban bustle. Initially built in the late 19th century for Empress Victoria Friedrich, the hotel has since evolved into the epitome of fine living with its blend of modern amenities and historic elements like original artworks and antique furnishings.
Among its amenities are a fine dining restaurant with an enticing menu, an exquisite bar, an extensive wine cellar; a serene spa and wellness area; and well-equipped meeting rooms for any event or conference. Outdoor enthusiasts will enjoy the wealth of recreational activities available in the surrounding areas, including hiking, cycling, and horseback riding.
Conveniently located in central Frankfurt, this luxurious 5-star hotel offers unrivaled hospitality to its guests. With its prime location near the Alte Oper, the city's historic opera house, and the popular shopping district of Goethestrasse, this hotel serves as an ideal choice for exploring the city's cultural and retail highlights. With 150 elegant rooms and suites designed with a blend of contemporary and traditional elements, the hotel offers a range of modern amenities, including an indoor pool, a fitness center, and a spa offering a variety of treatments. The hotel is also home to a signature French-inspired restaurant, renowned for its innovative culinary creations and outstanding wine selection. There is also a charming on-site bar providing the perfect atmosphere for a pleasant evening. 
This modern, boutique gem offers an elegant sanctuary for cosmopolitan travelers. With its contemporary design and unique atmosphere, guests will love the perfect balance of urban chic and serene tranquility. Just steps away from Frankfurt's main train station, this hotel offers easy access to the city's bustling shopping districts, dining establishments, and cultural attractions. Each of the 50 minimalist rooms and suites is adorned with sleek furnishings and eye-catching artwork, providing a sophisticated yet comfortable ambiance.
Guests can unwind and recharge with the plush bedding, spa-inspired bathrooms, and modern technology that effortlessly blends into the overall design. In addition, the hotel's exclusive spa and fitness area ensure a relaxing experience. The on-site lounge offers a refined space to sample cocktails and enjoy casual meals, while the daily breakfast buffet provides options for every palate.  
Sign up for Safara
Want 10% back towards all future hotel bookings?
Sign Up