The 10 Best Hotels in Rio de Janeiro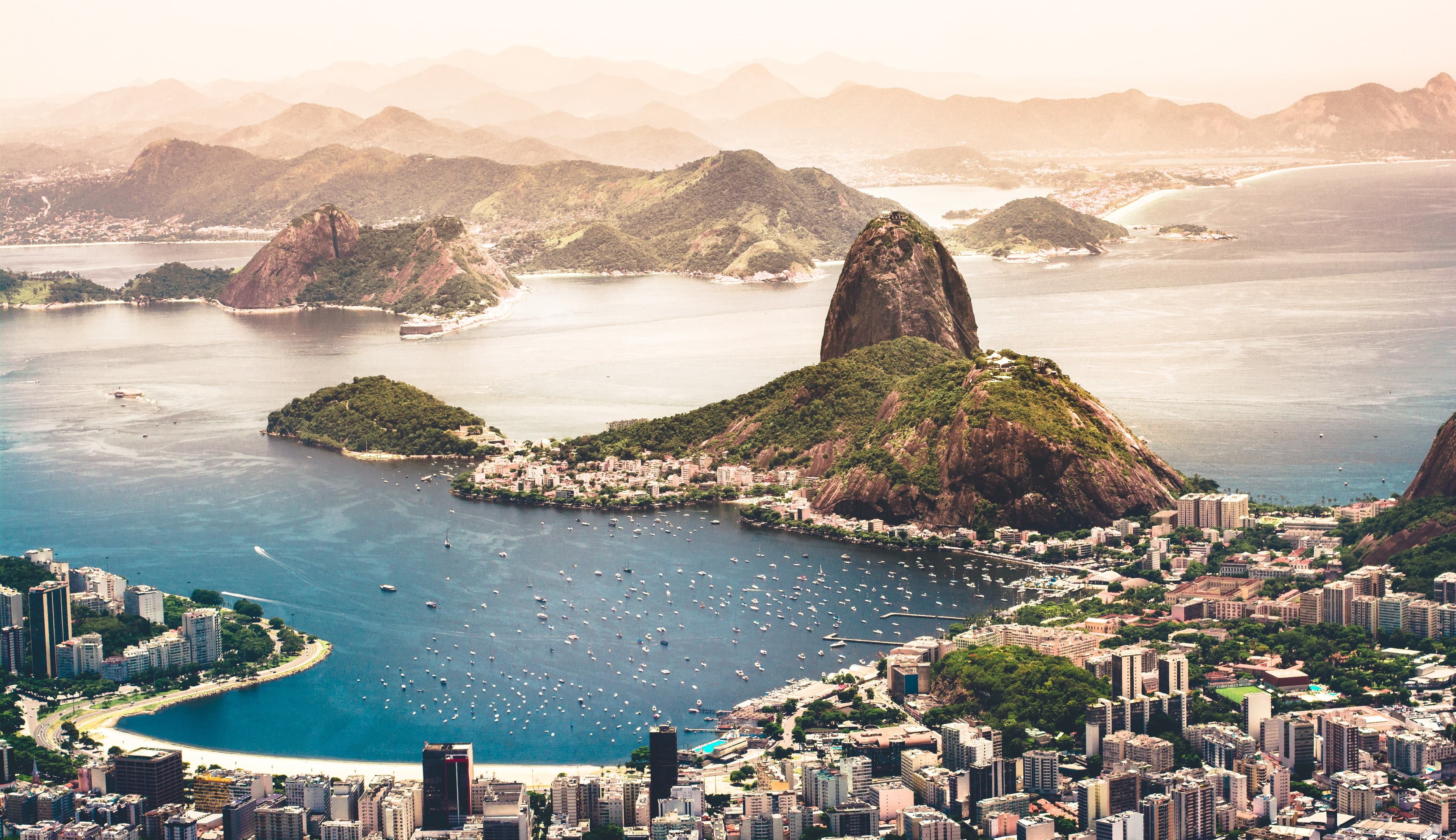 Rio de Janeiro is a city with a rich cultural heritage that is reflected in its music, cuisine, and arts. The city is known for its iconic landmarks, including the Christ the Redeemer statue atop Corcovado Mountain and the world-famous Copacabana and Ipanema beaches. With its vibrant Carnival celebrations, samba music and dance, diverse neighborhoods, and the stunning Tijuca Forest, Rio de Janeiro embodies a fusion of natural beauty, lively culture, and infectious energy.
During a stay in Rio, check out these neighborhoods: Jardim Botânico is home to chic boutiques and trendy cafes; the bohemian neighborhood of Santa Teresa is known for its colorful streets and vibrant arts and culture scene; Leblon is an upscale neighborhood featuring high-end shopping and dining options; and the historic neighborhood of Lapa offers a glimpse into Rio's musical heritage, with numerous bars and clubs showcasing live samba music.
Offering views of Sugarloaf Mountain and the Atlantic Ocean, the property houses 245 guest rooms and suites in addition to amenities including a rooftop pool, modern fitness center, on-site spa, meeting facilities, and in-house dining options. Guests can enjoy the on-site Mediterranean-influenced restaurant or the lobby bar, which is perfect for unwinding with a drink or light fare.
Set within a tropical garden, Vila Santa Teresa features views of Sugarloaf Mountain, the Christ the Redeemer statue, and the Rio skyline. The mansion, which has been restored to preserve its original 1970s-style architecture, features spacious rooms and suites, each designed with Brazilian craftsmanship and modern amenities. Guests can enjoy the beautiful infinity pool and full-service spa or partake in exclusive activities such as private music shows, yoga classes, and art workshops on-site.
The hotel restaurant highlights the rich flavors and colors of Brazil's local produce. Guests can enjoy a daily breakfast spread, featuring freshly brewed coffee, tropical fruit juices, and a selection of house-made pastries, or an evening food and wine pairing experience against the backdrop of the city.
Nestled in the heart of Ipanema, this 5-star property offers views of the famous Ipanema Beach, as well as Sugarloaf Mountain and Corcovado. With its elegant French and Brazilian design, the hotel houses 221 guest rooms and suites, each with a private balcony. Guests can enjoy the on-site restaurants and bars, in addition to comprehensive event facilities, a rooftop pool, and a fitness center. The hotel's dining scene features a signature restaurant recognized for its exceptional contemporary cuisine and an equally impressive rooftop bar showcasing panoramic views of the city.
This hotel occupies a prime location on the prestigious Copacabana beach, offering guests ocean views. With its sophisticated design, the hotel embodies Rio de Janeiro's vibrant culture and features guest rooms and suites complete with modern amenities. Here, guests will find themselves surrounded by the best of Rio's dining, shopping, and entertainment options.
The property's amenities include a tranquil spa, a fully-equipped fitness center, and a rooftop pool with panoramic views of the city skyline and Sugarloaf Mountain. The hotel also has multiple dining options showcasing the best of local and international cuisine.
Located between the neighborhoods of Copacabana and Ipanema, this boutique hotel is nestled on the beachfront of Rio de Janeiro. Designed by the acclaimed Yoo Studio, the property integrates local artistic flair with innovative and luxurious interiors. With 143 guest rooms and suites, the hotel offers ocean views, comfortable accommodations, and modern amenities.
Guests are invited to enjoy the rooftop pool bar, which overlooks Sugarloaf Mountain, the eclectic on-site restaurant, and the modern fitness center. The property is also perfectly located just steps away from Brazil's white sand beaches and a variety of shopping, dining, and entertainment options.
Hotel Arpoador provides guests with great views and direct access to the iconic Ipanema Beach. Famous for its modern architecture and eco-friendly design, the hotel houses 49 rooms and suites. Each guest room features a private balcony, with select units offering views of the surrounding natural landscape. The property's prime location places guests within walking distance of many popular attractions, such as Arpoador Rock, Copacabana Beach, and downtown Rio.
Guests can enjoy the outdoor pool, yoga classes on the rooftop terrace, breakfast at the hotel's top-rated restaurant, and the eatery serving a blend of traditional Brazilian cuisine and international dishes.
Inspired by the city's rich cultural and natural heritage, this beachfront hotel has a contemporary design with views overlooking Copacabana beach. The property is home to exceptional facilities including a rooftop infinity pool, an intimate spa, and a fully-equipped fitness center. The hotel's 90 guest rooms and suites showcase sophisticated elegance, featuring floor-to-ceiling windows and custom-made furnishings. Guests can enjoy modern Brazilian cuisine at the on-site gourmet restaurant, offering both indoor and terrace seating with ocean views.
This timeless hotel is recognized for its stunning Art Deco façade and prime location near nightlife, shopping, and dining options. The property features spacious guest rooms and suites, equipped with modern amenities and views of the coastline.
The hotel's fine dining restaurant is led by a Michelin-starred chef, serving an array of Brazilian and international cuisine. Guests can also enjoy the on-site spa, well-equipped fitness center, and outdoor pool during their stay.
Offering elegant accommodations and panoramic views of the city, Guanabara Bay, and Sugarloaf Mountain, this property is home to a full-service spa, a pool surrounded by lush gardens, and a quintessential Brazilian dining experience.
The restored colonial mansion, with its lofty ceilings, seasoned woods, and local artwork, seamlessly blends historical charm with contemporary design. Guests will enjoy beautiful rooms and suites, in addition to eco-friendly bath products, Nespresso machines, and luxury linens.
This modern boutique hotel has a prime beachfront location and offers panoramic views of the shoreline. The property features 53 well-appointed rooms and suites, each complete with contemporary furnishings and modern amenities.
In addition to its gorgeous location, the hotel places a strong emphasis on sustainability, with eco-friendly amenities and a commitment to green initiatives. Guests are invited to enjoy creative dishes at the on-site restaurant or at the rooftop pool and bar providing views of the surrounding mountains and ocean.
Sign up for Safara
Want 10% back towards all future hotel bookings?
Sign Up